Brilliant gift ideas for the man who says he wants nothing
Posted on
If you've a man in your life who always says he wants nothing for his birthday, but you still want to get something, then you're in the right place. Instead of wasting money on gifts he won't use, you just need to make sure you choose something he will. With a little creativity and imagination you can be sure to buy the gift he never even knew he wanted.
Picking and choosing gifts on its own is a hard task. That's why trying to satisfy your man with useful gifts can be quite the adventure. In the end, however, it's well-worth the effort to find a meaningful, well-intentioned gift for the man in your life.

If you search online for gifts for men who want nothing, you'll get lists of present ideas which are probably the very reason he says he wants nothing. Silly throwaway gadgets, back massagers and bedside stands. I'm going to present you something a little different.
Here are brilliant gift ideas for the man who says he wants nothing:
DIY food hamper
Don't bother with the ready-made hampers full of chutneys and pickles that'll sit in his food cupboard unopened for years on end, instead make your own. You know what he loves to eat and drink best, so grab a gift bag and fill it to the brim with his fave foods. They say the way to a man's heart is through his stomach so this is a winning idea.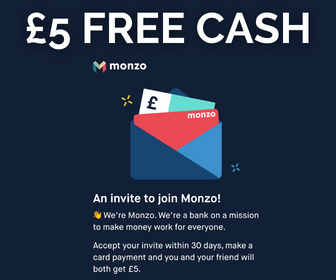 New sports clothes
If he's an avid gym-goer, football player, keen golfer or has a sport he regularly practices, then some active wear, fresh footie boots, a new sports bottle or some Quality Galvin Green Golf Clothing will go down a treat. The trick is to buy something you know he will like and use, not something you think he might like.
A week of lunch and coffee
If he pops out to buy his work lunch or morning coffee at Starbucks, Costa or the like, then why not treat him to lunch and drinks on you? Perhaps he takes a packed lunch to be responsible, but would much rather buy something. Treat him to lunch and drinks on you with gift cards to last a week or even a month for his favourite nearby eateries.
An experience
These aren't usually the things you buy for yourself, so book him an experience he'll love and wouldn't usually do. If he loves cars and racing, how about a few laps on a rally track? Bungee jumps, helicopter rides, hot air balloons, even swimming with sharks – they're all available to purchase online in a matter of clicks to gift to your loved ones. Just don't go for the experience that terrifies him!
No-nonsense vouchers
Create a book of no-nonsense tokens that he can cash in at his discretion. Be inventive and give him whole days off his least favourite tasks. How about a '1 day pass from housework' or a '1 day pass from nagging'? This has got to be the gift all men really want from their other half?!
Nothing
If he's absolutely adamant he wants nothing and you know it would make him happiest for you to keep your cash, then just respect his wishes and get nothing. Just keep your fingers crossed he wasn't doing the typical woman thing of saying one thing and meaning another! If you want to be comical about it then you could even make your own novelty nothing gift and wrap up an empty box if you'll think he'll see the funny side. You can even pull some birthday pranks to him that will surely make him laugh out loud.
Hopefully with a bit of imagination you can come up with the gift that he really wants!
More fab blog posts
A Christmas Gift Guide for Hubby
Valentine's Gift Ideas for Her with a Twist