Diggerland Devon review
Posted on
Today (07.07.2018) we were lucky to have a complimentary visit to Diggerland in Devon. It's a place I'd somehow never heard of before until I saw a tweet about it just a few weeks ago. Most people I have told about our visit haven't heard of it either. I find that surprising as they have four locations throughout the UK. As we're in the south west of England the closest location to us was just over a one and a half hour drive from Gloucestershire to Devon. To be fair we haven't yet holidayed in Devon as a family so that could be why we were none the wiser about its existence. In this blog post I will share my honest review of Diggerland in Devon.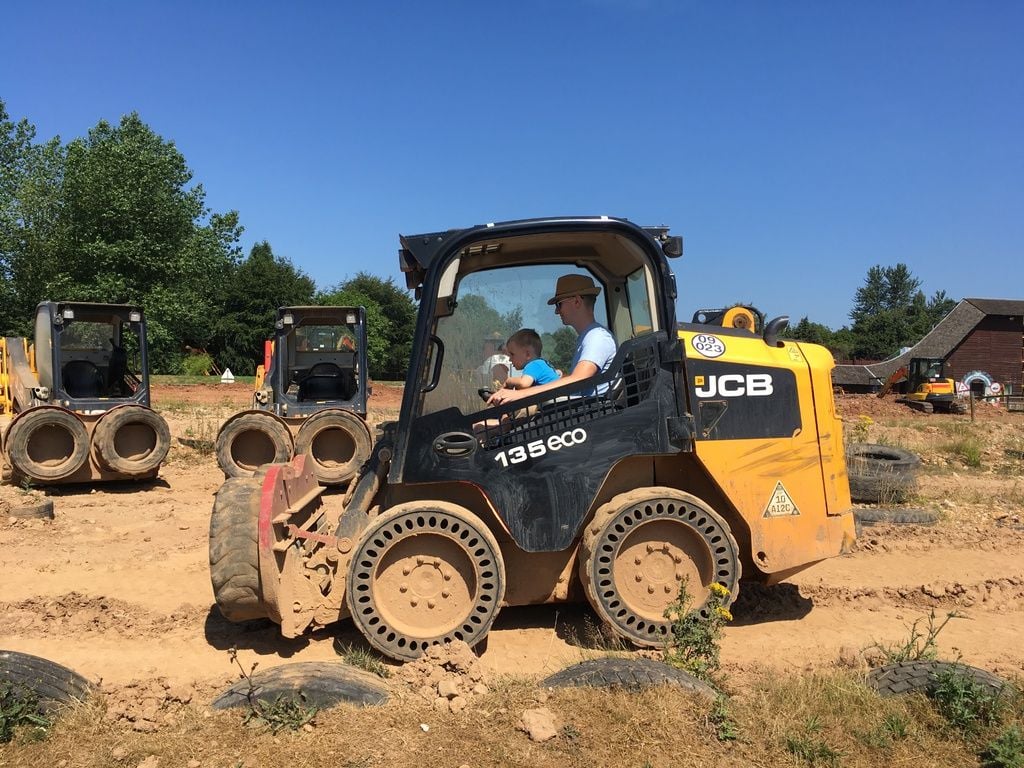 I think we picked a really good day to go. When we arrived it was pretty quiet and at first I wondered if it was an exclusive blogger event. We felt like VIPs with no queues to go on any ride! I then realised it was probably just really good timing as it was a boiling hot day and there was a World Cup football match on between England and Sweden. I expect the majority of the country were having BBQs and watching the footie if they weren't in the pub! It was great for us as we hate having to queue at theme parks for rides, plus the drive home was lovely and clear on the motorway!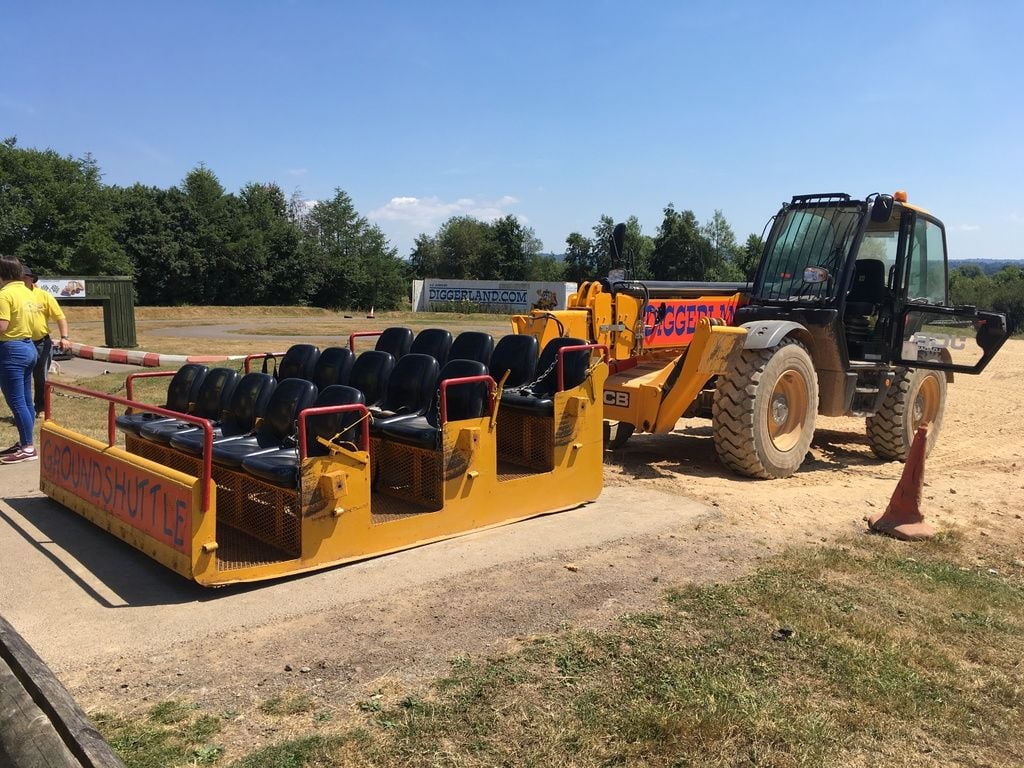 The kids were super excited to go to Diggerland. Bella, being six, thought it would be boyish, but the closer we got to the day and the journey itself the more excited she got and was telling everyone she was going. I bet any digger loving boy would be ecstatic about a trip to Diggerland, but it's brilliant for all girls, boys and even parents too! Who wouldn't love the chance to drive a real digger and do some actual digging?!
My first impression was it seemed quite a small place, but there was actually a lot packed in. There were around 18 rides that were included in the ticket price and two rides that were at an extra cost. Amazingly Reuben, three years old, could go on almost all the rides. He had to sit on our laps on some of them, but this wasn't a problem at all. It was part of the family day out experience and was so much fun sitting with him helping him to drive or use a digger!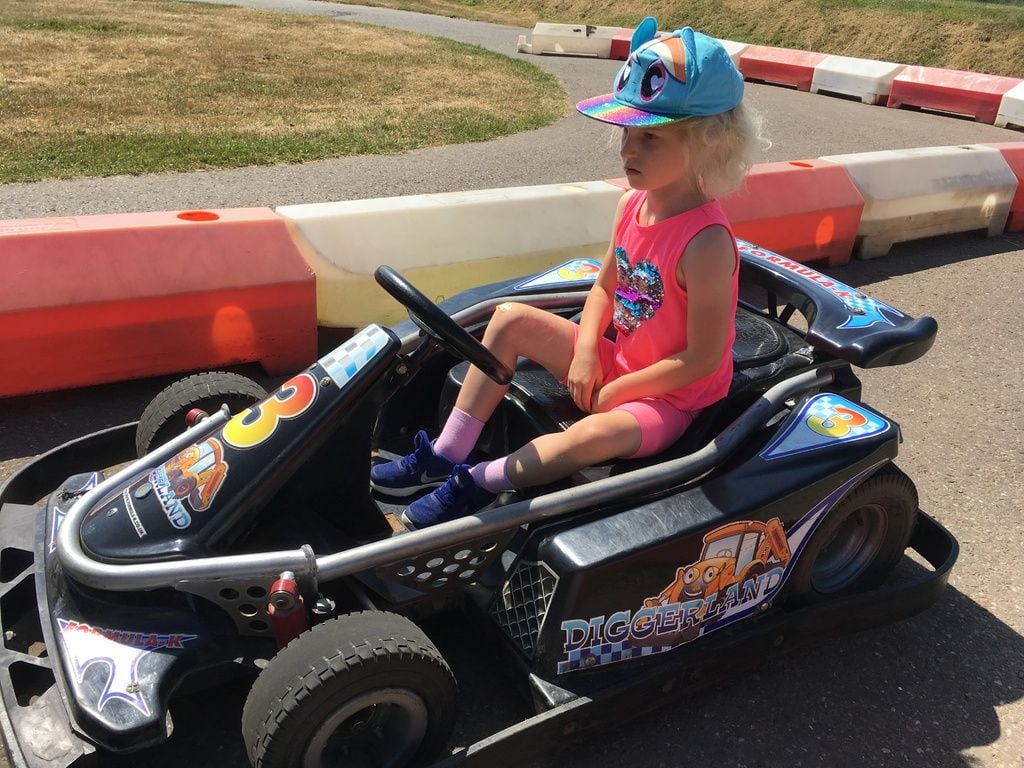 As you can guess, all the rides are digger themed. It was the most unique theme park I've ever been to. It's totally digger themed and every ride is an actual digger or made from parts of diggers! Think yellow everywhere with that JCB song and Bob the Builder playing in the background! It's an absolute blast for young children. My two are ages three and six years and they both had a brilliant time. They got to whizz round on go karts, dig for treasure with an actual digger, be lifted high into the sky for a birds eye view of the park on the Skyshuttle which is like a huge crane attached to a digger and even go on an off-road safari adventure in a 4x4!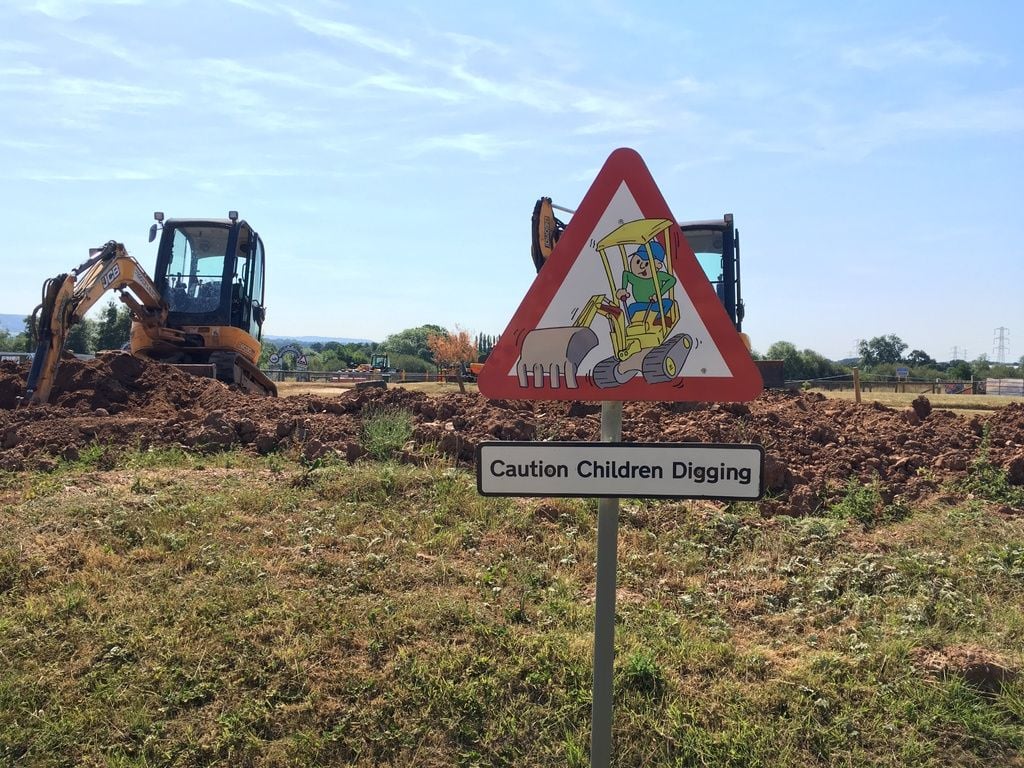 Indoors they had a bouncy castle and ginormous ball pit. This was a great relief from the blistering sun as we found there was no shade around any of the rides. There is also an outdoor adventure playground with a bumpy sack race slide, huge twisting tube slide, death slide and zip wires. There's a café too, but I can't comment on this as we only purchased a couple of bottles of water. We took our own picnic and sat to eat on the grass next to the playground.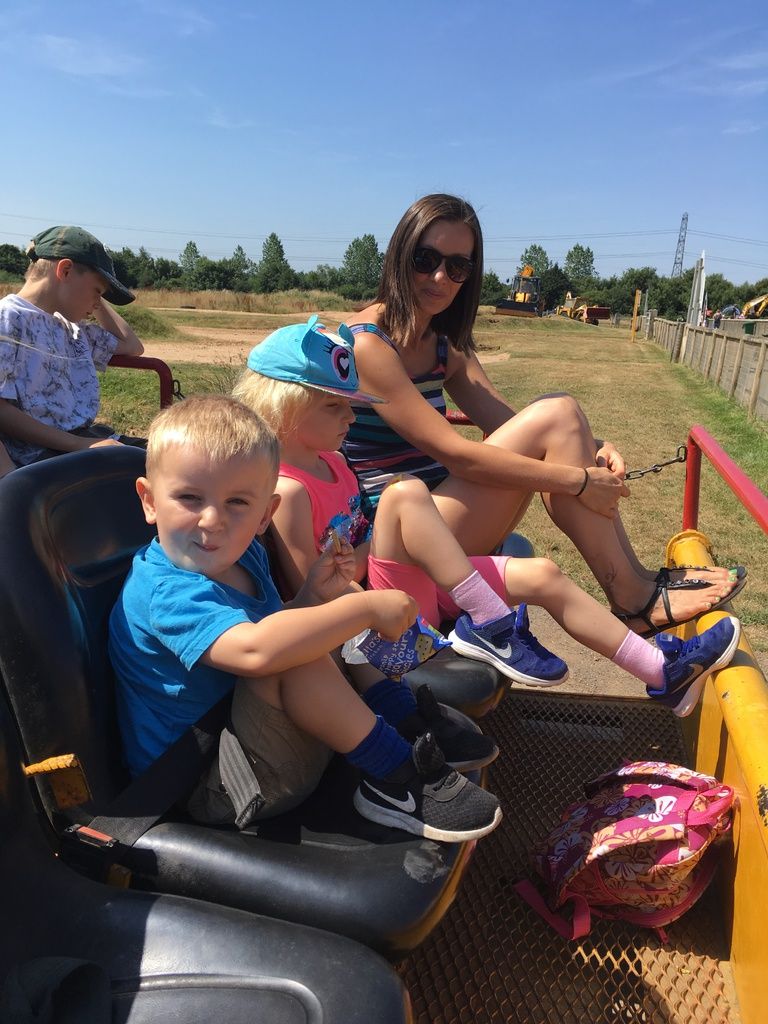 We stayed for around four hours and went on around three quarters of the rides or more. We were lucky it wasn't too busy so we never had to queue. I think if it was a slightly cooler day we would have stayed longer, but the kids were hot and bothered by this point so we knew it was time to leave. We'd have played more in the adventure playground and gone on all the rides if it wasn't such a hot day. Obviously that's no reflection on the park itself, just hubby and the kids don't do so well in the hot sun. Even I was dripping!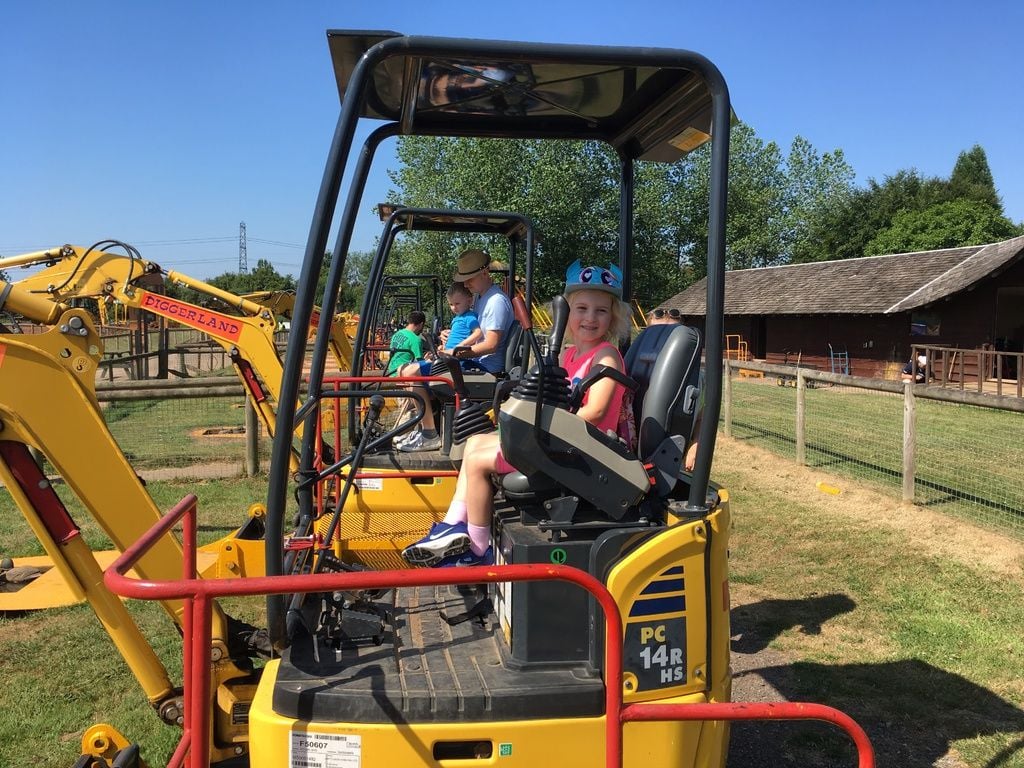 It is expensive on the door at almost £20 per person. I don't think we'd travel all that way (3 hour round trip) for a day out with an on the door fee of £80. It would be too expensive, but if we were on holiday in Devon then we'd definitely return. If you live within half hour then it's a great family day out. I'd definitely recommend checking online for cheaper tickets or keep an eye out for promotional flyers.
My recommendations to improve the park would be some shaded areas dotted around the rides, a larger soft play area that's not just a ball pit and of course cheaper entry prices. I think at around £50 for a family of four we'd definitely make the journey for a day trip.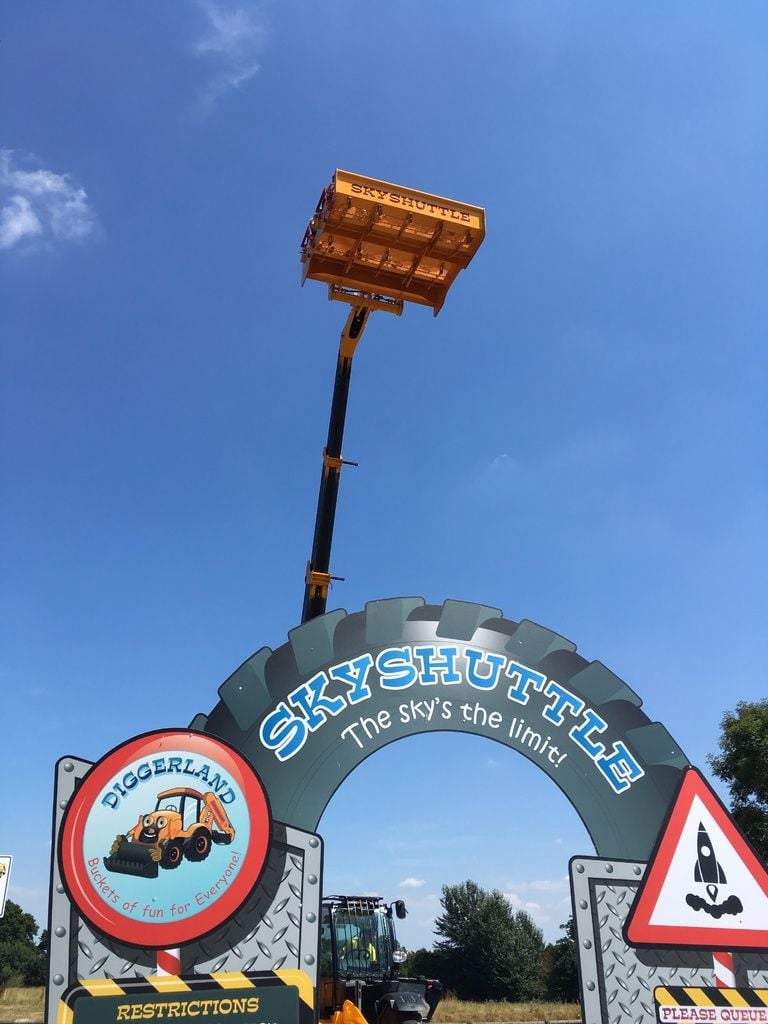 Overall it's a great day out with plenty of rides for young children. It's definitely a place for young children and families and not really teenagers and adults only. There were plenty of rides, almost all of them, that my six year old and my three year old could go on. We all got to have a go at trying out real diggers which was the highlight of the day. They are so much fun! My favourite ride was the Skyshuttle and Bella's was the Go Karts. Ben and Reuben loved digging!
The staff were excellent! They were so friendly and helpful. They had the best customer service of any theme park I've been to. The whole place was really clean and tidy too which makes a big difference. The toilets also.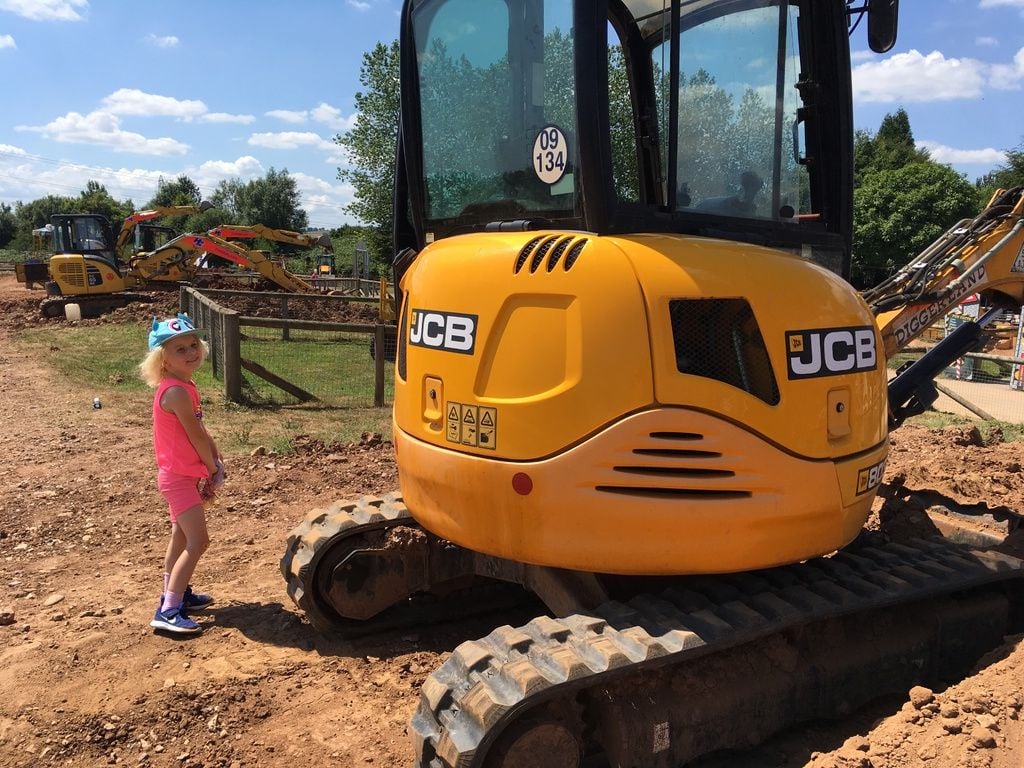 (I saw signs around for kid's birthday parties and I think it would be an absolutely amazing and unique venue for a kids birthday party!)
I received complimentary entrance in exchange for my honest review.
What to read next
Save money on UK family days out with Kids Pass and sign up for just £1
Peppa Pig World Review 2017 (and where to stay for under £100 for 2 nights)

My Very Honest CBeebies Land Hotel Review
We The Curious | Bristol Science Museum Review
My Very Honest LEGOLAND Windsor Review
All Things Wild Nature Centre Review