My very honest UK Vegan Campout review­ (as a family)
Posted on

Last Friday and Saturday we went to UK Vegan Campout which also happened to be on our wedding anniversary! So a double celebration! I was very excited to go to this festival and in particular I wanted to eat lots of vegan street food and know that everything was safe for vegans. It makes things so much easier! I was probably most excited about the food if I'm honest!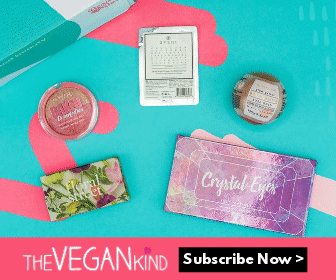 On the way and excited!
We took our campervan and although they had sold out of campervan pitches, we were still able to book and just park in the main carpark. This did mean we weren't by any toilets so next year I'll book way in advance, or if I go on my own I might even book a nearby hotel!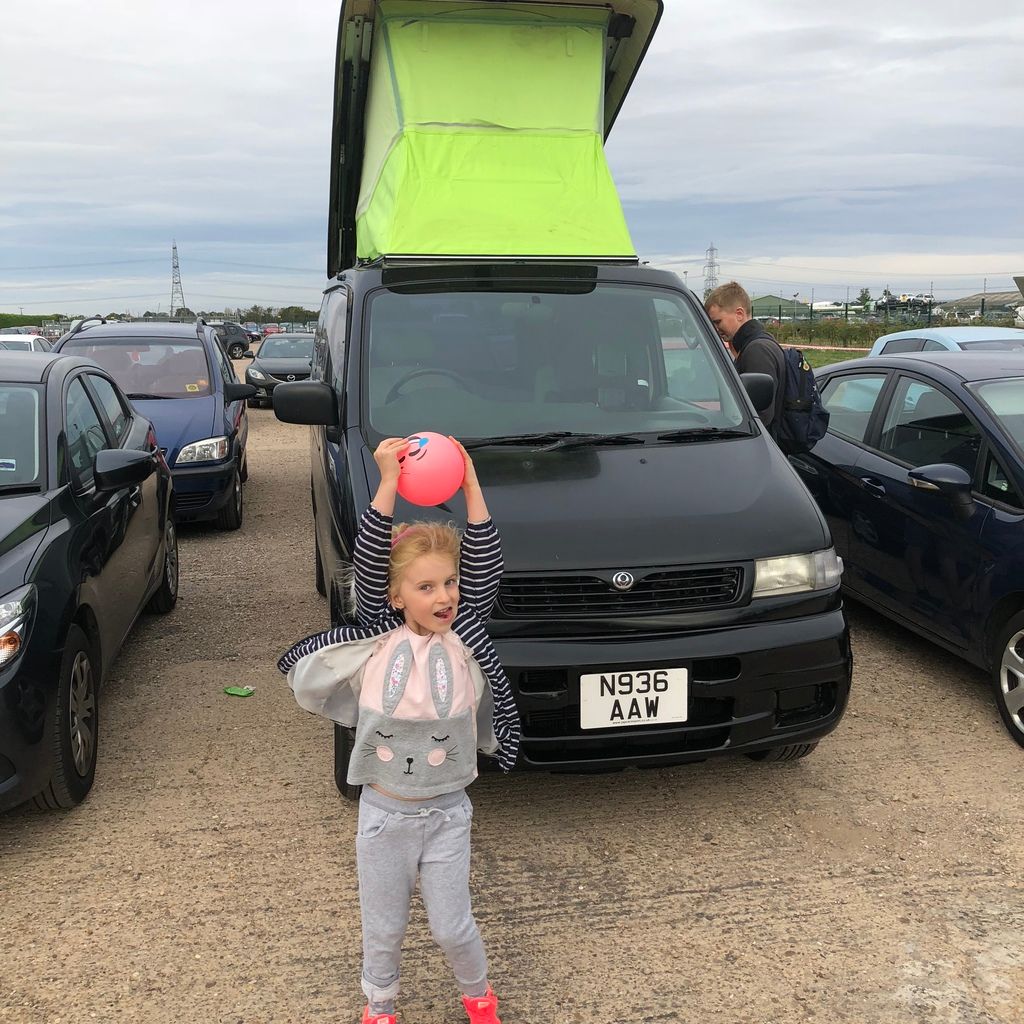 Why am I thinking of going on my own?
Although the flyers said kids activities, I think I'd get more out of this event by going by myself. It's mainly about the vegan talks and films along with the street food and yoga, which is all right up my street, but not so fun for kids. They do make it clear it's not aimed at families, but they do have a kids activity tent and some bouncy castles. This section was great for the kids, but it was in the family camping section, so far away from the main event. Not ideal if you want to grab a snack or drink or listen to music at the same time. So although the kids enjoyed this section we felt we either had to be in the main part of the festival with nothing to do for the kids, or far away from it and not a part of it so as the kids had something to do. Next year would be amazing if the kids area can be with the main stuff so parents and kids are both together. I think it's more important than ever to involve kids as they are the future and to raise them vegan is more important than ever.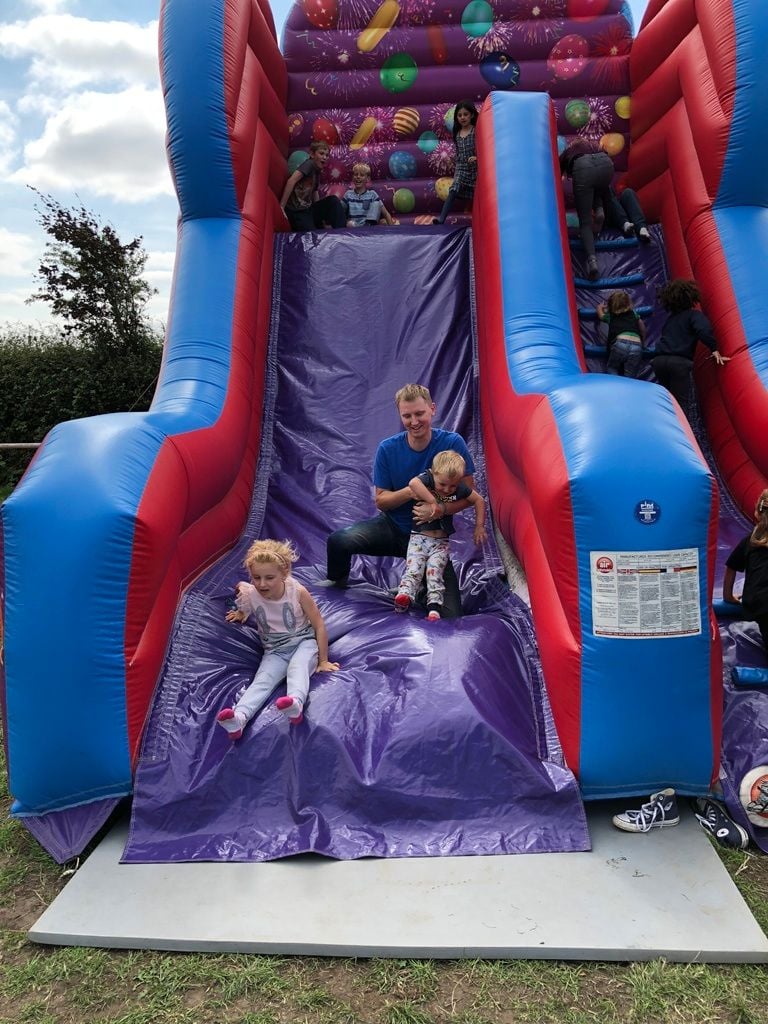 Bella loved this slide!
The festival has loads of talks and film screenings all about veganism, health, plant based food, animal cruelty, activism, zero waste and more. These are so inspiring and I managed to watch 2.5 talks! I heard Kerry McCarthy, Neal Bannard and the beginning of Lex Rigby. We managed to keep the kids settled with iPads during Kerry, I saw Neal on my own and then we left Lex's talk as we were hungry, but also the kids were a bit bored. It was better when I went to the talk on my own, but then I felt guilty leaving the family when I knew there wasn't much to do outside. I could quite happily have stayed in the talks and films all day long as I find them so liberating and inspiring. I watch so many of them at home and it's great to see speakers in person and learn from them or hear a different perspective.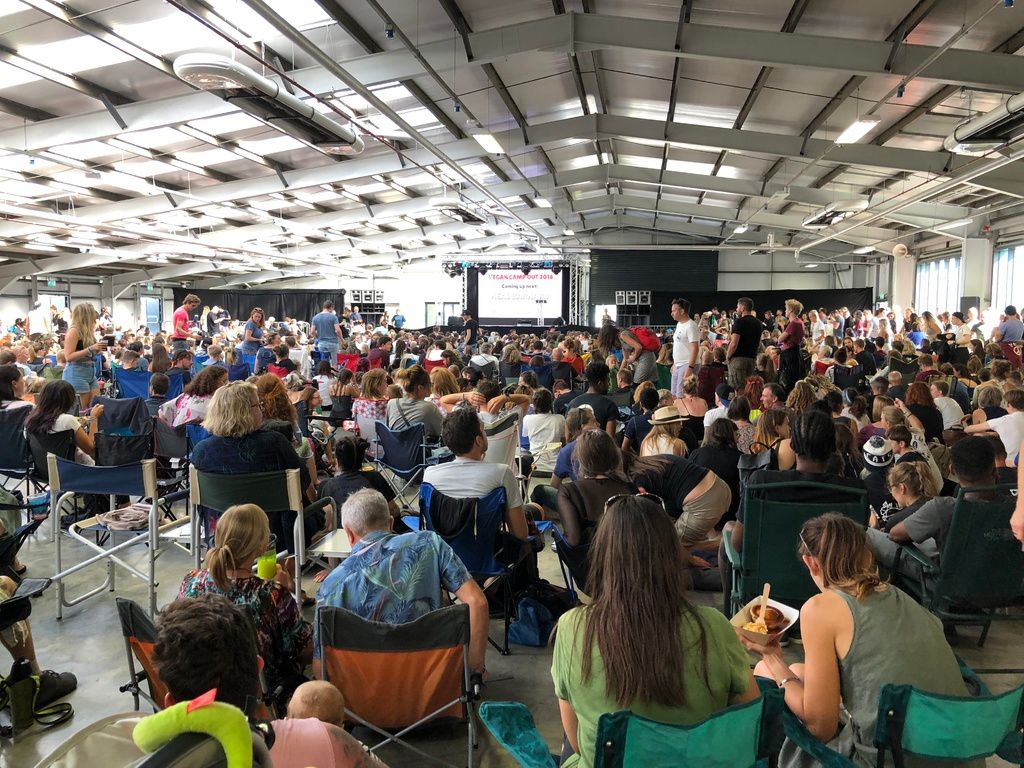 Packed out for Neal Barnard!
I would be much better going by myself next year or with Ben if he wants to, so I can sit in all the talks I desire and then fill the rest of my time with yoga, fitness and of course eating vegan food! I didn't go to any more talks as I'd have had to abandon the family pretty much the whole time. I really wanted to see a film, but it was over two hours long so I felt too bad! Obviously if we'd have known all this we would have planned a schedule or something, but it was our first visit so we had no idea what to expect. I didn't find the schedule until the Saturday lunchtime on their Twitter page as we arrived late Friday and I'd only previously tried to find it on their website, Facebook and Instagram where I couldn't see it posted. It was on Twitter, doh!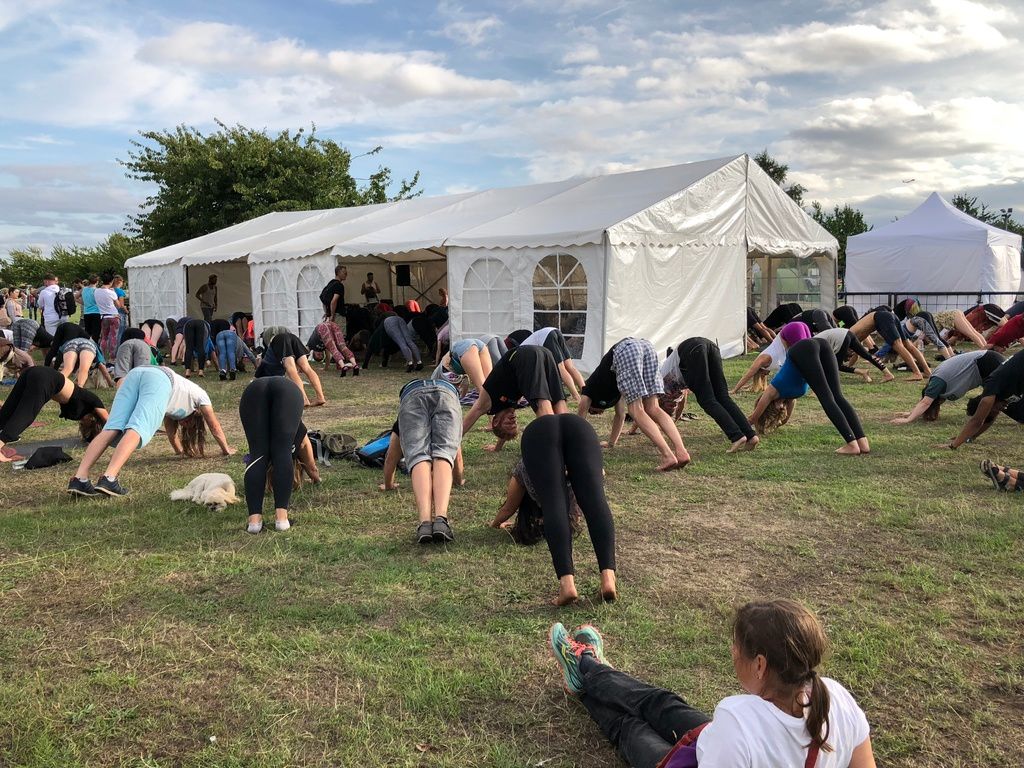 Next time I'll go by myself, definitely find the schedule beforehand and plan out my two days. I'll make sure I go for the full Friday and Saturday. I'll probably book the tickets soon so I can get the early bird price and make sure I'm in the proper camping area with the van if Ben comes with!
The music was also inside one room which meant you couldn't hear it outside unless you were very close to the music building. Music outside would be amazing as that's what I feel festivals are all about. I guess it was a good idea if raining, but in the lovely sunshine there's nothing better than hearing the music outside. Sitting eating vegan food on the grass with live music? Yes please. I hope they have an outdoor music stage of some sort next year.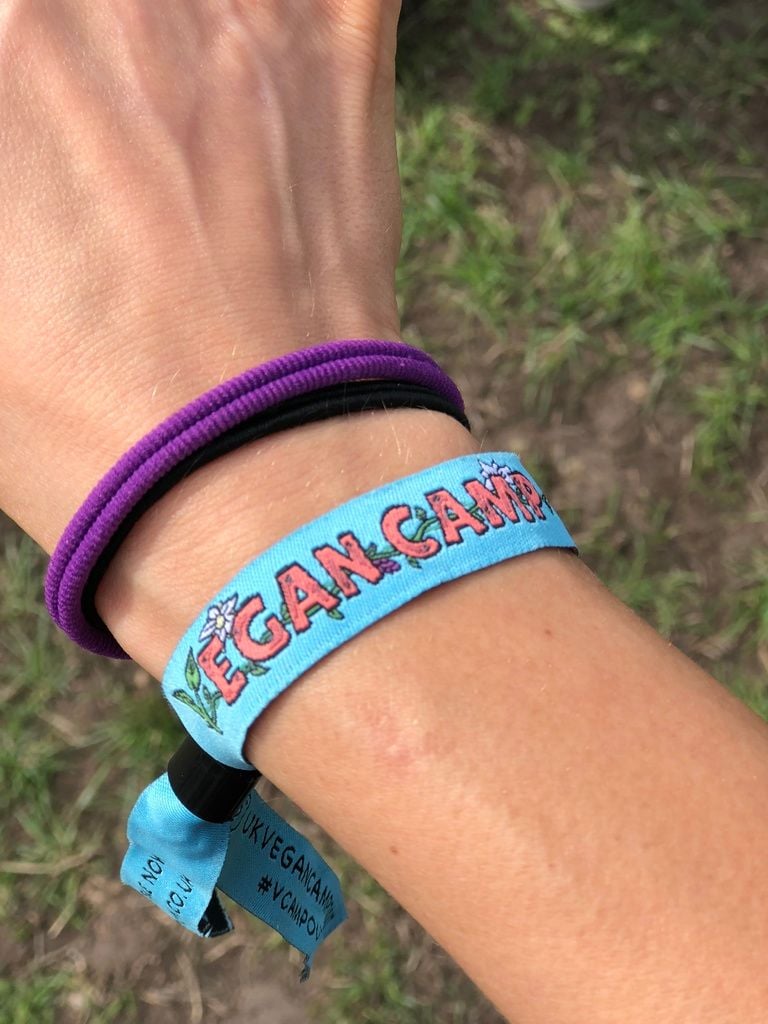 The festival is only three years old and they say they will improve it for next year, so this is great. It's very young and with the massive boom in veganism I bet it will be even more popular next year. This year they sold out with 5000 tickets.
My review may seem quite negative, but that's really from going as a family without knowing what to expect and not having any sort of schedule beforehand. I am still glad I went as I know what to expect next time and will make the most of the event. It's definitely my cup of tea and I can't wait to go next time. I'll be more excited than ever as I know how to plan my time there and will be able to do all the adult things!
We still had a nice time, but I think it could have been a lot better had we known where to find the schedule beforehand and planned our trip better. The festival could also have a few improvements to make it more family friendly and to have more entertainment outside in the day.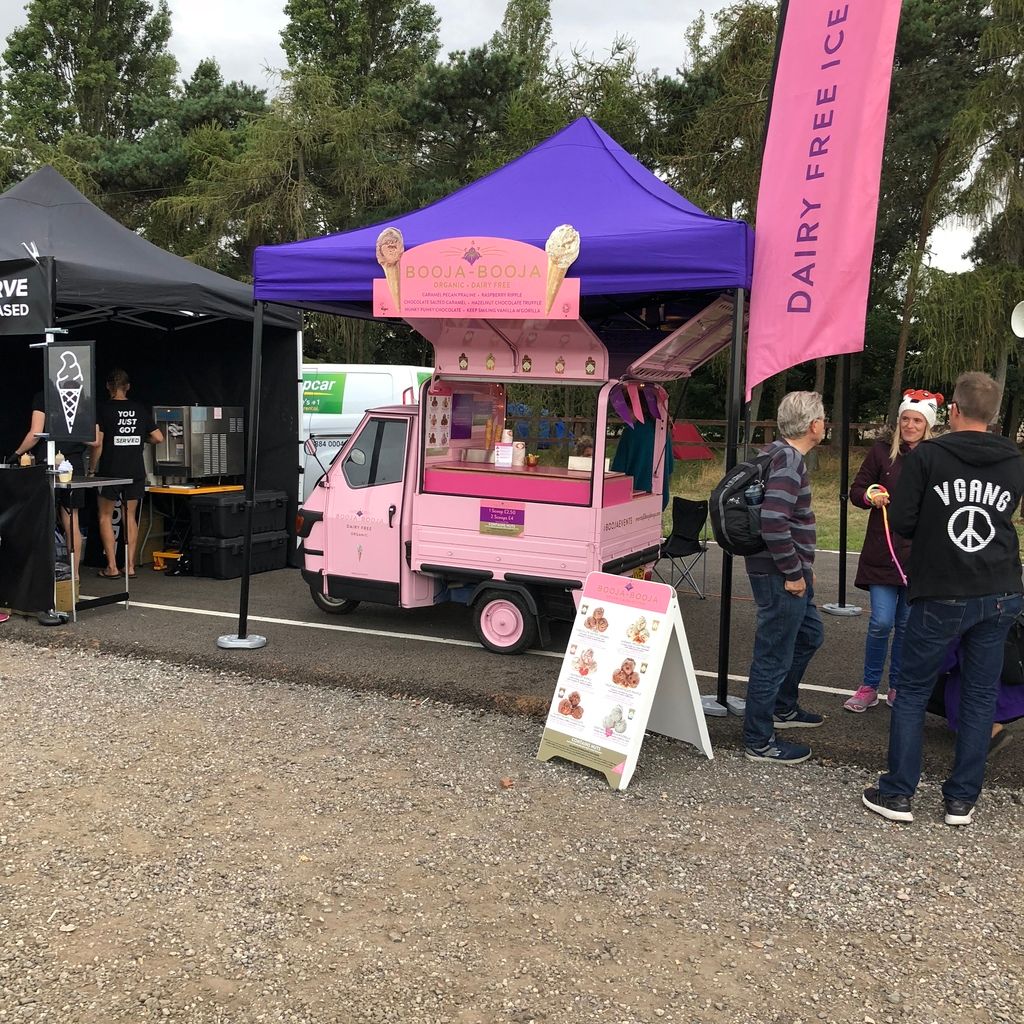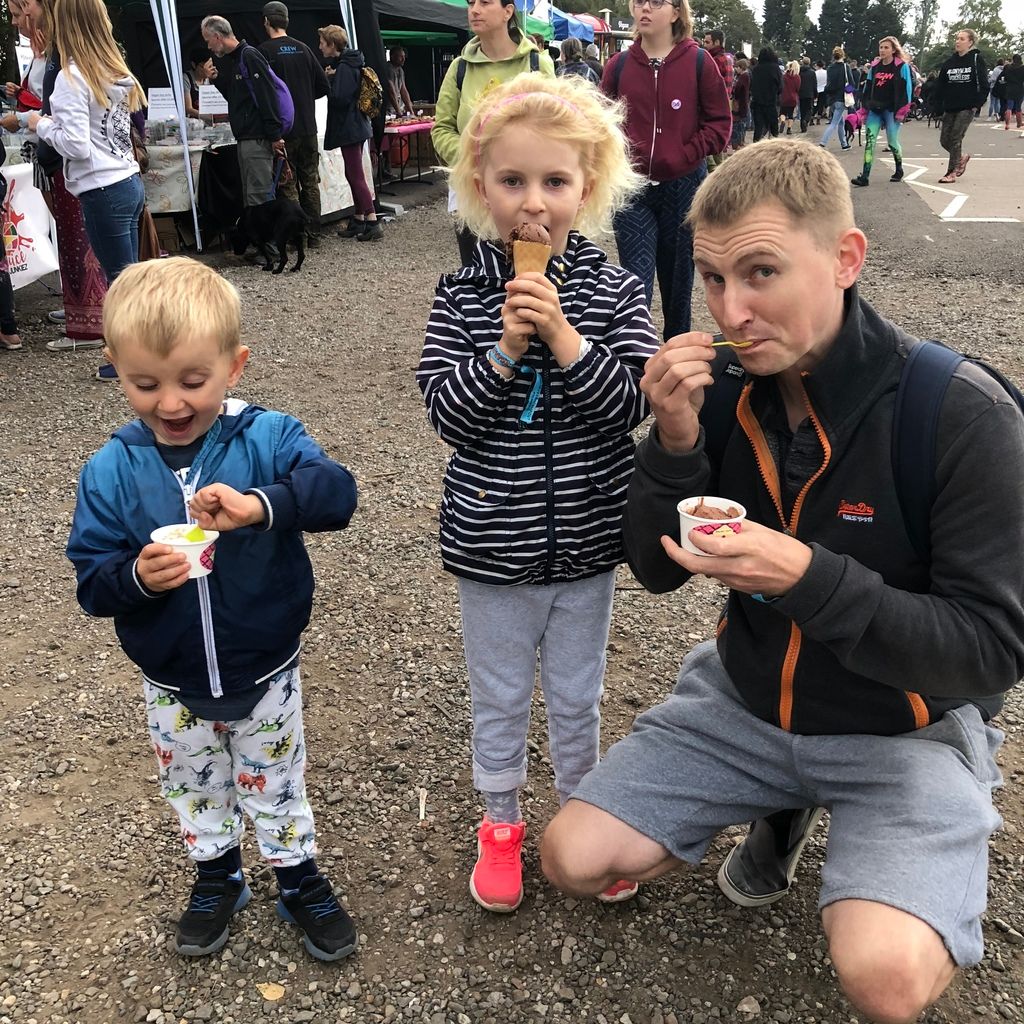 I did adore the food! Oh my! I definitely pigged out on way too much vegan junk food, but it was delicious! Booja Booja were there who are amazing. We've had their ice cream at home as a special treat before and it was great to see their tuktuk set up. I also tried a jackfruit burger from Biffs Jack Shack which was incredible. So incredible, I had two! For breakfast on the Saturday we had hot dogs from Vausages which were also amazing! So tasty!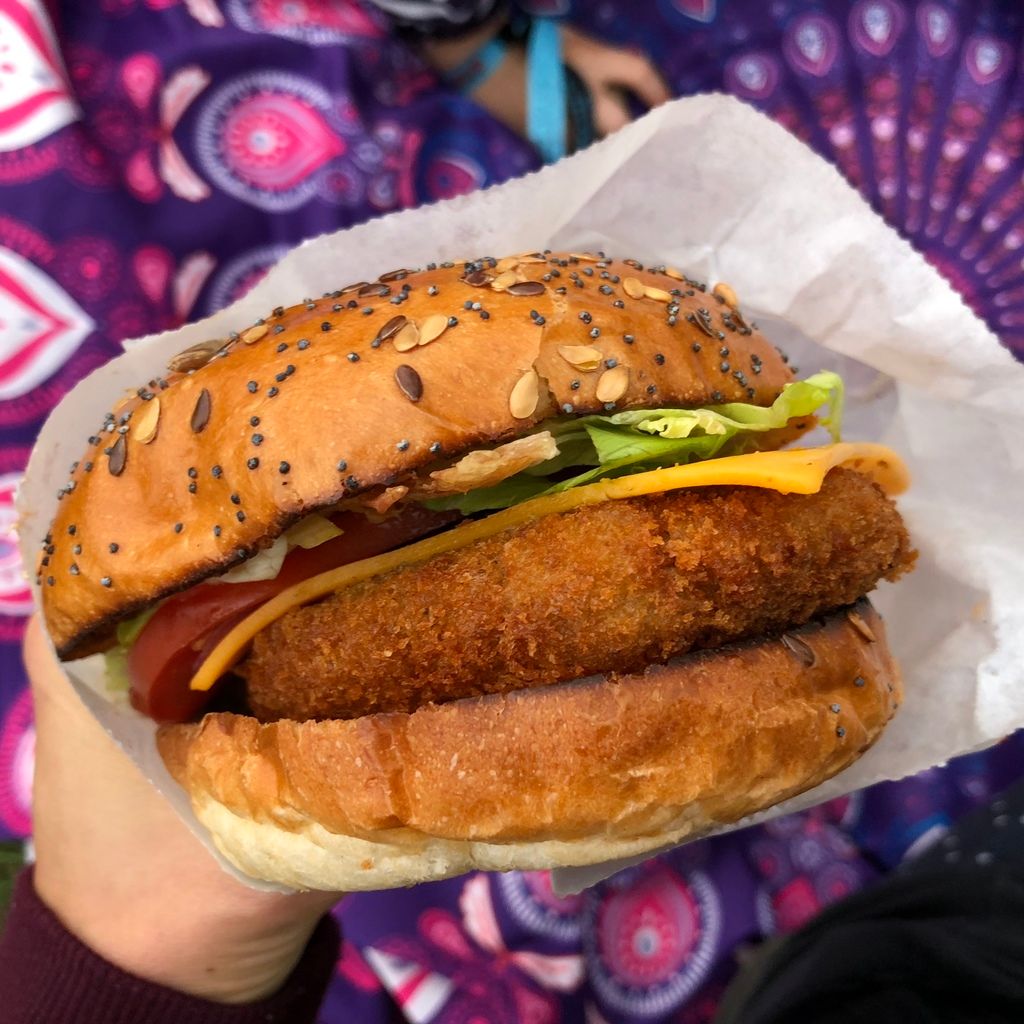 Vegan street food really is the best, so much flavour and so many unique ideas. I really wanted to try vegan fish and chips from Battered, but the queue was always insane! It must taste unbelievable. There were even people queueing and waiting for them to open half hour before their opening time! That's how mad the queue was for them, it was constant. I must try next year if they are there to see what all the fuss was about!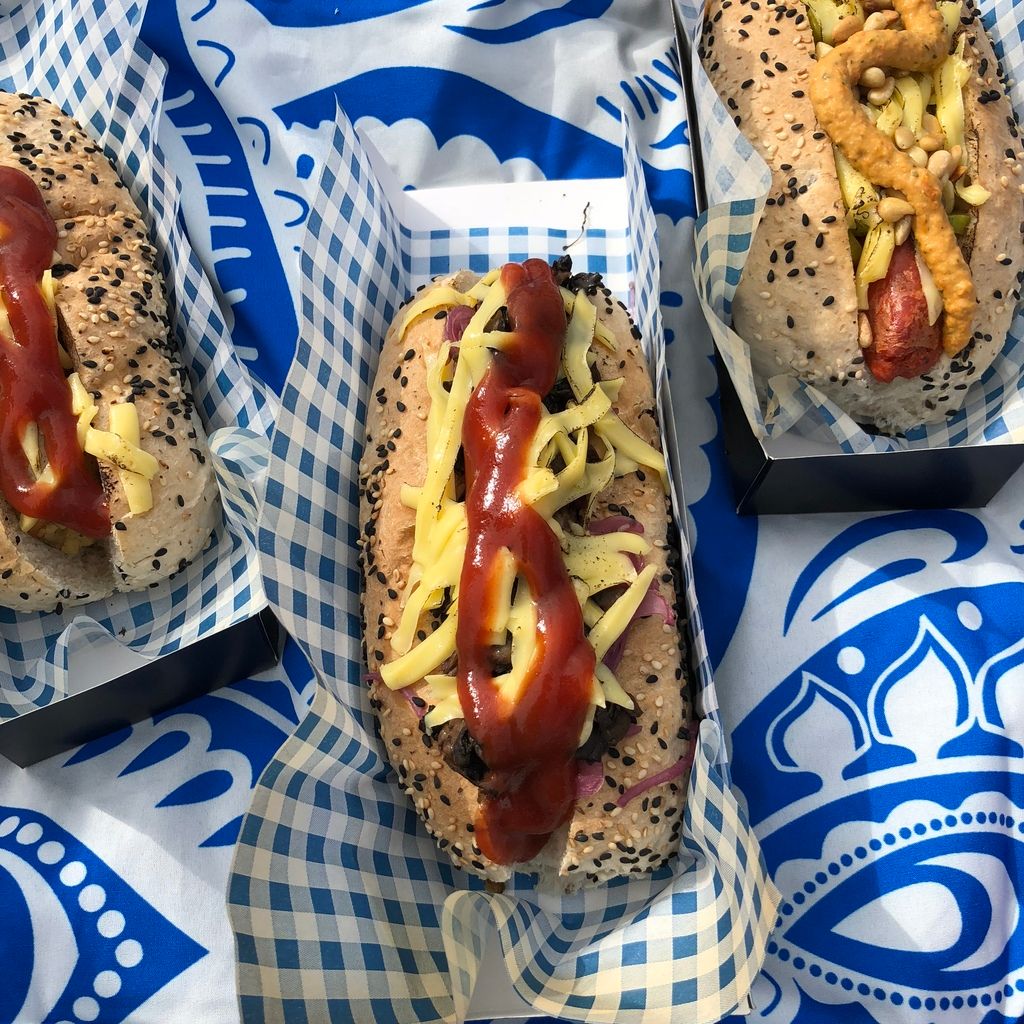 Vausages!
Overall I'll definitely recommend this festival, but for adults who can make the most of it in the talks and film screenings whilst being kid free. I've already put it in my calendar next year and I know my review next time will be so positive as I'll be able to make the most of the whole event and not feel like I'm missing out or abandoning people all weekend!
Check out my UK Vegan Campout 2019 review without kids here!
More honest reviews
My Very Honest CBeebies Land Hotel Review
Peppa Pig World Review 2017 (and where to stay for under £100 for 2 nights)
We The Curious | Bristol Science Museum Review
First Choice Premier Family Holiday Review: Club Jandia Princess Hotel in Fuerteventura
A Kid Free Weekend: Hot tub glamping and zip wire fun at Chepstow Quarry
My Very Honest LEGOLAND Windsor Review
All Things Wild Nature Centre Review