Accommodation types for all budgets in European cities
Posted on
Whether you're looking for a little luxury on your next European city break, or you're on a shoestring budget, here are several different types of accommodation that you'll find in European cities.
Hotel
Hotels are a popular accommodation as it's easy to check in and out, easy to pay, some offer free cancellation and your room is cleaned for you. Many hotels also have a concierge who is there for you to ask advice and make your stay as comfortable as possible. They can arrange tours of the city for you, book excursions, order taxis and help to ensure you have an enjoyable stay. They'll also be able to recommend the best places to visit.
Hotels are definitely a convenient choice when travelling. Hotels can vary greatly in price depending on the star rating and services offered. It's also possible to save money by booking last minute. TripAdvisor is one of the best places to find hotels, read reviews and compare prices.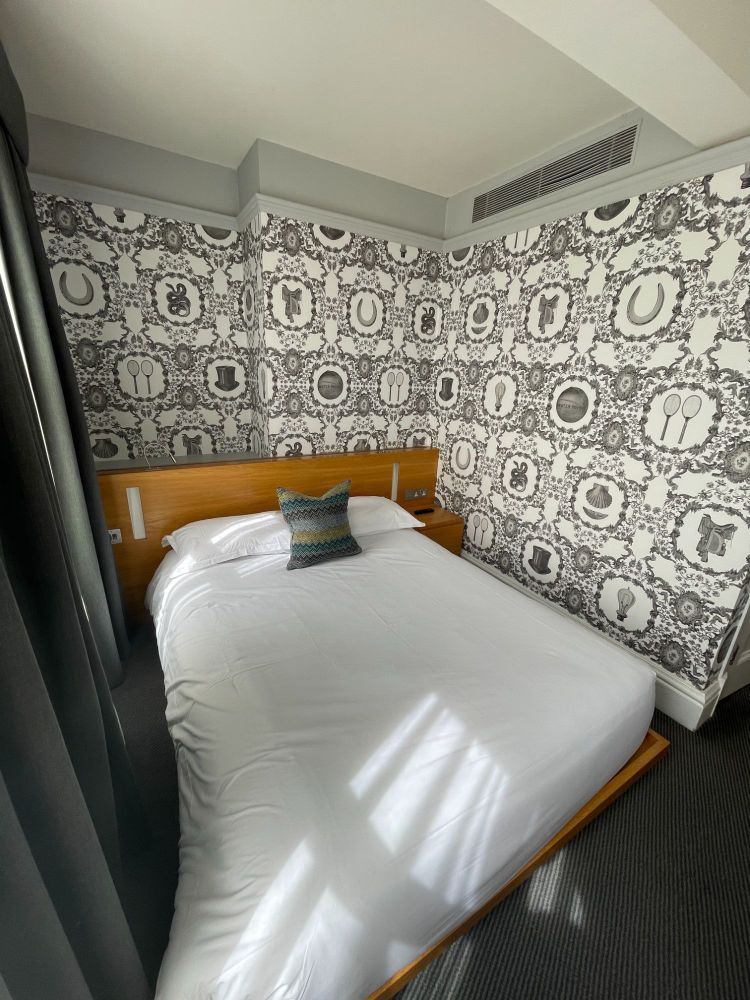 Serviced apartment
For the ultimate in luxury and if you have more cash to splash, then try your very own private and serviced apartment in Paris. Have an entire apartment to yourself with the benefit of a kitchen so you can choose to cook yourself. Apartments are spacious and more homely than hotels. I've seen some amazing serviced apartment accommodation in Paris which looks gorgeous and I'd love the opportunity to stay there one day.
Hostel
The cheapest hostels are set up like dorms where you simply use it as a place to crash for the night. Bedrooms are shared and there are often bunk beds. Toilets and bathrooms are shared. Some will provide inexpensive food. They are a great option for those who really want the 'traveller' experience, to meet other travellers and make a travel budget stretch further. They are great for those on a tight budget.
Luxury hostel
Luxury hostels are relatively new and offer you the chance to stay in affordable accommodation, but with hotel like luxuries or décor. You'll get the hostel vibe with some features of a hotel, but without the hotel price tag. It's the perfect combination. They also offer private ensuite bathrooms as well as the traditional hostel dorms.
BnB
Bed and breakfasts are usually cheaper than hotels and they include a delicious, often home cooked, breakfast. Some will have shared bathrooms and some will have an ensuite. They are usually a part of someone's home so can feel very personal and homely with hosts who are proud of their local area and its offerings. There are still different standards of BnBs so price and standard can vary to suit different budgets.
AirBnB
Thanks to AirBnB there are so many options nowadays for accommodation which enables you to stay in an actual home or someone's second home. This could be an entire house, a flat or just a room. There are unlimited options on websites like these for cities all over Europe. Prices vary to suit all budgets and depend on the type of accommodation and location. These can offer great value if you are looking for more of a short-term rental when compared to the price of a hotel for a long stay.
Airbnb is a great way to make extra cash from your spare room / camper / tent / house / sofa / you name it... Become an Airbnb host yourself here! It's a great way to make extra cash from home!
An Airbnb we stayed in once in Bristol, Clifton.
Sofa surfing
I told you this would be a blog post for all budgets and share all types of places to stay! If you're looking for free or very cheap accommodation then staying on someone's sofa could be for you! There are dedicated sofa surfing websites where you can find details of people offering this service.
Whether you're looking to spend more on luxury on your European city break or want to try your luck at finding free accommodation, there really is a choice for every type of traveller and budget.
What to read next
Top tips for saving money on your summer holiday
How to save money on family holidays and day trips
Things to prepare in advance for your family summer holiday abroad
Ways to save money while on holiday