Savvy Ways to Save Money Christmas Shopping Online
Posted on
Shopping online, you can find the best deals and discounts on products that you can't find in stores. To make sure you don't overspend and overpay on holiday gifts this year, here are some savvy ways to save money Christmas shopping online.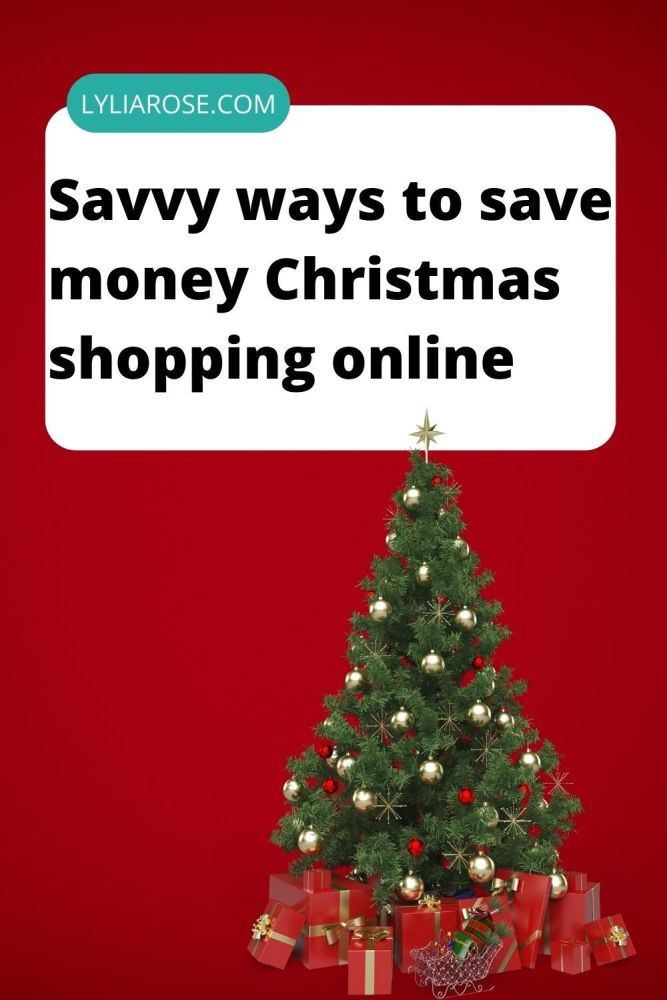 How to save money Christmas shopping online
Christmas is just around the corner and if you're like many people, the holiday season can be a busy and stressful time. Between work, family, and other commitments, shopping for gifts can often feel like one more task to add to the list. However, shopping online can make this task a little bit easier and more cost-effective.
With the right tools and tips, you can save money and still get all the gifts on your list. In this article, we'll cover the best ways to save money Christmas shopping online, from using coupon and cashback websites to comparing prices across different retailers. Whether you're looking for a bargain on Scalextric gifts for boys, stocking fillers for 5 year old girls or the perfect clothes for him, these tips will help you save money and make the most of your Christmas shopping experience.
Install a coupon browser extension
Coupon websites can be a great resource for saving money on purchases, but browsing them can be time-consuming and finding valid coupons can be a challenge. I always find a load of coupons, but once I try them they are often expired or invalid. It's so frustrating!
A better solution is to install a browser extension that alerts you to active voucher codes and discounts for the website you are currently viewing. This can save you time and effort, and help you quickly take advantage of available savings.
While there are many coupon browser extensions available, two options worth considering are Cheapskate and Slash. Cheapskate alerts you to available discount codes as you browse, making it easier to find savings without having to search yourself. On the other hand, Slash takes it one step further by offering cashback discounts directly at checkout, so you can save time and money without having to wait for cashback.
In addition to these two options, there are many other browser extensions that offer money-saving features such as Honey, Capital One Shopping, Rakuten, etc. With a little research, you can find the right one for your needs and start saving on your online purchases with just a few clicks.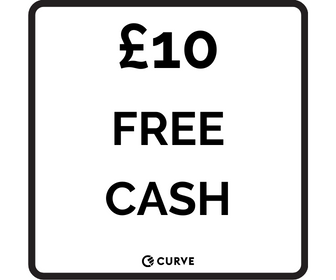 Use a price drop notifier
In today's fast-paced world, it can be difficult to keep up with the latest sales and discounts, especially during the holiday season when retailers are offering great deals on a variety of products. To help you keep track of the latest price drops, you can utilise price drop notifiers. These tools are designed to keep you informed about the latest sales and discounts, so you can take advantage of the best deals and save big on your Christmas shopping.
There are price drop notifier websites and extensions available. They usually allow you to create a wish list of products you're interested in purchasing from any website on the internet. Whenever one of these products goes on sale, you'll receive an email notification or a reminder in your browser. This way, you'll never miss out on a great deal and can keep your Christmas shopping on track.
Some companies with browser extensions available that offer price drop notifications for various websites or just Amazon include Honey, CamelCamelCamel, and Keepa. These extensions allow you to set up alerts for specific products, so you'll always be informed when the price drops. Some of these extensions also offer cashback, which is an added bonus.
Another way to save money on Christmas shopping is to set up a wish list of items you're interested in purchasing. This can be done on most major retailer websites, and some of them will notify you when the item goes on sale.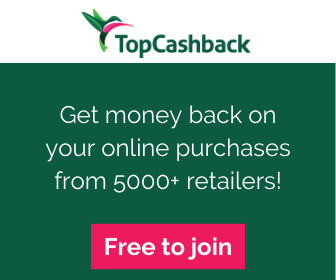 Use cashback sites to do your online shopping
If you're going to be shopping online for Christmas presents then you need to be shopping via cashback sites. If not, you are basically losing out on free money!
They cost nothing to use with the free memberships. I have used the premium memberships before on TopCashback, but now I just use the free one.
To get the cashback you simply click through to the retailer from the cashback site in order for your purchase to be tracked. Otherwise you shop as normal.
It still amazes me how many people don't do this. There are friends and family I've tried to tell about it and they're just not interested. It's free money, or money off, or however you want to see it. We made over £800 in two years with Top Cashback on our regular shopping, booking holidays, travel, insurance, MOTs and much more.
If you are shopping online then you should definitely sign up to a cashback site and check if the retailers you wish to shop with offer cashback. As an example, I regularly shop with Holland and Barrett and at the moment have regularly got anywhere from 10% to 25% cashback which really adds up.
Here's a big list of UK cashback sites to get you started. Many on the list have promo codes so you can get a welcome bonus too!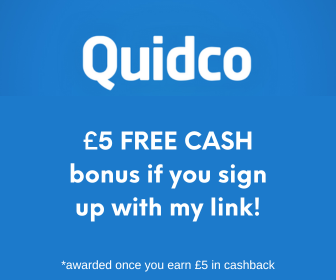 Shop and save with Rakuten
TopCashback and Quidco are my two favourite cashback sites in the UK. However, there are others such as Rakuten which is available in the US, France, Germany, Spain, Ukraine and the UK at the time of writing. Rakuten, previously known as Ebates, is a cashback website that rewards you for shopping online.
In addition to cashback, Rakuten also offers coupon codes such as sams club coupon codes and special promotions to help you save even more. Plus, if you refer friends to sign up, you'll receive bonus cashback on their purchases as well. With over 2,500 online stores, including major retailers like Amazon, Target, and Walmart, you can save money on your Christmas shopping by making purchases through Rakuten.
Here's how it works:
Sign up for a free Rakuten account.
Browse the available stores and click through to the retailer's website from Rakuten.
Shop as you normally would and receive a percentage of your purchase back as cashback.
So why not add Rakuten to your list of money-saving tools this holiday season and make the most of your online Christmas shopping?
Get money back from your receipts
Maximising your savings doesn't just have to come from actively searching for deals, but also from the purchases you've already made. One way to do this is by taking advantage of receipt-scanning apps, which give you cash back for your everyday purchases at grocery stores and other retailers. You can even get some free money back from your shopping receipts!
These apps work by simply scanning a photo of your receipt and rewarding you for the items you've purchased. Some apps even accept digital receipts, making the process even easier. By taking advantage of these apps, you can turn your shopping trips into an opportunity to earn some extra cash, making your holiday shopping budget stretch even further.
Check out our list of popular receipt snapping apps so you can get every possible penny back from your purchases!
Get instant cashback when you prebuy gift vouchers
One way to save money while shopping for Christmas gifts is by pre-buying gift vouchers through JamDoughnut. Not only can you get instant cashback at a variety of popular UK retailers, but you can also take advantage of exclusive offers and discounts.
Additionally, by using our JamDoughnut invite code 2XYM you can receive a bonus of £5 to maximise your savings.
By pre-buying your gift vouchers, you can not only secure your budget for the holiday shopping season, but also receive instant rewards for your purchases.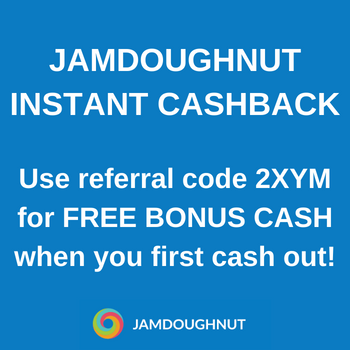 Compare prices from different retailers
When it comes to finding the best deals for Christmas shopping, price comparison can be a valuable tool. By checking different websites and marketplaces like Amazon and eBay, you can easily compare the prices of similar products across different retailers. These platforms host a large number of stores, so you can find the best offers while still shopping from reputable sources. It's not uncommon to find items at a lower price on eBay from a retailer, compared to buying it directly from their website.
Additionally, you can also use price comparison websites like PriceGrabber, Kelkoo, or Google Shopping, which provide a comprehensive view of prices from various retailers in one place. These websites allow you to search for specific products, compare prices and features, and even find any available coupons or discounts before making a purchase. By using these tools, you can make an informed decision and save money on your Christmas shopping.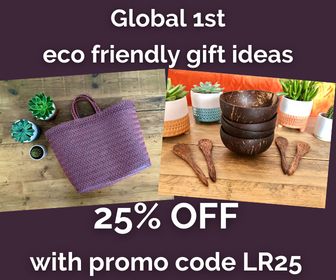 How to save even more money this Christmas
Use coupon codes: Find some great deals on my voucher codes page for loads of different types of retailers to cut your Christmas shopping costs even more.
Get food for free and gift it or use it for holiday food: Learn how to get free food and heavily discounted food to save on your Christmas lunch and party food.
Use refer a friend offers to save money: Check out our huge list of refer a friend offers to see if you and your friends can save on gifts and services this Christmas!
Subscribe to retailer's email list: Retailers often offer exclusive discounts and promo codes to their email subscribers.
Check for free shipping offers: Many retailers offer free shipping during the holiday season, so be sure to check the shipping policies before making a purchase.
Take advantage of special holiday promotions: Retailers often offer special holiday promotions, such as buy one get one free deals or holiday gift sets, to attract shoppers.
Check for refurbished or open-box items: You can save money by purchasing refurbished or open-box items, which are typically sold at a discount.
Use your credit card wisely: Some credit cards offer cashback or reward points for purchases made through their portal.
Wait for end-of-season sales: Retailers often offer end-of-season sales to clear out inventory, so you can save money on your Christmas shopping by waiting until after the holiday season if your gift giving can wait, or be prepared and start shopping for next holiday season in the sales!
Shop on clearance: Retailers often offer clearance sales on items that are being discontinued or are overstocked. These sales can offer significant discounts on products.
Final word on savvy ways to save money on Christmas online shopping
In conclusion, Christmas shopping online can be cost-effective and more convenient if done with the right tools, tips and money saving apps. Using coupon and cashback websites, setting up a price drop notifier, shopping via cashback sites, and utilising apps like Rakuten can help you find the best deals and discounts on products. By taking advantage of these resources, you can save money on your holiday shopping while still getting all the gifts on your list.
It is worth noting that it is always recommended to compare prices across different retailers before making a purchase to ensure you get the best deal. Additionally, be mindful of shipping and handling fees, which can add up and offset any savings you make.
Subscribe to our newsletter for the best free money offers, money-making and money-saving tips we discover!