Mother's Day Prize Bundle giveaway worth £200
Posted on
Giveaway ended. Winner notified.
It's only the second of the month and I already have another amazing giveaway for you!
Yesterday I launched my monthly cash giveaway and today I have teamed up with lots of amazing UK parent bloggers to bring you a fabulous Mother's Day prize bundle giveaway worth £200.
You are being spoilt!
Sunday March 22nd is Mother's Day in the UK, a time to reflect on all the wonderful things our mums have done for us, but also for us mums to appreciate ourselves and how hard parenting really is!
It doesn't matter if you're a mum who runs her own business like me, a stay-at-home mum, a working mum or a part-time working mum. We all work flipping hard to manage a busy lifestyle and raise our children as best we can and we deserve a little treat every now and then.
So we want to give one of you well-deserving mums out there a lovely treat the Mother's Day. We have a prize bundle worth a whopping £200 from some amazing brands featuring stationery, fashion, beauty, pampering and even food.
There's also an extra chance to win as there's a hamper for one lucky runner up!
Simply read on to discover the great bloggers taking part and enter using one or more of the entry options in the Rafflecopter widget.
The Mother's Day Prize Bundle giveaway
This Mother's Day some of the top UK parent bloggers have united to offer one lucky winner a fabulous bundle of goodies for Mother's Day worth in total £200.
What's more, we also have a Mother's Day hamper as a runner up prize.
The Prize Bundle
One lucky winner will win a fabulous Mother's Day Prize Bundle which includes:
Deco Gingko Leaf Habotai Silk Wrap from Fox & Chave
This beautiful silk wrap from Fox & Chave is made from luminescent habotai silk, making it the perfect luxurious gift for any mum. It's very versatile as well as stylish.
Evolve Beauty Organic Skincare Bestsellers Gift Set
The Gift Set from Evolve Beauty is made up of their organic skincare bestsellers. It will leave your skin feeling deeply moisturised, plump and smooth. Contains 10ml Hyaluronic Serum 200, 30ml Daily Renew Facial Cream and 30ml Radiant Glow Mask.
Dotty About Paper Sweet Sherbet Dream Notebook and Desk Planner
Stay organised with this elegant weekly desk planner and A5 Notebook. The planner is perfect for busy mums to keep track of their schedules. The notebook has 192 pages of quality lined paper and is the perfect size to fit in your handbag.
Wentworth Wooden Puzzles Country Garden
This British-made premium quality traditional wooden jigsaw comes with a drawstring cloth bag and a high-quality box making it the perfect gift.
Sleep Mask by Sleep Master®
The perfect gift for any busy tired mum – a relaxing nights sleep! Sleep Master is an all-in-one sleep mask that combines light elimination and sound reduction. The soft and cool breathable fabric creates a relaxing effect inducing a refreshing deep sleep.
The AirDry Wine Glass Drying Rack
The AIRDRY™ Wine Glass Drying Rack holds up to 4 wine glasses. The rack suspends each piece of stemware well above the counter to give them plenty of air circulation, meaning glasses dry naturally with a crystal clear surface, spot and streak free finish.
A box of chocolates!
Because who doesn't love a box of chocolates!
The runner up prize
There's also a runner up prize of a Mother's Day Tea and Treats Hamper from hamper.com!
Meet the bloggers
The parent and UK bloggers teaming up to bring this fabulous giveaway are all listed below. Make sure you check out their blogs for amazing advice and inspiration, covering all kinds of topics including parenting tips and advice, family travel, slimming tips, humour, money saving ideas, competitions, self-love, healthy living, well-being, fashion, beauty and recipes.
My Balancing Act | Just Average Jen | AnkleBiters Adventures | Lylia Rose | Life with Lianne | Soph Obsessed
Typical Mummy | You Have to Laugh | Happy Family Hub | Our Transitional Life | Otis and Us | The Neary Diaries | Autumn's Mummy
Two Hearts One Roof | The Life Of Spicers | A Rose Tinted World | Big Family Organised Chaos | Dirt, Diggers and Dinosaurs | Crazy Little Thing Called Love | Side Street Style | Chilling with Lucas
The Parent Game | Pack The PJs | Welsh Mum Of One | At Home With Kayla | Mummy Matters | Slimming Violet | Dolly Dowsie
Mum on a Budget | Boxnip | Miss L J Beauty | MTB LM | Twins, Tantrums & Cold Coffee | Prize Warriors
Reality in Reverie | Rachel Bustin | Life in a Breakdown | Boring Mother | The Willow Tree | Accidental Hipster Mum
My Beautiful Mess | Five From The Swich | We Made This Life | Menna Rachel | Life Loving | Mighty Mama Bear | Too Tired To
Life with Jupiter Hadley | Missing Sleep | 4 Freckled Faces | I Live to Cruise | Healthy Vix
How to enter
You can enter by completing as many widget entry options below as you like. All entries will be collected and one winner and one runner up will be randomly chosen. Good luck!
Enter here:
GIVEAWAY HAS ENDED. Winner notified.
Terms and conditions
UK entries only.

The giveaway will run from 12am 2nd March 2020 to 12am 16th of March.
The winners will be notified by email from [email protected].

The winner and runners up will have 7 days to respond after which time we reserve the right to select an alternative winner.

This competition is in no way sponsored, endorsed or administered by, or associated with, Facebook, Instagram, Twitter, YouTube or Pinterest.

Prize open to over 18s only.

If the runners up hamper be out of stock then a suitable replacement will be found.

Anyone who unfollows before the giveaway ends or doesn't complete the required entry action will be disqualified.

The prize is non-transferable, non-refundable and cannot be exchanged for monetary value.

We will be using a parcel service, such as ParcelForce, to send the Mother's Day Prize Bundle, and their standard compensation will apply in the event of loss or damage.

Some items may be sent directly by the supplier and we are not responsible in the unlikely event these go missing.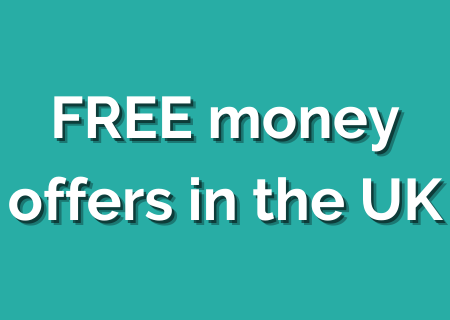 Want to make more money online, at home or need a side hustle?
Find loads of ways to make extra money at home on my blog, as well as my favourite side hustle in my matched betting blog!
To get started, you can make money online uk with these 60 ways I've tried and tested.
Follow these steps to make £1000 in one month at home.
Or, if you're short on time, try these methods to make money in one hour.
Love sharing great offers with friends? Make extra cash with these refer a friend schemes.
Want to save more money or get free money?
Check out my massive money-saving tips section and find some great deals on my voucher codes and how to get free money pages!
Check out my list of UK apps that turn receipts into cash and also this list of UK cashback sites to maximise your free cashback and savings.
Want to manage your finances better?
Here are loads of family finance tips and helpful debt articles.
Check out my massive money-saving tips section and find some great deals on my voucher codes and free money pages!