Why it's worth paying for professional baby photography
Posted on
Congratulations on your baby!
Chances are you've landed on this blog post as you are pregnant or a new parent. It's an exciting journey and now you might be wondering whether it's worth paying for professional newborn and baby photography.
You've browsed some websites and the prices might seem a little steep, so is it worth the cost to get professional photos when you can snap a million photos a day with ease on your smartphone?
In this blog post I will explore why it's absolutely worth hiring a professional family photographer to capture photos of your baby in their first year and beyond.
Professional baby photography is high quality
There's no doubt about it - if you hire a professional baby photographer with proper training and experience then the quality of the photos will be so much higher than those you take yourself. They are also able to edit baby photos to make them absolutely perfect.
They have perfected their skill over many years and have high-end cameras and equipment to capture a far better image than a smartphone.
With my children I managed to take loads of lovely baby photos, but nothing compares to the professional newborn photos I had taken of my second son.
The photographer captured some gorgeous up-close photos that are beyond anything I could have taken myself.
My only regret is not booking a professional newborn photographer for my first child.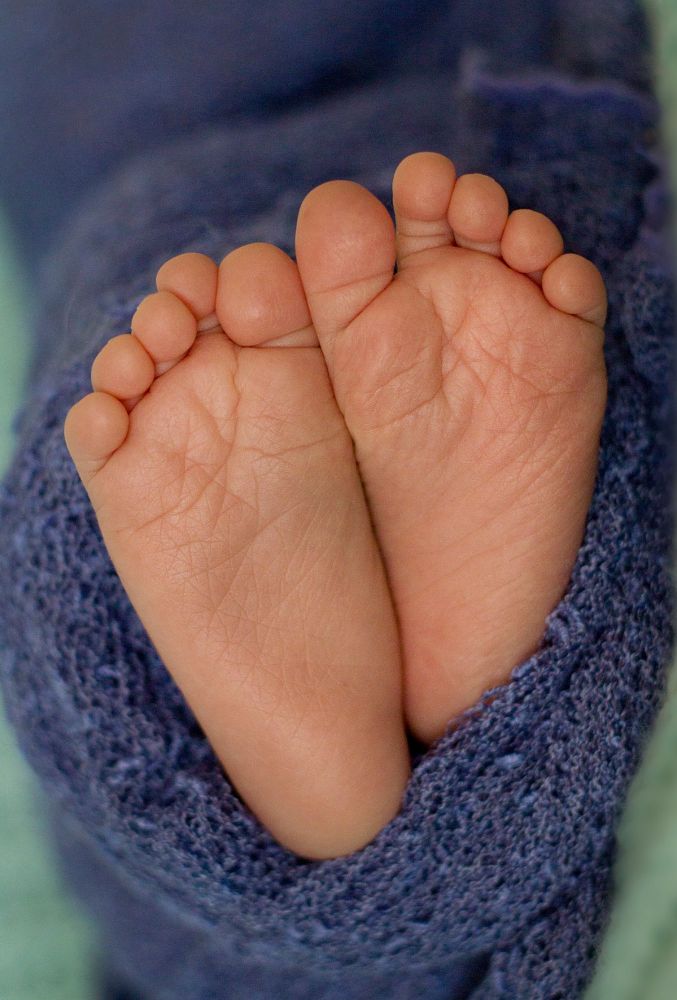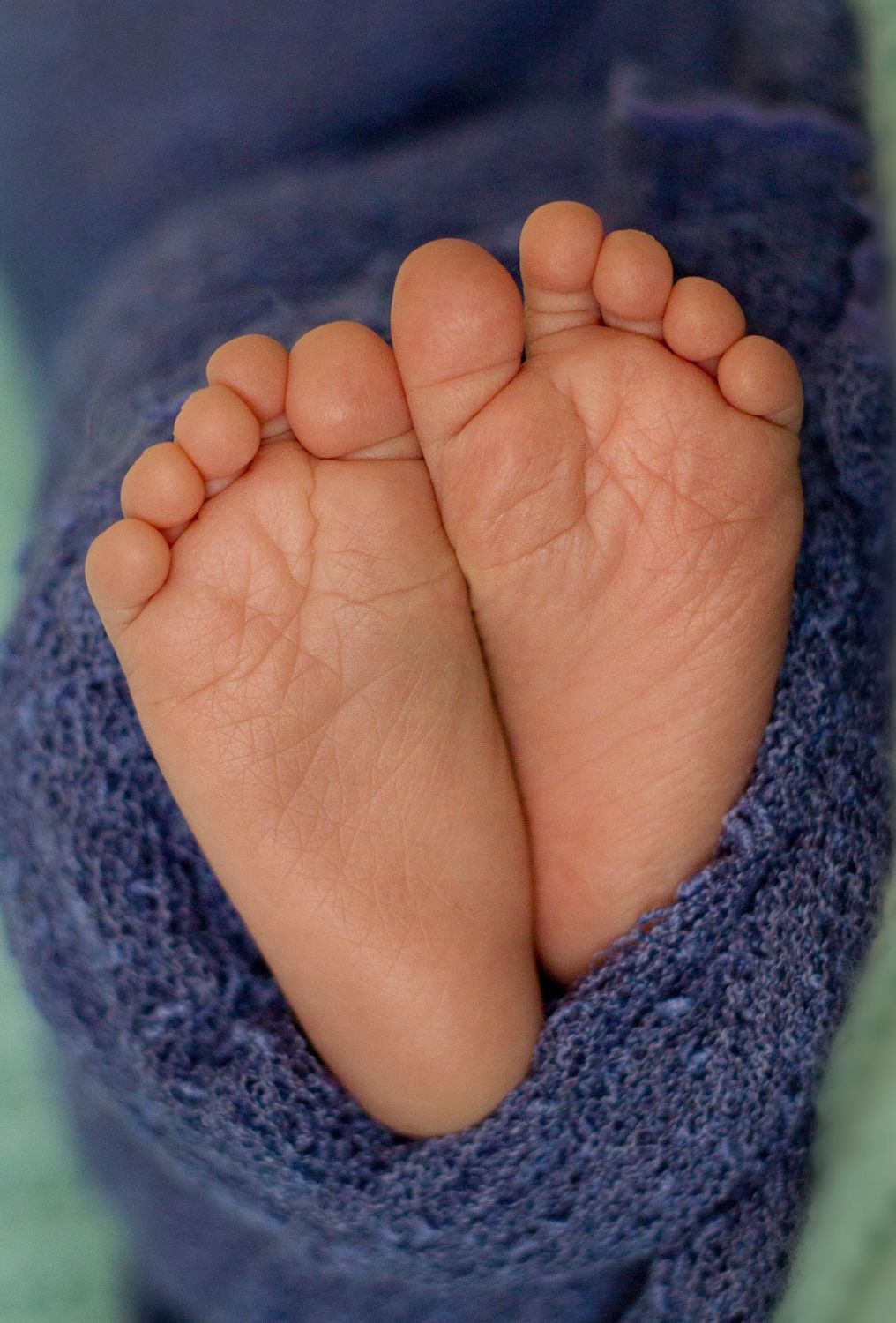 My baby boy's feet!
Photos you are proud to display in your home
Whilst many of my own photos look great in a regular sized frame dotted about the house, none are like the professional photos which look incredible blown up, printed on a canvas or hung in a large frame.
The high definition of the photos certainly helps when making the images larger, but the beautiful backgrounds and style of photography ensures the photos complement even the classiest of home décor.
Safety first
If you love the posed images of babes wrapped up in coloured muslins and almost floating on a coloured background, then for safety reasons it's vital you don't attempt to recreate this yourself.
Professional baby photographers have training to teach them how to safely pose babies and invest in the correct equipment and props.
They are knowledgeable about baby poses and will be able to capture positions you have never thought of for cuteness overload in the final snaps.
You're already overwhelmed
Having a new baby is time consuming and can be overwhelming! There is already so much to do and think about, along with sleep deprivation, so hiring a professional baby photographer will be one less thing to worry about.
Let a professional take some beautiful photos of your new baby and soothe baby for a while, without you needing to expend any more time or energy!
Some newborn photographers offer an at-home experience so you don't even need to leave the house. They'll make the experience as easy as possible for you, so you can sit back whilst they work their magic. It's a stress-free experience which guarantees stunning photos of your baby.
It's an experience
Having a newborn photo session at my house is an experience I will not forget. Letting my children be the star of the show and seeing them look so cute together and bond is a memory I will cherish forever.
Just like when you hire a wedding photographer, there's an excitement and anticipation as you wait to receive the photos. It's something to look forward to and by choosing the right photographer you will be amazed at the results!
Final word
Ultimately, unless you are a professional photographer yourself, you will not be able to capture the sort of images a skilled and trained baby photographer can. So yes, they are absolutely worth the cost!
It can be expensive, but you could ask for a professional baby photgraphy package instead of organic baby products, baby toys and clothing, for your newborn gift from friends and family, if they ask for ideas! Sure, more baby wipes and nappies will be useful, but baby photos will be cherished forever.