Toys and activities your kids will love for messy sensory play
Posted on
Creating a mess is tons of fun. Through messy play, children explore different textures and sensations, helping stimulate their senses of touch, sight, smell and hearing. It allows them to play and explore without any end goal, engaging their imagination.
Sensory play has an important role in their development, helping improve hand-eye coordination, fine motor skills and problem-solving skills. Plus, it's a great way to spend quality time with your child!
If you're ready to roll up your sleeves, we have a few activities to encourage sensory play that your kids will absolutely love!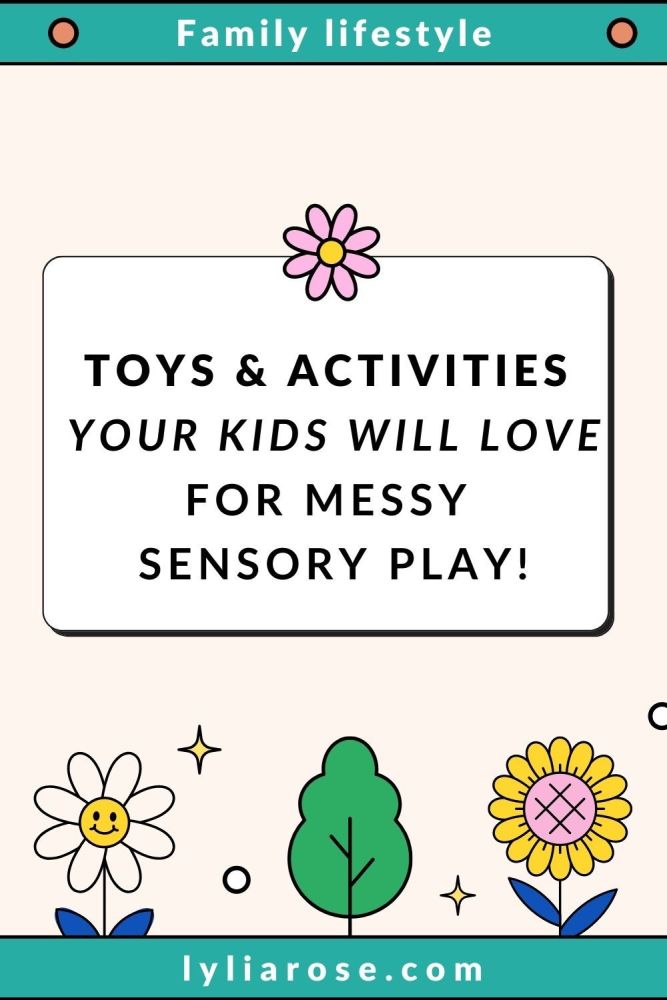 Balloon painting
This is a great activity that puts a new spin on painting, helping to improve your kids' spatial awareness and coordination skills.H3: What you'll need:
Balloons

Funnel

Paint (the more colours the better!)

Something to paint on, like thick paper or cardboard

A workspace with a bit of room in case paint splatters

An easel (you don't need one, but it will be easier)
What to do:
Fill all the balloons with paint using the funnel, or get your hands dirty and let your child fill it up without one! Tie it closed when you're done. Poke a hole in the bottom of the balloon with something sharp, like a pin or needle. With the paint dripping out, it's time to create. Think of your balloons as the paintbrush!
Create a sensory rice bin
Sensory bins can provide your kids with hours of entertainment and stimulation. They're also easy to vacuum up when playtime's over, so you don't need to worry about being left with a huge mess.
What you'll need:
Rice (1 cup for each colour)

Food colouring

Vinegar

Ziplock bag

Large tub

Measuring cups for scooping, mixing and collecting toys.
What to do:
In separate Ziplock bags, mix each cup of rice with a few drops of the desired food colour and a few drops of vinegar. Give it a good shake around so the colour is evenly spread. Open the bag and lay the rice out to dry. Once it's dry, tip the rice into a tub or bucket and let your kids have fun! Depending on the size of the tub, you can add toys or their favourite action figurines into the rice for an extra sensory experience.
Finger painting
This is a classic messy play activity that kids love. It's great for their spatial awareness and fine motor skills and shows them what happens when we mix different colours. Use this opportunity to develop your kid's vocabulary and communication skills by chatting to them about what the paint feels like and the different colours they're playing with.
What you'll need:
This one is super easy! All you need is a large sheet of butcher's paper (or paper plates) and some paint. Let your little ones dip their fingers (and hands) into the paints and get creating! It goes without saying – make sure you have enough space around you to contain the mess.
Create a jelly sea
Jelly can be used for more than just eating – it is a great medium for sensory play. The sticky, squelchiness of the jelly is a great way to encourage your child to experience how new textures not only feel, but taste!
You don't need to stick to the sea theme – pick any colour and use any toys you want.
What you'll need:
Jelly

Large plastic tub or container

Some aquatic-themed toys (or toys of your choosing!).
What to do:
After you make the jelly according to the packet instructions, pour it into the play container and add the toys. Then, let the jelly set. Once the jelly is ready, your kids can have fun 'fishing' the toys out of the jelly sea.
You can also make up jelly in different containers using a variety of colours. Tip all the different colours into a large, flat container and let your kids explore their sense of touch by squishing it all together. Talk to them about the different colours they are playing with, and what the jelly feels like between their fingers.
Painting with toy cars
Toy cars can add a new twist to painting, offering up a little variety, while also helping improve hand-eye coordination and fine motor skills. Collect different types of toy cars and substitute them for the paint brush. Let your child dip them in paint and have fun experimenting with a variety of wheel patterns and colours across their paper. You can even supersize the painting and lay out some butcher's paper, so your child can zoom across it with larger cars, or other remote controlled toys like trucks.
Let them experience the senses with toys
If you're still not entirely onboard with the mess, there are plenty of less-messy toys that still promote sensory play.
Think about toys that will get your kids touching and experiencing new textures, like Play-Doh, musical instruments, or sensory books. Sometimes it can be as easy as getting outside for a walk. Any toy or activity that encourages hands-on learning and gives your children the chance to engage in tactile play is ideal for sensory play!