Things to save for when renting your first home
Posted on
I'd like to think of myself as a pretty seasoned home renter. I moved out of home at the age of 17 into a shared house and then moved no less than ten times to various properties whilst renting! I lived in a mix of shared houses, a bedsit, a flat with a boyfriend or a flat with a friend. The shortest I stayed in one of these properties was three months and the longest was three years. I've been through the process of viewing rental properties such as looking into rental properties like Maitland apartments, filling out forms and references, paying all the fees and moving so many times! I am now a homeowner and have stayed in one spot for 4.5 years which is the longest time ever!
Today I want to give you some insight into the costs to consider when renting a property. Perhaps you're thinking of moving out of home for the first time and need to know the costs involved. Here are six things to budget for when looking to rent a property for the first time as a tenant: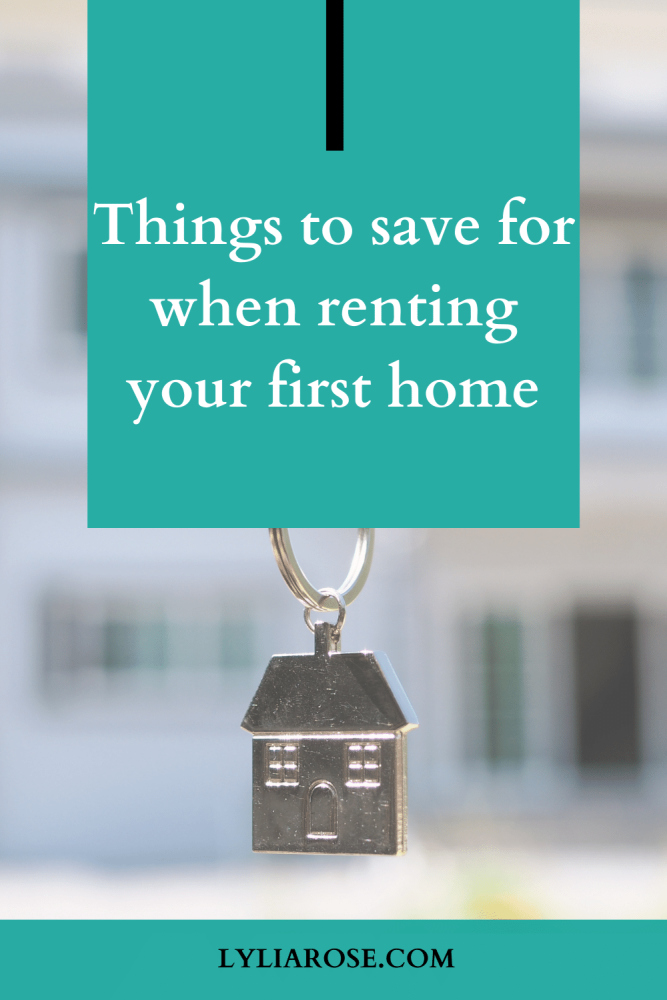 Deposit
This is usually the largest upfront expense when renting a property. I usually had to pay between a 1-1.5 month's rent as a deposit. This is usually paid on the day you move in. Providing you leave the house clean and tidy without damage to anything then it will be returned at the end of your tenancy. Be warned though, it can take a while for the deposit to be returned so you can't always rely on this as your deposit for your next rental property and may have to save a deposit again when you decide to move on.
Holding deposit
Some agencies ask for a holding deposit which is payable as soon as you decide you want the property. It ensures they take it off the market and don't let anyone view it whilst they are checking your references and paperwork is sorted. Only pay this if you are absolutely certain you want the property as it may not be returned if you simply change your mind. If you do have to pay a holding deposit then it should be deducted from your first month's rent and deposit bill.
Agency and referencing fees
Agency fees and referencing fees are fees payable to the letting agent, unless you rent privately, that won't be returned. These are to cover their admin costs and any costs involved in getting references from your bank and place of employment, for example. These fees vary and are not set, so check with the letting agent for their fees before agreeing to a property to make sure you are happy with them.
First month's rent
Rent is paid upfront for the month ahead, so you'll need to pay your first month's rent on the day you move in. Then you'll need to pay this every month from then on. Some letting agents always take this payment on the first of the month, but others will take it monthly on the date that you moved in. If rent is due on the first and you move in half way through the month then you may only have to pay half the month's rent upfront and the first full month's payment on the first of the following month.
End of tenancy clean
When you move out of the property at the end of your tenancy then you'll want to have saved some money to cover the costs of any end of tenancy cleaning. Some landlords and letting agencies let you clean the property yourself so long as it's left in good condition, but some will require a professional clean or at least the carpets professionally cleaned at the end of your tenancy. Make sure you ask what is required before choosing to rent a property to ensure you are happy with any costs involved. If a professional clean of any sort is required then this will be a part of your contract and if you do not comply then they will deduct the cost of a professional clean from your deposit. It's always best to read your contract thoroughly before signing so you are aware of your obligations as a tenant and not surprised by anything at the end of your tenancy.
Furniture
Sometimes you will be able to rent a furnished property which can be great news if you are moving out of home for the first time and don't have any of your own furniture, or if you want to save on the cost of furnishing an entire property yourself. If a place is furnished then you'll need to look after the furniture as if it were your own as any damages will have to come out of your deposit at the end of your tenancy or be paid for by you. If the property is unfurnished then you'll need to consider the cost of everything you need to buy. You will at least need a bed and mattress, sofa and perhaps table and chairs to start. Bargains can be found at second hand shops if you can't afford new or want to recycle furniture and sometimes you can find free items on local marketplaces. It's likely you'll need to buy some things yourself though, so factor this into your costs when saving to move out of home.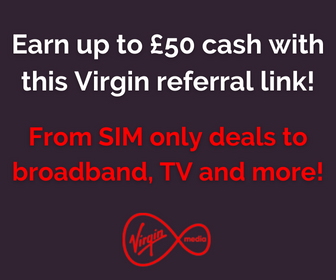 Bills
Sometimes rental properties list the rental price with 'bills included'. I had this at two of my properties and it made things so much easier. I simply paid my month's rent to the landlord each month and they covered all the utility bills and council tax. Job done! I think it's fairly rare to find such a deal though and rental payments are usually just rent only with bills to be sorted by yourself. You'll need to factor in the cost of energy (electricity and/or gas), council tax and water rates. These have to be paid each month and are usually based on how much you use each month. Then you'll probably want a TV licence if you plan on watching live TV or using BBC iPlayer and of course an internet connection. You might want to consider contents insurance to cover your contents in case of theft or damage. It's a good idea to work out all these costs before you decide to rent a property to see if they are affordable and to make sure you budget for them every month.
Moving costs
You might have a friend or two with cars and vans who can move you and your belongings to the property. If not, then you may need to hire a van to move your belongings on moving in day. Costs can vary greatly depending on whether you can hire a van that you drive yourself to if you need to hire a van with a driver.
There are lots of costs to consider when moving out of home for the first time into a rented property. Work out how much you can afford for rent and bills each month and search for a property that suits your budget. If money is tight then you may wish to consider a furnished property that includes bills to make things easier to budget and to have less upfront costs. Simply register with letting agents and let them know your requirements and they'll contact you whenever they have a suitable property. Good luck!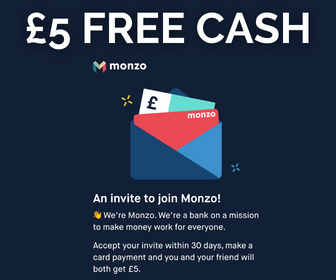 Related blog posts:
Is buying a house better than renting?
Beautiful ways to make a rental home feel like your own
Should I stay or should I go. Moving house decisions.
Looking to save more money or get free money?
Check out my massive money-saving tips section and find some great deals on my voucher codes and how to get free money pages!
Check out my list of UK apps that turn receipts into cash and also this list of UK cashback sites to maximise your free cashback and savings.