Nutribuddy review: vegan + gluten-free superfood shakes for when life gets busy
Posted on
When you first hear of Nutribuddy shakes you might automatically think they are just weight loss shakes, like I admit I did, but they are actually so much more! I actually avoid any sort of weight loss shakes as they are usually stuffed full of questionable ingredients and it's a much better idea to lead a healthy lifestyle, follow a plant based diet and exercise regularly doing cardio sessions each week and strength training. Fad diets aren't for me!
Something made me look at Nutribuddy though when I had an opportunity to try them and I'm so pleased I did. They are actually superfood shakes suitable for vegans and gluten-free!
I was kindly gifted a Nutribuddy meal replacement bundle for the purpose of this blog post and review. The bundle included a two week supply of Nutribuddy Breakfast Shake in strawberry, chocolate High Protein Sculpting Shake, chocolate HotSlim, a Nutribuddy bottle, breakfast storage jar and glass mug.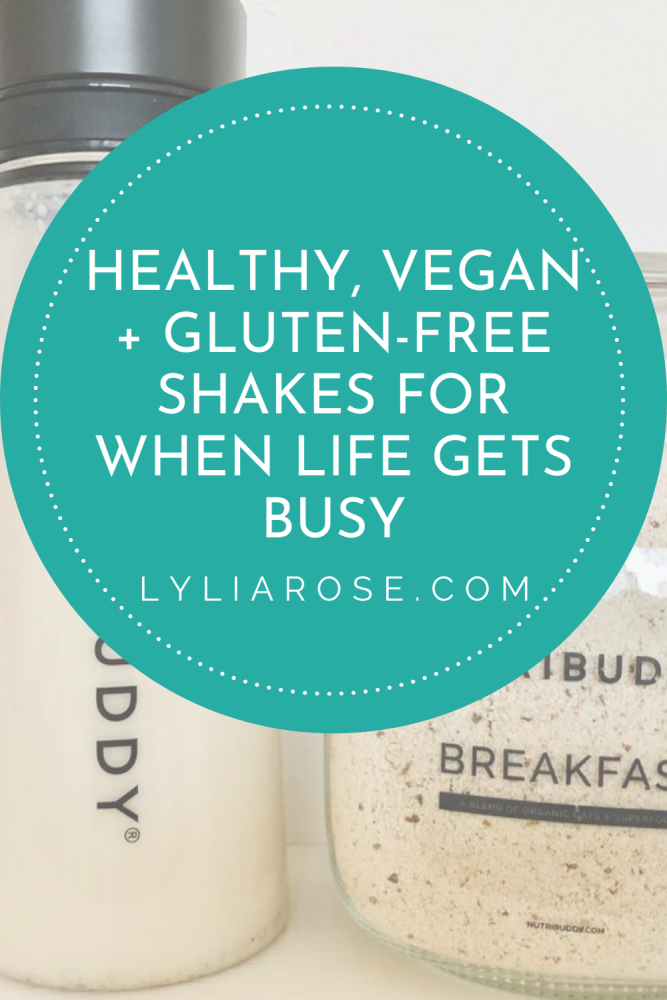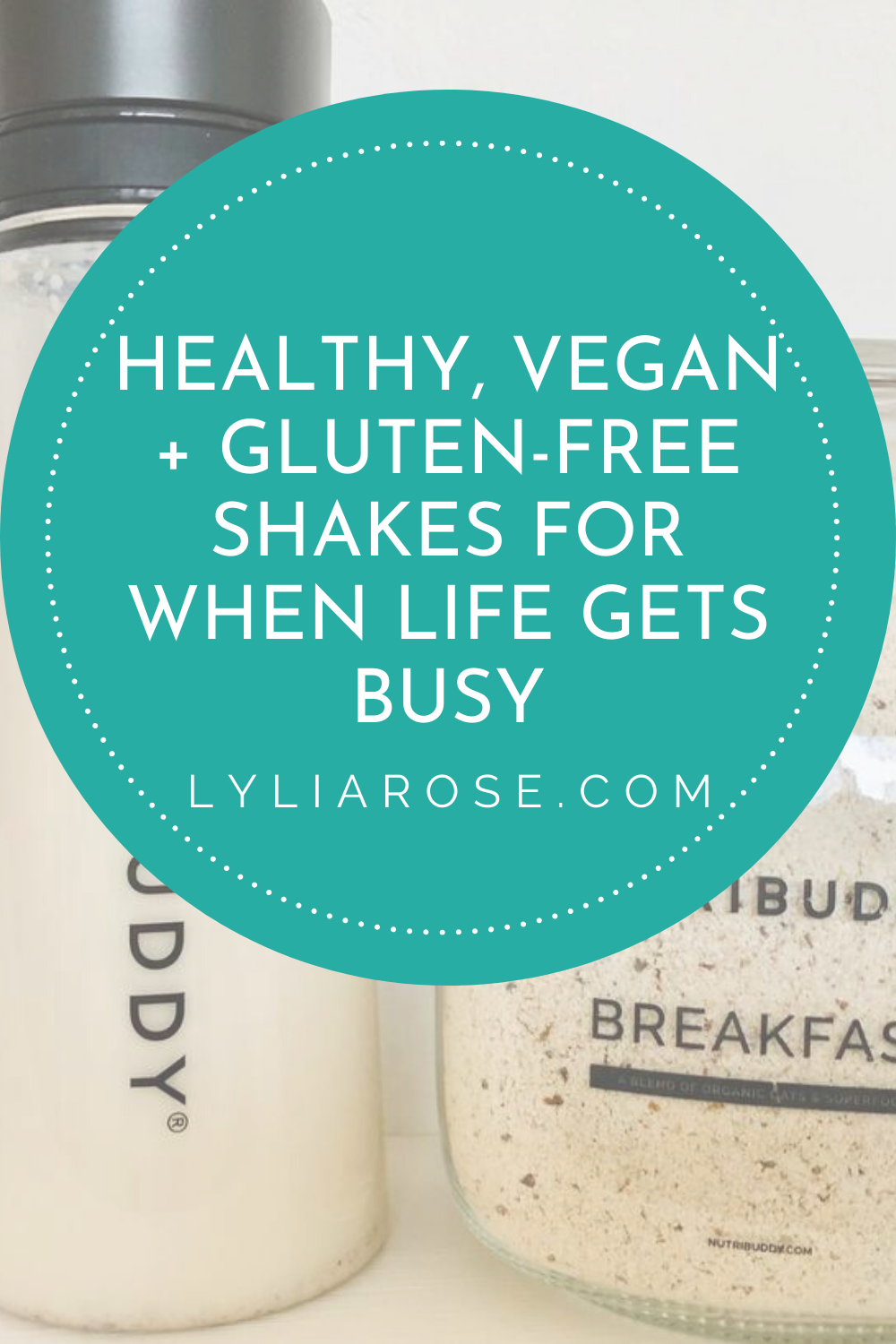 Nutribuddy are natural whole-food vegan shakes
I'm already a big fan of superfood powders for my smoothies and shakes and always choose whole-food powders. Nutribuddy powders contain only natural ingredients and if you're a big vegan milkshake/smoothie fan like I am, then these powders are perfect to add a superfood boost or vegan protein hit to your smoothies.
Here are some of the benefits of the Nutribuddy range:
They don't grow their ingredients with artificial fertilisers or nasty pesticides
Vegan - only plant-based proteins are used
Gluten free - the oats used are regularly tested to ensure they are of the highest standards
Chemical free - no stabilisers, thickeners, preservatives or emulsifiers
Naturally sweetened - they use low-calorie stevia for a natural sweetness
Balanced nutrition - developed with nutritionists
All the Nutribuddy ingredients are whole-foods and natural. There is nothing artificial to worry about which makes them a perfect addition to a healthy lifestyle.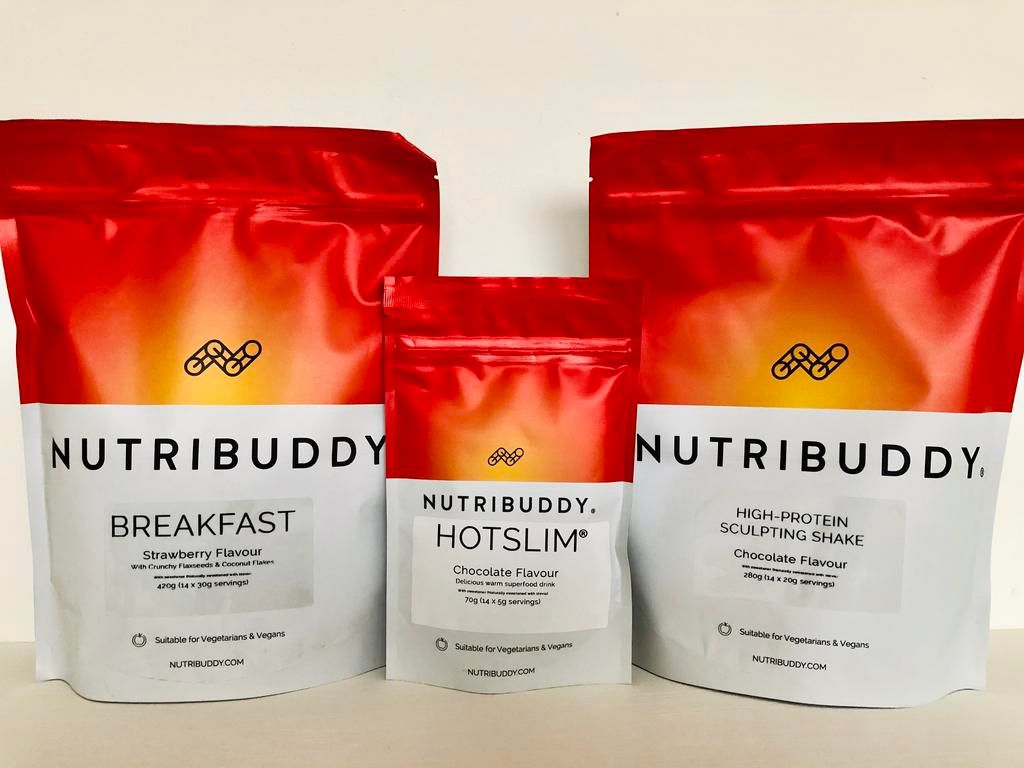 Too busy for lunch? Whizz up a satisfying Nutribuddy shake in seconds
Whilst the High Protein Sculpting Shake would make a delicious pre-workout or post-workout protein shake, they are marketed as meal replacement shakes and I have been using them as such. Being self-employed and trying to squeeze as much work in as possible whilst the children are at school, sometimes only six hours, is a mammoth task.
I always have so much to do and sometimes miss lunch or simply grab a bowl of homemade muesli cereal. The best weeks are when I've had time to prepare a batch of vegetable soup at the weekend and can quickly reheat a portion each lunch time. Otherwise, if I'm stacked with work then I might not have time to prepare food and skip lunch.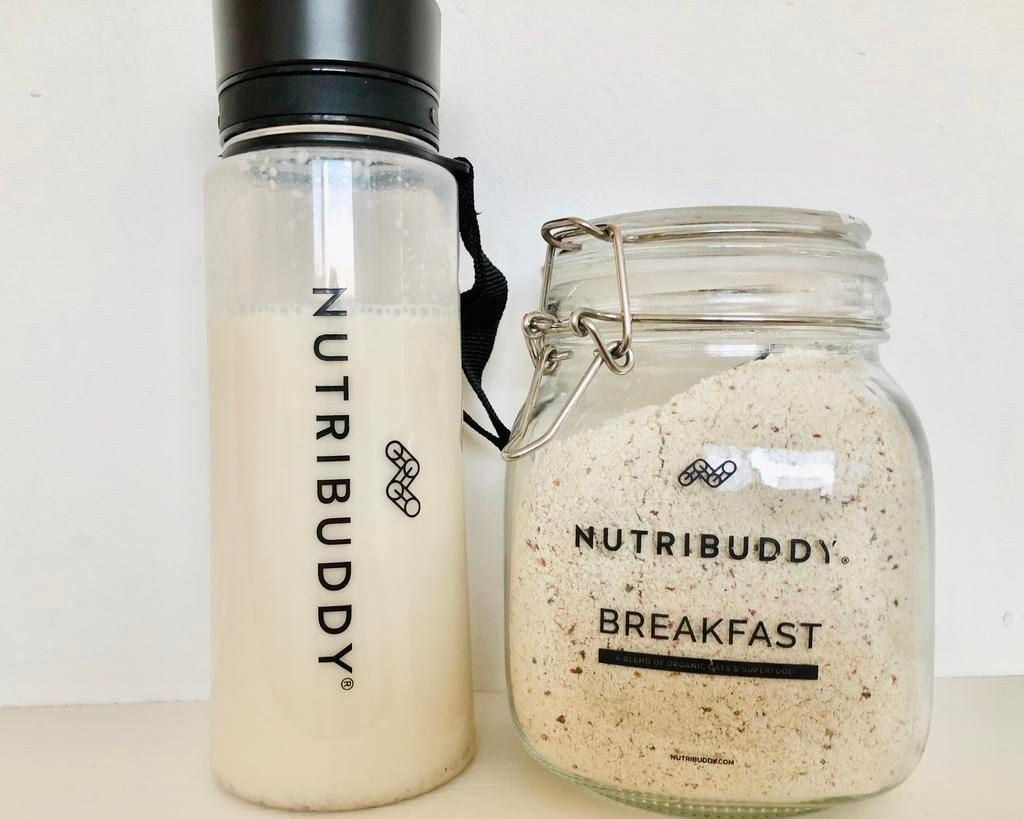 This is where the Nutribuddy shakes provide me with a much better alternative. I have been using both the breakfast shake and the protein shakes as a lunch replacement on the days I have been super stacked with work!
It take me two minutes to make a Nutribuddy shake!
I have a Nutri Ninja cup blender which is so powerful, it blends my shakes in seconds. You can of course just shake up the powder with your favourite plant-based milk, which I have done and it's delicious, but for a little extra thickness I add one banana.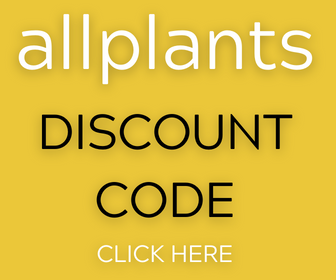 I simply blend one organic banana, a scoop of Nutribuddy powder and fill the rest of the cup with organic plant based milk. I've been using Tesco organic soya milk lots at the moment as it's only £1 per carton.
I've found just one scoop of each is enough for me as they are very sweet. They are naturally sweetened with Stevia so there's no need to worry about added sugar or artificial sweeteners. If you have a sweet tooth then you'll love them and may wish to use the recommended number of 2-3 scoops instead!
It takes about 20 seconds to blend and I have a filling, satisfying, healthy vegan shake to keep me going and let me get back to work.
I've really been enjoying the shakes and looking forward to them each day. The best thing is knowing they are full of natural whole-foods and no dodgy ingredients. I wouldn't even try them otherwise.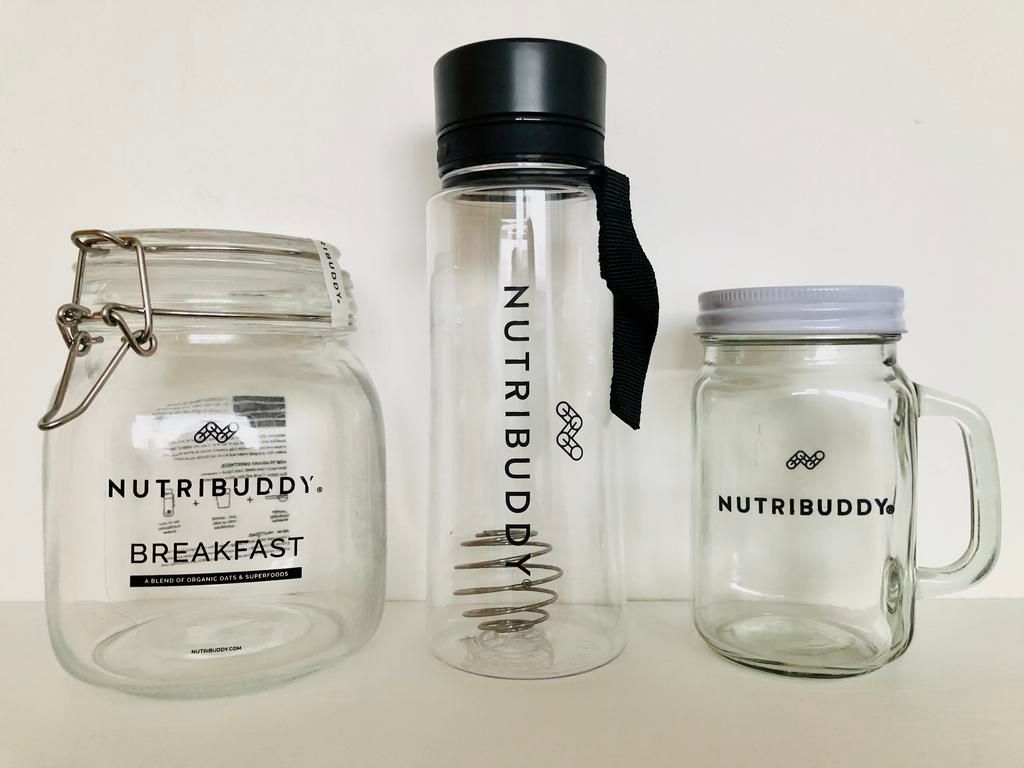 How much does Nutribuddy cost?
As with most superfood powders, the upfront cost can always look a little high, but it's because you're buying a bulk pack. These don't just make one smoothie, but several, so you're paying for loads of smoothies in one go.
The prices of their packs are actually in line with many other superfood smoothie powders I have tried.
When it comes to high-quality ingredients and food, I'm always prepared to pay a bit extra. I see it as an investment in my health, future and the planet. Buying cheap food can even feed poverty!
So how much does each Nutribuddy shake cost?
According to their website, Nutribuddy shakes cost from 50p each.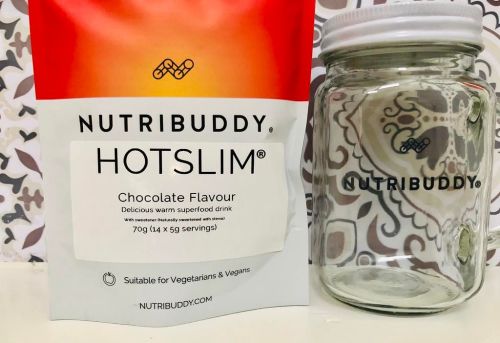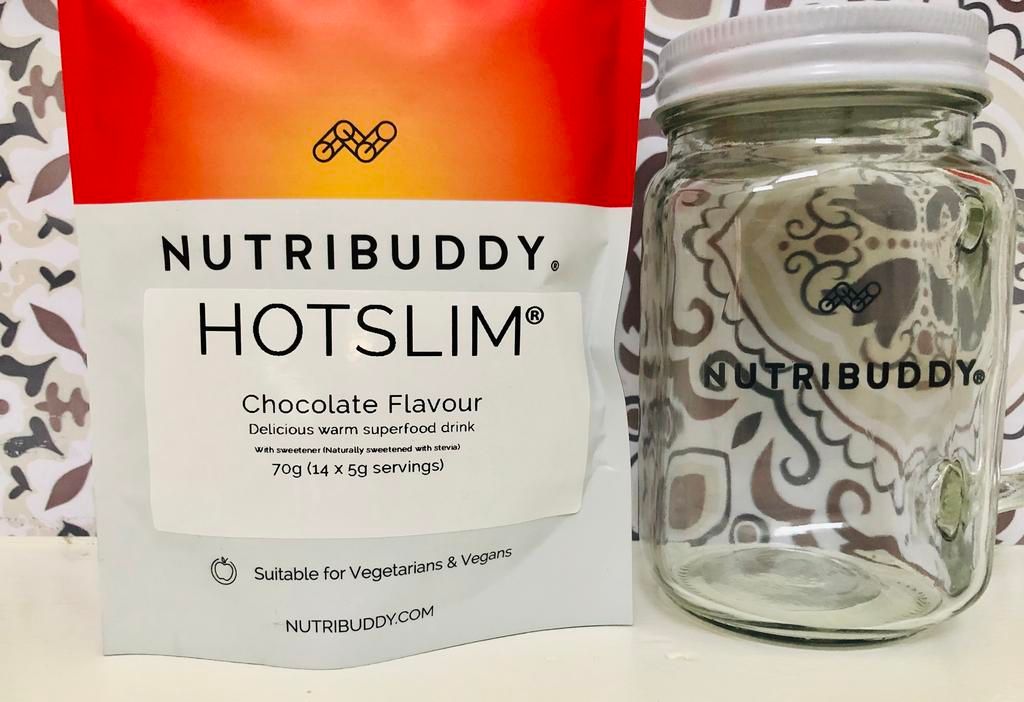 Mine may be even cheaper as I haven't been using the recommended amount of powder (two or three scoops), but only one. Of course if you only use one scoop like me then it will change the nutritional value, but I'm not too worried about this as I have been blending mine with a banana which will help to bump it back up!
The milk used and banana I use will of course add to the cost, but it's still a very cheap meal. If you want to reduce the cost even more then shake them up with water instead of milk.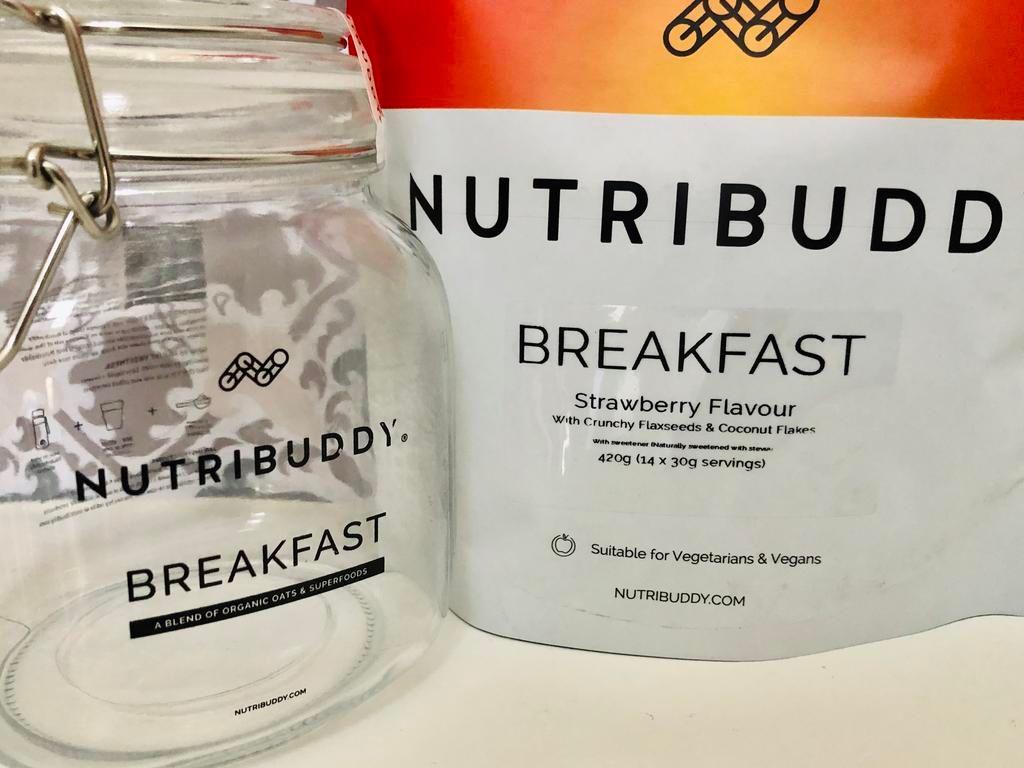 Would I buy Nutribuddy?
It was fantastic being sent these shakes for review, but the big question is are they worth me buying myself?
I think you might have guessed, but yes I would buy these myself.
They are right up my street with their natural, wholesome and vegan ingredients. I love making shakes and vegan smoothies with interesting ingredients and usually add a superfood or protein powder, so these are exactly the sort of thing I already buy.
I have found the shakes very filling when I've had them for lunch and I'm reassured that they are providing nutritional value too instead of just filling a hole!
Not only do the shakes provide a healthier alternative than reaching for junk food or convenience snacks on super busy days, but they are also a cost-effective solution for a meal replacement with their low cost per shake.
Learn more about the benefits of Nutribuddy shakes at https://nutribuddy.com/guides/meal-replacement-shakes/
More healthy eating blog posts
Your ultimate guide to being healthy
Getting the kids to eat healthier
How to eat more eco-friendly and save money
5 easy and nutritious vegan breakfasts to get 3 of your 5-a-day
Why you need to reduce your refined sugar intake