5 money hacks that grow your savings
Posted on
Building a nest egg for your children? Preparing for retirement? To reach your end goal, you must take the first step towards saving. It is easier said than done, yes, but you must know that the secret to saving is simply starting and starting now.
Saving money can be challenging but pushing through and being consistent is key. Here are five money hacks that will put you on the right path to growing your savings.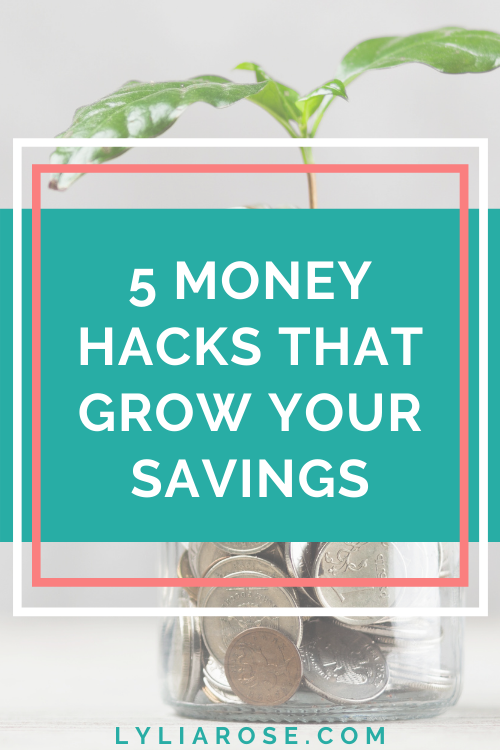 1. Make money through multiple income streams
In order to save money, you need to make money first. Now, some people work two or three jobs to make ends meet. However, that does not mean you should work yourself to the point of exhaustion. Bank on your skills and interests. Do you like baking, arts and crafts, or graphic design? Start a small business as a side hustle. With your skills and expertise, you can even work as a consultant for SMBs and startups.
Thanks to the internet, you can also earn extra income as a content creator, work part-time as a virtual assistant, teach online courses, write e-books, do affiliate marketing, and even be an online seller or a drop shipper. The possibilities are endless.
Here are 60 tried and tested ways to make money online in the UK and check out my favourite side hustle to make money in my matched betting blog!
Got a blog? Want to make more money from your blog?
Check out this huge list of websites to find paid blogging opportunities for your blog and my 6 secrets to make more money from your blog!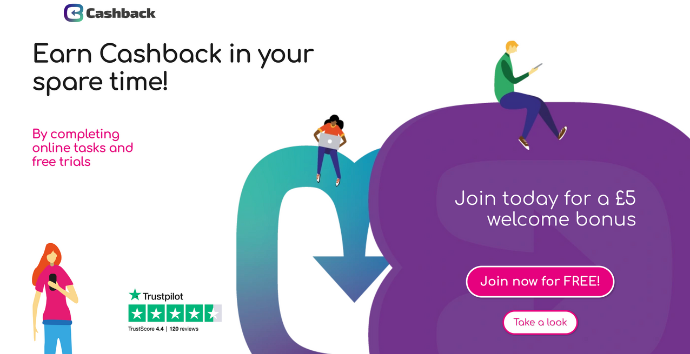 2. Start an "invisible" savings account
Create a separate bank account that would serve as your safety deposit box. Set up an automatic transfer from your monthly pay check or your main source of income to this account. This way, the "saving" part is automatically done for you. Under no circumstances should you touch the money on this account unless there is an emergency. Over time, you would not even notice that money is being automatically deducted from your main account. You might even "forget" you have money saved up.
Save your annual raise from your day job or your main business and any extra amount you get from your side hustles; after paying bills, overhead costs, and other monthly expenditures. Treat all these extras as money gone and put them toward your savings. Another idea would be to invest the amount into something profitable over the long term, like stocks or real estate.
Putting money aside each month into an emergency fund will stop you relying on fast and high interest lines of credit when you have an unexpected bill or seeking a hard money loan. What are hard money loans? They are loans where you provide collateral when you need money, so if you don't pay back the loan they will take the collateral, be it your car or whatever you have listed that has worth, usually more worth than the loan. Instead of relying on loans, build an emergency fund!
3. Do not pay more than you have to, ever
Take advantage of coupons and discounts whenever you purchase something. You do not have any reason not to use these incredible savings options. There is no shame in using coupons and discounts that are available for the taking, and the savings add up quickly.
Use these cashback apps when shopping online. There are many websites and apps that offer cashback—and other rewards—for every online purchase made through them.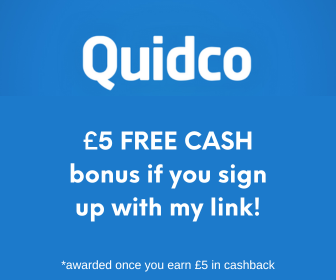 4. Do the house hack!
If you own a property with multiple units, such as a duplex, a triplex, or even an entire house with rooms you can repurpose for creative uses, you can definitely house hack. This means living in one unit and renting out the ones you do not use to generate income that will basically pay for your mortgage or at least a part of it.
My brother in law did exactly this. He was single and had a three bed house with two downstairs reception rooms. So he simply locked the door between the two reception rooms and lived in half the house. He then added a kitchenette to the other reception room and put in a shower room upstairs, making half his house a two bed rental which he rented out on Airbnb. Then, when it came to selling the property he removed the kitchenette, unlocked the dividing internal door and voila - back to the original sized house ready to sell.
Or, should you decide to move out, you could always keep the property and turn it into a long-term rental investment that will earn you passive income.
5. Choose your car insurance provider wisely
While many brands spend millions annually to quack their way into your life, that does not mean they are an ideal provider. Many car insurance companies offer full, comprehensive auto insurance without the sticker shock when it comes to premiums.
Pick the company that will give you the most value for your money. This way, you will still have robust coverage without paying exorbitant insurance rates. Freeway Car Insurance offers a variety of options to fit your budget and afford the full protection you need. From insurance agents that are standing by to give you optimal support to nationwide coverage, companies like Freeway Auto Insurance can not only check the box when it comes to necessary, full auto coverage, but they can do so at substantial savings.
Use sites like TopCashback and Quidco when checking for cheap car insurance as you can usually get cashback when choosing a policy from the top car insurance comparison websites. It's what I do every year and my car insurance is now an incredible £75 annually!
If you can save money on things like car insurance and other regular household bills, then put the money saved into your savings account.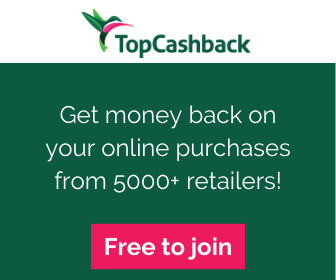 Final thoughts
Look at your current financial situation and assess how you can incorporate these money hacks to jumpstart your goals. Saving money is no piece of cake, but it is not impossible. By taking charge of the way you earn and spend your money, you can start your journey toward reaching your financial goals.
To save more, you simply need to get started.
Looking for more ways to save money? Check out my massive money saving tips section and find some great deals on my UK voucher codes and free money pages!