How to work on your side hustle to make it successful
Posted on
Do you have a side hustle? If so, congratulations! You are in good company, more and more people are starting to see the benefits of having a side hustle. Not only can it help you make some extra money, but it can also help you boost your career, learn new skills, and network with other professionals.
A side hustle is a second job or source of income that you do in addition to your main job. It can be a hobby, a part-time job, or something else you do on the side. Side hustles are often seen as a way to make some extra money or find work that is more fulfilling than what you do for your day job. It could be dog walking or freelance writing. Or maybe selling crafts online or at a craft fair. It could be beauty treatments, blogging for money or even petsitting. There are many options for creating side hustles nowadays, with numerous websites offering freelance work and even ways to sell one-off gigs online. But how can you make sure your side hustle will be successful?
There are many different ways to work on your side hustle to make it successful, but these steps will help get you started.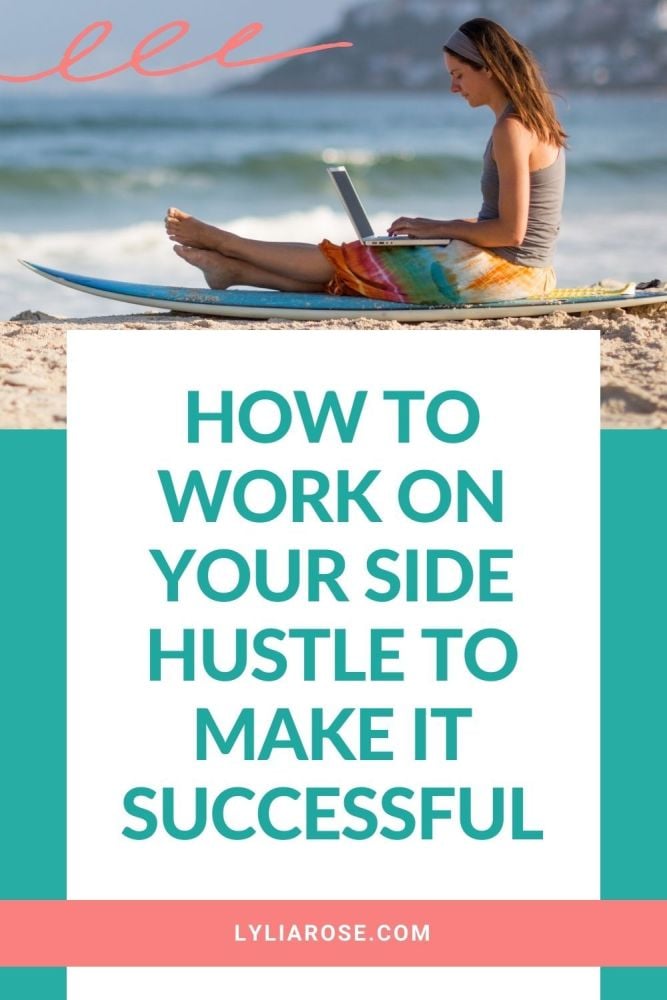 Do your research
There are lots of things to consider when you start a side hustle. This first tip may seem like a no-brainer, but it's important to do your research before you start your side hustle. Is there demand for it? If the market isn't there, then the need for your product might be low and it won't be worth your time and effort.
Start researching what other businesses are doing in this space and get started on developing your own products or services. Doing your research can also help you identify any potential challenges or obstacles that you may face along the way. By being prepared for these challenges, you'll be more likely to overcome them and achieve success.
Also take time to discover what you can offer that noone else is. This is known as your Unique Selling Point. What are you passionate about? What are your skills and strengths? What are you offering that is unique or different from what others are offering? Once you have a good understanding of these things, you'll be able to create a side hustle that is both successful and fulfilling.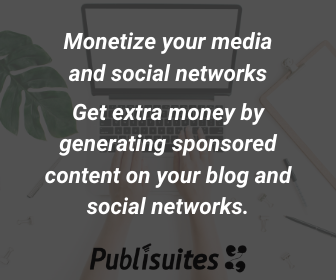 Find a niche you are passionate about
One of the best ways to make your side hustle stand out is to find a niche. Niche is a word that has been thrown around a lot lately. But what does it actually mean?
In short, niche means that you are focused on one specific area of your business or side hustle. This can be an industry, geography or even a specific demographic. The key to finding the right niche is to identify what you know and love and then find people who share those interests.
What do you know more about than most people within your area? When you focus on a specific niche, you'll be able to better serve your target market and create a side hustle that is both unique and successful. Plus, it will mean your side hustle suits your lifestyle as it's already a topic you are interested in.
For example, let's say you're passionate about fashion. Instead of starting a general fashion blog, you could start a blog focused on vintage fashion or plus-size fashion, wherever your interests most lie. Or you might love personal finance, but in particular free money offers so you could focus your website on this specific money niche. This would allow you to better serve a target market and make your side hustle more successful.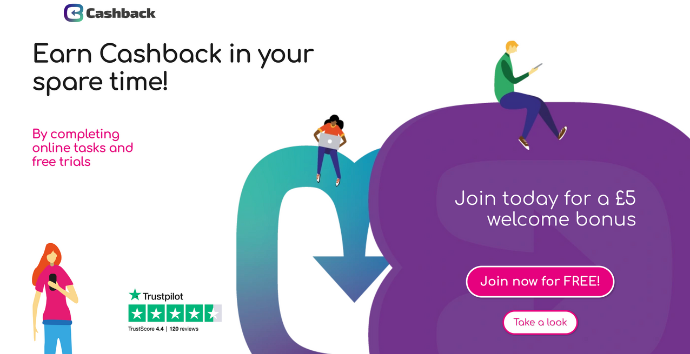 Be creative
Creativity is not something that can be learned or taught. It has to be discovered, developed and nurtured. Side hustles are a great way to explore your creative side and find new skills such as freelancing skills that you can use in your current job, or even to leave your main job altogether if it doesn't serve you well.
There are endless possibilities when it comes to creativity, so don't be afraid to think outside the box. If you can find a unique way to market your side hustle or offer a unique service, you'll be more likely to succeed.
For example, let's say you're starting a pet sitting business. Instead of just advertising your services online, you could create a pet sitting business card that you could hand out to people in your neighbourhood or post through doors in your target area. This would help you stand out from other pet sitters in the area and attract new clients.
Being creative when it comes to your side hustles will help you stand out from the competition and help you to make more money. You can be creative by finding new ways of doing things, or by coming up with new ideas altogether.
Another good way to be creative with a side hustle is by diversifying your income streams. For example, there are at least 10 ways to make money blogging from creating a passive income with a blog using affiliate links to collaborating with brands on giveaways, so you don't have to rely on one method of making money in case that one method fails. You need to be creative with your side hustle in order to make it work. You can't just rely on one income stream and expect things to work out. Wherever possible, you need to have a diverse portfolio of income streams. Another example would be if you were to self publish a book - you could sell it as an audio book, a digital book, paperback, hardback, on your own website, at book fairs, etc. There's not just one way to generate an income from your side hustle.
Starting a blog is a great way to get creative on your side hustle business' website!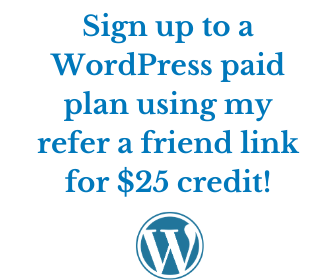 Be passionate
As mentioned above, it's important to be passionate about your side hustle. If you're not passionate about what you're doing, it will be difficult to stay motivated and keep your side hustle going. If there is no passion then there will not be any drive and the work will not get done. You will find yourself sitting in front of your computer screen with nothing to do because you don't want to do anything that would take up your time.
However, when you're passionate about your side hustle, it will show in your work, and you'll be more likely to attract new clients or customers. Passion is also contagious. When you're passionate about your side hustle, others will be drawn to that passion, and they'll want to be a part of it. This can help you build a community of supporters who can help you achieve success. For example, I love to share how to make money online and many people still don't realise it's possible for anyone to do. When I share with people how to make 1000 pounds fast using methods anyone in the UK can do, my enthusiasm shines through which makes people more keen to try the methods for themselves!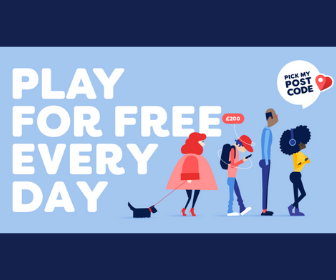 Outsource to reliable companies
Outsourcing work to a reliable company is the best way to make your side hustle successful. It's time-consuming and difficult to manage all the tasks by oneself. That's why it's better to outsource some of these tasks and focus on what you do best.
Outsourcing is a common practice in the business world and has been around for decades. It's a way of having someone else do your work for you, so you can focus on other tasks or projects. This can be done through hiring an employee, contracting with a freelancer, or by hiring an outsourcing company. Outsourcing has many benefits such as saving time, reducing costs, and giving you access to skills that you don't have yourself.
If you need outside help, then make sure you use reliable and trustworthy companies. Using anything less will negatively affect your side hustle and potential to receive good reviews and reduce your chances of making more money.
For example, if you're selling products online, shipping is an important part of the equation. You need to make sure that your products are shipped in a timely and efficient manner. This can be a challenge if you're just starting out, but there are ways to overcome it. One way to make sure your products are shipped in a timely manner is to partner with a reputable shipping company, like LTL shipping. They offer less-than-truckload shipping services that can help you get your products to your customers quickly and efficiently. If this is right up your alley, click on the link to learn more about LTL shipping here. Shipping can also be used as a marketing tool. You can offer free shipping or discounts for customers who order multiple items. This can help you attract new customers and make your side hustle more successful.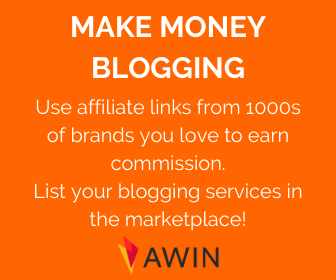 Final word
Side hustles can come in all shapes and sizes, from selling on eBay to tutoring children. The key is to find an opportunity that matches your skillset, interests and schedule.
The best way to make a side hustle successful is by making sure you are passionate about it and the rest should come easy! Finding something you are passionate about means it won't feel like work and you will love promoting it and working on it.
Also, these three tips are important to remember:
1) Plan ahead and set goals for yourself.
2) Be prepared to work hard and spend time on your project.
3) Be patient and don't give up!
These are just a few tips to help you make your side hustle stand out. If you're passionate about what you're doing and you're willing to put in the work, you'll be more likely to succeed. Just remember to be creative, focus on your niche, and don't forget to provide an amazing customer experience. With these tips, you'll be well on your way to building a successful side hustle.
Want to make more money online, at home or need a side hustle?
Find loads of ways to make extra money at home on my blog, as well as my favourite side hustle in my matched betting blog!
To get started, you can make money online uk with these 60 ways I've tried and tested.
Follow these steps to make £1000 in one month at home.
Or, if you're short on time, try these methods to make money in one hour.
Love sharing great offers with friends? Make extra cash with these refer a friend schemes.
Want to save more money or get free money?
Check out my massive money-saving tips section and find some great deals on my voucher codes and how to get free money pages!
Check out my list of UK apps that turn receipts into cash and also this list of UK cashback sites to maximise your free cashback and savings.
Want to manage your finances better?
Here are loads of family finance tips and helpful debt articles.
Check out my massive money-saving tips section and find some great deals on my voucher codes and free money pages!