Kids bedroom ideas for small rooms
Posted on
If you have a really small bedroom in your home for a child, then you may be wondering how to decorate it to maximize the space, whilst still making it a really fun and unique room for your child. Most three-bed houses in the UK come with one small room which we usually call the 'box room' and in some cases, these rooms can barely fit a single bed in easily, so what is the solution for decorating and furnishing a kids bedroom if the room is really small? Read on for some amazing space-saving and fun decor ideas. I have gathered a list of small bedroom ideas for kids that will help you create a space for your child that is not only functional but also stylish and fun.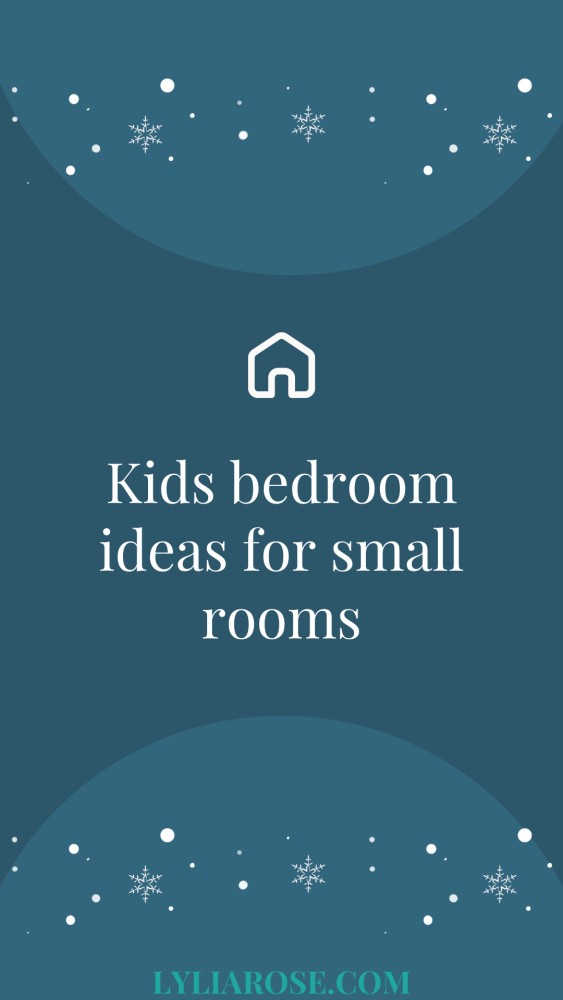 Choose a small single bed
Unfortunately in many box-sized rooms in UK houses, even a standard UK single bed can swamp the room. There is luckily a solution! In our small room, which is pretty much a large closet (that's what the old owners used it for), we have a 'small single' sized bed instead. These are 15cm narrower than a standard single and that extra 15cm of space in the room can make a huge difference. It makes the bed feel a part of the room rather than overtaking it. For a child, a small single size bed is absolutely fine. My nine-year-old daughter until recent times slept on this small single bed in our old home and it was perfect.
Another option is to have a custom bed made for a small room, particularly if the layout is awkward, but you may then struggle to find the right size mattress! There are many retailers online that sell small single mattresses and small single sheets. You can still use a single duvet and regular sized pillow with fun kids decor covers.
Opt for under bed storage
Choose a bed frame such as an affordable divan with built-in storage. Divan bedframes can often have two drawers on one side or one drawer at the end, which is built into the frame so blends in seamlessly with the bed. This type of bed frame is also great for preventing toys from getting lost under the bed or dust building up in an unused space in a kids room!
If your kid's bed frame doesn't have built-in storage then you can buy under bed drawers on their own. These are a great place to store your kid's toys and to keep their bedroom tidy and clutter-free.
You can even choose a mid-sleeper or high-sleeper which will help to free up all the space under the bed which can then be used for play or clothes storage!
Add a fun rug
Floor space may be limited when it comes to a small kid's bedroom, but you can still make it fun with a colourful kid-themed rug. Think a bold blue with a star print for an infant, or a colourful tie-dye pattern for a tweenager.
Go minimal or kid-sized with the wardrobe
Depending on the shape of the room, there are lots of alternative options nowadays when it comes to wardrobes that don't take up lots of space. The traditional two door wardrobe may overshadow a small box sized room, leaving little room for anything else. Instead, you could opt for a child's sized wardrobe which is much lower than a regular wardrobe, giving you space above the wardrobe to store books and toys. It also means your child will be able to reach their hanging clothes with ease!
Another option is a 'single' wardrobe or a 'skinny' wardrobe which are literally one doored wardrobes and very slim. These can slot nicely into a corner of a small bedroom taking up a lot less space than a regular-sized wardrobe and will prevent you from becoming overloaded with kids clothes as you'll be limited in the amount you can buy and store! Try creating a kids capsule wardrobe. Great if you want to stay uncluttered!
You could even skip the wardrobe altogether and opt for a chest of drawers to store clothes as these don't need to be very tall at all, making the room feel more spacious. Choose a wide set of drawers that is low down to give some play space on top of the drawers. Kids love a platform to play with their small world toys and LEGO.
Beautify the walls and use them for storage
Whilst you might not have much floor space in your child's bedroom to adorn with wonderful things, you can still make the most of the wall space to create a colourful and inspiring space. In a small room, you should ideally keep the wall colour scheme light to prevent the room from feeling any smaller than it already is, but you could still create a light coloured feature wall using patterned wallpaper. The idea is not to use anything too patterned or overbearing as it could intimidate the space.
Plain walls can be brightened up with some fun wall stickers for kids such as characters they love, height charts or even their name by ordering one of these amazing personalised wall stickers to go above their headboard or alongside their bed.
Wide, but skinny, shelves can create a place for them to showcase their most precious trinkets.
There are many options for 'spice rack' style bookshelves that will not protrude much into the room and give a unique way of storing books with covers facing forwards.
Be creative with hanging
Hooks on the back of the door can create space to hang bags, dressing gowns and towels, etc, but you could even add hooks on the wall, or an extra set lower down on the back of the door, for kids dress-up clothes to be hung.
Want to add plants in your kid's bedroom to help purify the air and bring nature indoors? Hanging plants are great in small spaces as they don't need to take up any floor or surface space.
There are even hanging storage solutions that can be used for kids toys to save space on the floor.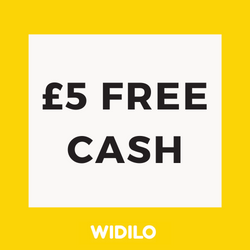 Small kids rooms give you a chance to be creative and inventive!
I hope these ideas for designing your kids bedroom when you have a small room to work with are helpful. There are many ways to make a space feel larger and to modernise a home, but there are also ways to utilise the space more efficiently whilst still creating a fun kids bedroom.
Looking for ways to save money on your home and garden purchases?
Check out my massive money-saving tips section and find some great deals on my voucher codes and free money pages!