How to treat your home-based business like a business!
Posted on
If you're running a home-based business, you may have some mixed feelings. On one hand, it's a lot of freedom to work on your own schedule and work exactly how you like, that's the great advantage of home based business. But it can also be hard to separate from your home and run it like a "real" business. Home-based businesses are real businesses and there are many ways in which they can be run just like a business that has official business premises.
For example, running a home-based business does not mean that you need less of the things that other businesses need. In fact, the only real difference is that you don't need to spend money on renting or purchasing a business address as everything is conducted from your own home! There are still a lot of the same business things that you do need and will need to learn how to manage.
Home-based businesses don't need to feel like they are missing out on the benefits of a traditional office. It is important to remember that while your business may be home-based, there are still some things you need to have in order to be successful.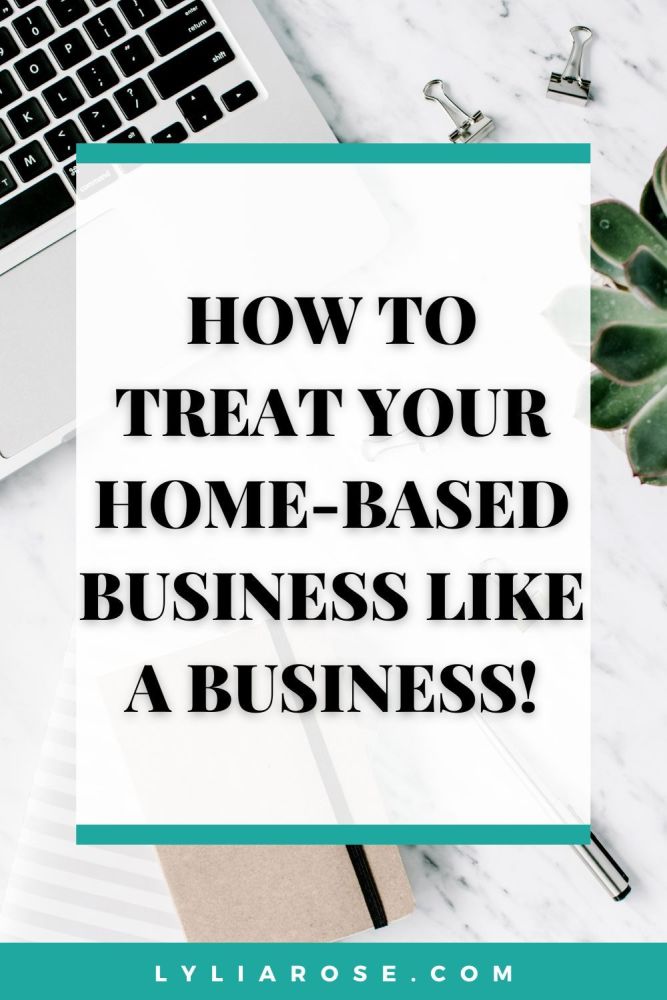 Is it a home-based business or a home-based hobby?
First of all, it's important to understand the difference between a business and a hobby. A business is something that generates income, while a hobby is something you do for fun. If your home based business is generating an income and you are putting the hours in, then it should be treated just like a "real" business. This means that you should start thinking about how to give yourself more time to work on your business by hiring help or outsourcing some tasks. It's also important to have some kind of plan in place so that you can grow your company while still working on it full-time.
Treating your home based business like a business is an important step in making it successful. It's important to maintain a professional appearance and to treat your home based business as if it were a real office. This will help you establish credibility in the market, which is key for any type of business. It will also help you avoid the "hobby" label that many businesses face when they're not taken seriously by clients or customers.
It's true that you don't need a physical office space to run a successful business. But, just because your business is home-based doesn't mean you don't need these things:
A creative and comfortable home office space for you to work in without distractions.

A comfortable desk such as this Flexispot standing desk, chair, and lighting will make it easier for you to focus on your work.

A printer and scanner if you need to print your documents or scan them into a computer file format when needed. Although, if possible, skip printing and go paperless as one way to create an eco-friendly home office.

A fast internet connection so that you can research information online quickly.

A backup power source or WiFi connection just in case the power goes out or your internet goes down. You may be able to create an internet hotspot with your mobile phone.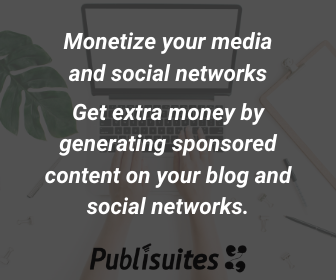 Just because your business is home-based, it doesn't mean you don't need these things…
You will also need to run your business and grow it just like any other business. Just because it's home-based it doesn't mean you can't expand and take on staff when you need to. You'll also need to market your business with a website and its own unique selling point, just like any other business. Let's explore in more detail some of the things your home-based business might require to stand a chance of growth and development.
Helpful employees
There are many benefits to working with a home based business. It provides flexibility, freedom, and autonomy. You can work from anywhere you want and at any time of day or night. You can enjoy the benefits of home life while still being able to earn an income.
However, there are also some downsides to working from home. One is that you're not able to tap into the resources provided by a traditional office environment like HR, IT support, or even just co-workers for brainstorming ideas and bouncing around new concepts. This is why it's important for your home based business to have a fantastic support network from remote employees, freelancers and the ability to outsource these tasks to those that provide these services so you can focus on what you do best - running your business!
Nobody is going to be able to run a successful business on their own, especially if you have more than a handful of customers. There is a lot to do when it comes to owning a successful business and every business owner is short on enough time, so eventually, you might find you need to get some more permanent help and hire some employees! Whilst you might not need staff to work in your home with you, nowadays you can hire remote workers as well as freelancers and virtual assistants. Rather than inviting them into your home, you can conduct their interviews over Zoom and offer the benefits of remote working, catching up daily over video, chat or email to stay in touch with those you employ and check on their progress.
You can also choose freelancers to perform one-off gigs for you via websites such as Fiverr or PeoplePerHour. There are lots of opportunities to hire help when you need it nowadays, even on a very limited basis or for one-off tasks. You don't have to handle everything by yourself as your business grows.
Even though they are not going to be working with you physically, you still need to make sure that anyone you hire is going to work hard and find successful ways of managing your remote team. You need people who are dedicated to helping you build this business, not people who view remote working as an extended break to do whatever they want all day.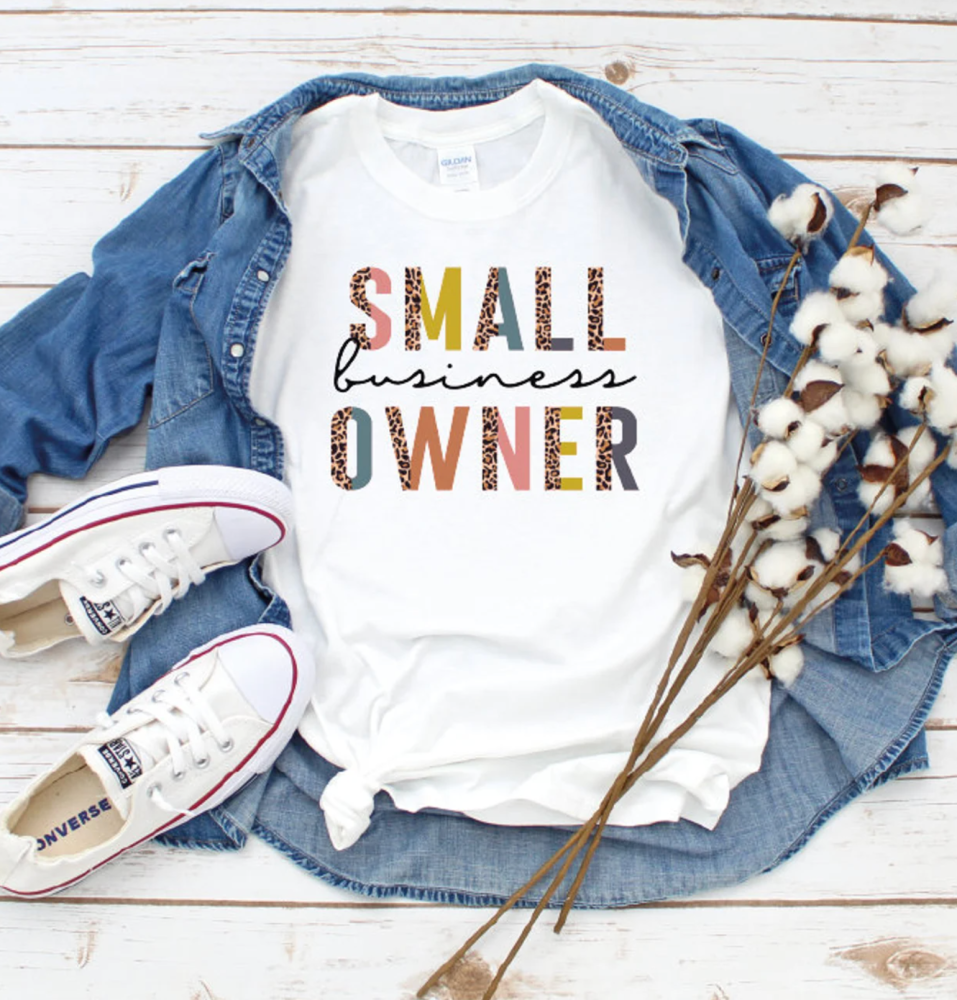 Business insurance
Business insurance is not just for large corporations. It's also necessary for any business, no matter how small or large it is or where it's located, even home-based businesses.
Insurance protects you from the financial consequences of an unexpected event that may cause your business to suffer. Without it, you could lose everything you have worked so hard to build up and be unable to provide for your family.
Having a policy will cover the cost of any damages that happen to your property and any liability claims that you may incur if you have clients visiting your home. Depending on your type of business you may also need product liability to cover any products you sell, or a similar type of cover to protect the services you offer.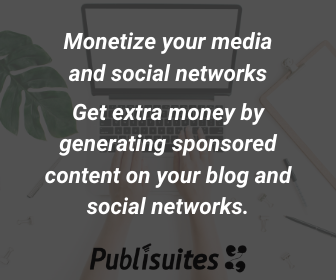 Fantastic suppliers
When you own a business, you're going to need supplies no matter what product or service you offer. The only exception here is if your business is strictly online and doesn't offer a physical product or service to people. If this is the case then this section isn't going to apply to you, so you can skip to the next one. However, if you do need suppliers, then you need to make sure that you are doing your research and finding the best available. This has got to be a supplier that is going to offer you exactly what you need for a good price.
We suggest that you read the reviews of every single supplier that you look at. The reason for this is that you want to ensure that they are reliable. The last thing that you need for your business is someone who is unreliable, as this is just going to cause you problems. We know that you don't want to let your customers down, which means that you can't have people letting you down in the chain. Whether you need packaging at short notice or more products, you need to know lead times you can trust. Or if you are using a delivery service or courier, you need to know they will collect from you on time and deliver to your customers as promised.
A good supplier will ensure you quality, consistency and reliability. There are many suppliers out there but not all of them offer the same level of service. A fantastic supplier will be able to provide you with what you need at the right time, at a competitive price and most importantly, within your budget.
The best suppliers will also have a network of other suppliers that they work with on an ongoing basis. This means that if they don't have what you need in stock or if it's too expensive for your budget, they may be able to find it for you elsewhere.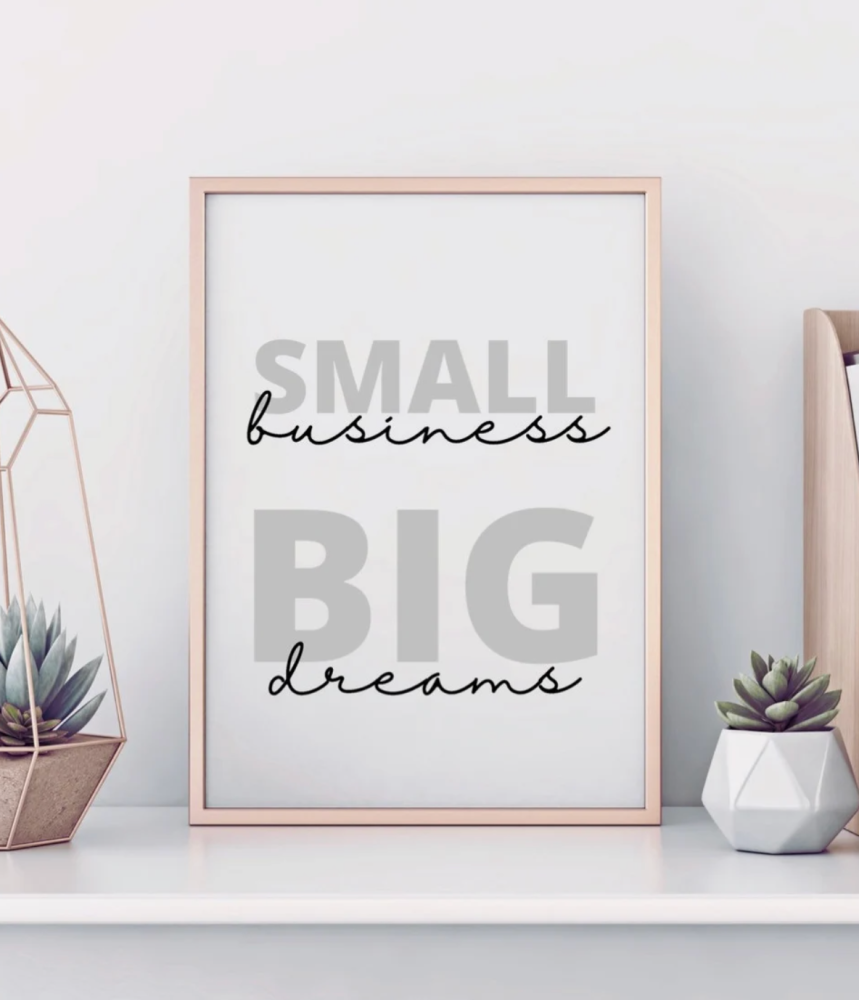 Small business big dreams print
Stellar marketing
Marketing is the key to any successful business, and it's especially true for those that are home based. Too many business owners think that marketing is not important. It's true that word of mouth can be extremely helpful when it comes to attracting more people to your business. A lot of people will always choose the recommendation of someone that they know and trust, over that of something that they read on the internet. However, having said this, it's also true that marketing is how you attract people to your business in the first place. You can't just choose not to market your business because it's going to cost you money as this is a quick way to let your business drown, especially nowadays when the options are plentiful for similar businesses so you need to stand out.
There are some cheaper ways to market your business anyway, and as your business grows you can expand this. For example, using social media is a fantastic option. You can post on here as much as you want, enticing people with your pictures, words and videos depending on which platform you are using. At the very least, we recommend that you are on all of the main platforms to get a good foundation set. Whilst you can choose to pay for ads on social media sites once you have a marketing budget, you can start off by posting for free and building an audience without spending a penny!
Your marketing strategy should be one of the first things you think about when starting your business. It can be a huge determining factor in how successful you are. It's important to have a plan in place before launching your business so that you know what to do and when, or at least begin to plan this early in your home-based business days. A marketing plan is a road map to success for your business. It helps you to understand what marketing channels you should be using and how much time and money should be invested in each area.
The benefits of having a well-thought out marketing plan include:
Knowing where your business stands in terms of competition and opportunities

Understanding the customer's journey

Knowing what type of content will work best for your company

Setting goals for yourself and your team
There are many reasons why your home based business needs a stellar marketing plan. If you don't have one, then it is highly likely that you are not getting the kind of results that you deserve. It might even be the case that you decide to hire a professional marketing team to help you get this sorted. If your marketing is a mess, it might be your best bet.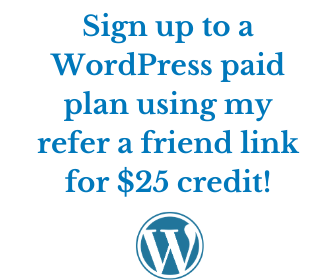 Expert help
Something else that we think is important to mention again, in its own right, is the fact that you are going to need expert help at some point or another. We mentioned this a little above when it came to marketing and also hiring freelancers to complete gigs and the like, but this is not the only place where your business will benefit from expert advice and support. An example of this would be the fact that you want to establish a contract with a reputable IT support company so that they can provide you with the service you need as soon as you need it!
We know what you're likely thinking, and this is that you are a small, home-based business, so why would you need IT support? The answer is because if something in your IT fails or goes down, it can take ages for someone to be available to fix it, unless you have a team ready.
It's also important to look at accounting here. You might do the accounts right now, but how long can you keep this going? It's a lot for one person to take on, and as the demand for your business grows, you're likely going to find that you are letting things slip through the cracks by accident. Sure, you can learn a lot about managing your business finances online, but hiring an accountant can be a smart move and one less task for you to worry about as a busy business owner.
If you're not great at web design or managing your own successful business website, then a web designer can be an invaluable member of your home business team. They are responsible for making sure that your website is up to date and looks professional. They also need to make sure that the site has all of the features that it needs in order to be successful. Web designers come in many different varieties, but they all have one thing in common: they know how to design a website. This means they can create everything from logos and banners, to banners and buttons, as well as the entire layout of a website.
A home-based business can't afford to make mistakes. It needs to be on top of its game at all times and that means being able to hire the right people for the job. The problem is that if your business is not in a position to hire an IT expert, accountant or web designer, it will have a hard time succeeding. You need these professionals on board in order for your business to take off successfully. This is also where networking with others in your industry is helpful. As soon as you have an issue in your small business that needs helo from an expert, you can reach out to others in your niche with whom you network to get recommendations of experts to hire.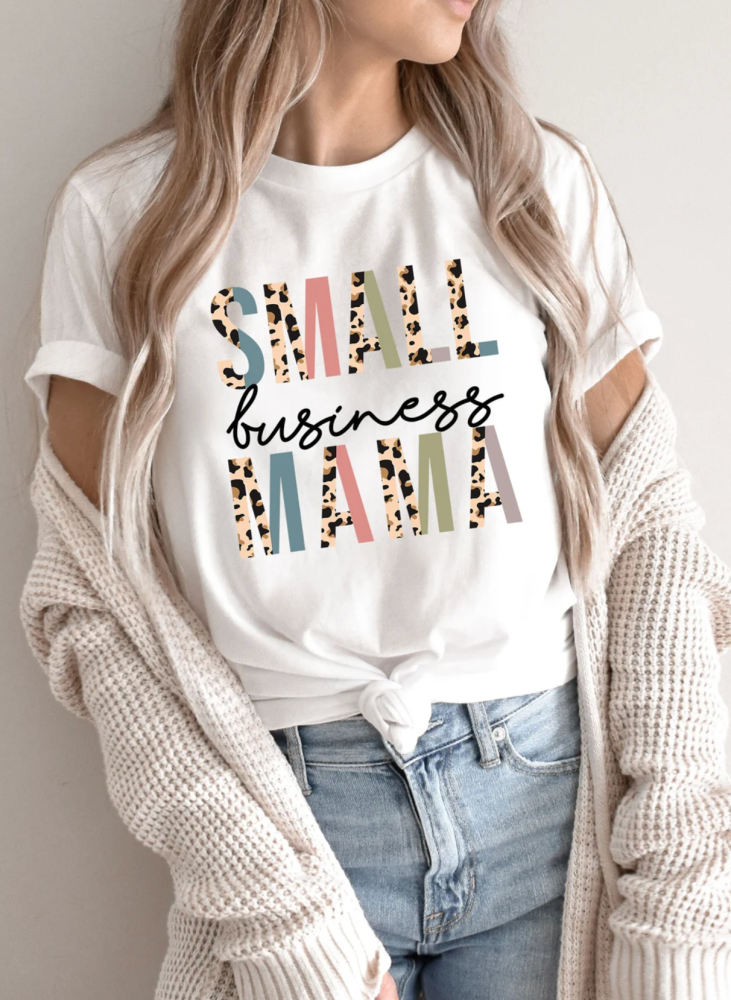 A fabulous website
Now we've mentioned a web designer, it's time to talk about your business website. In this day and age it's pretty much a must for your business to be visible online!
Your website is likely going to be one of the first impressions that people get of your business, which means that it's got to be as good as it can possibly be. There are too many sites out there right now that are cookie cutter, meaning that they are the same as all of the others in the way that they look. You might not think that this is going to be a bad thing, but it really is. It means that there is no way to differentiate between your business site and another one. If a user can't spot many differences, yours is not going to be memorable which is what you need it to be.
A great website has to be easy to navigate, fast, responsive and user-friendly. The design should be simple and attractive and it has to have all the information that your target audience needs. It's a place where you can build your brand, sell your products and services, and reach potential customers.
Ideally, you need a professional custom website design to entice the largest number of people. A professional will know how to design a website that appeals to people, they will know how to make the user experience the best it possibly can be, and how to design the site so that people don't have to navigate like a maze to find what they want. All of these are important, and without them your business might not make it.
If you're starting an ecommerce store then we recommend trying a company called Create. They offer a one month free trial so you can use their website builder to create a site to trial their platform. If you decide to continue with Create, then check out my Create.net discount code for 10% off.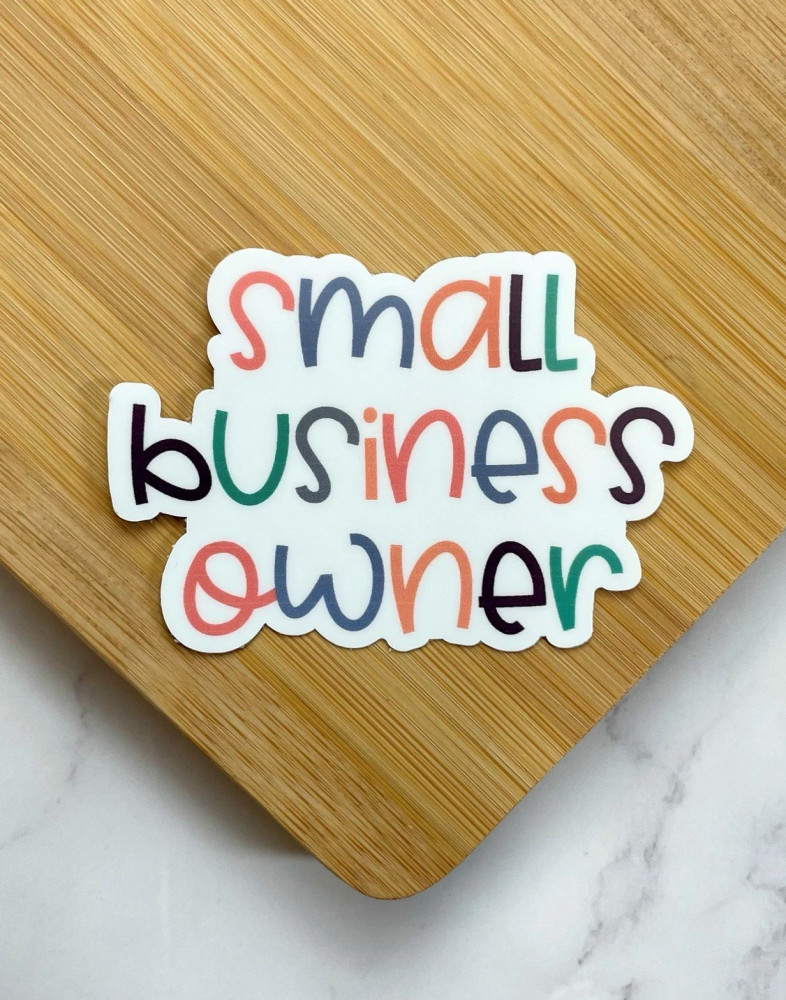 A USP
What makes your business the best? Why should people choose you over everyone else on the market? What can you offer that nobody else can?
The answer to these questions will help you to find your unique selling point, or your USP as it's known. This is most likely the thing that is going to seal the deal, showing users why you are the one that deserves their custom, rather than your competition. Show them that you might be small, but that doesn't mean you aren't just as good as your competition, you're better.
You need a USP to market your business effectively, and it should be a key component of your company's marketing strategy. A USP can be anything that sets you apart from your competitors, whether it's quality service, price, location, or customer service. A strong USP will help bring in new customers and keep existing customers coming back for more. USPs are important for any business - not just home-based businesses - because they help customers remember and identify with your brand. They also keep customers coming back to buy from you again and again, which means more sales for your business!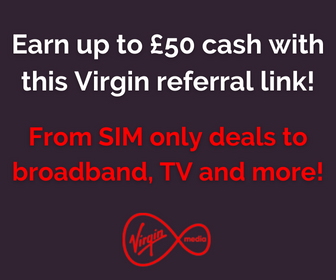 Final word
If you're still treating your home based business like a hobby, it's time to stop. Home based businesses are for those who want to make an impact and earn an income on their own terms. The decision to start a home-based business is not one to be taken lightly. The above tips will help you treat your home-based business like a business with real responsibilities. There are so many things to do when you start a home business, hopefully by hiring some outside help, having tech support on standby and ensuring you have a marketing place in place, you will be able to successfully grow your business.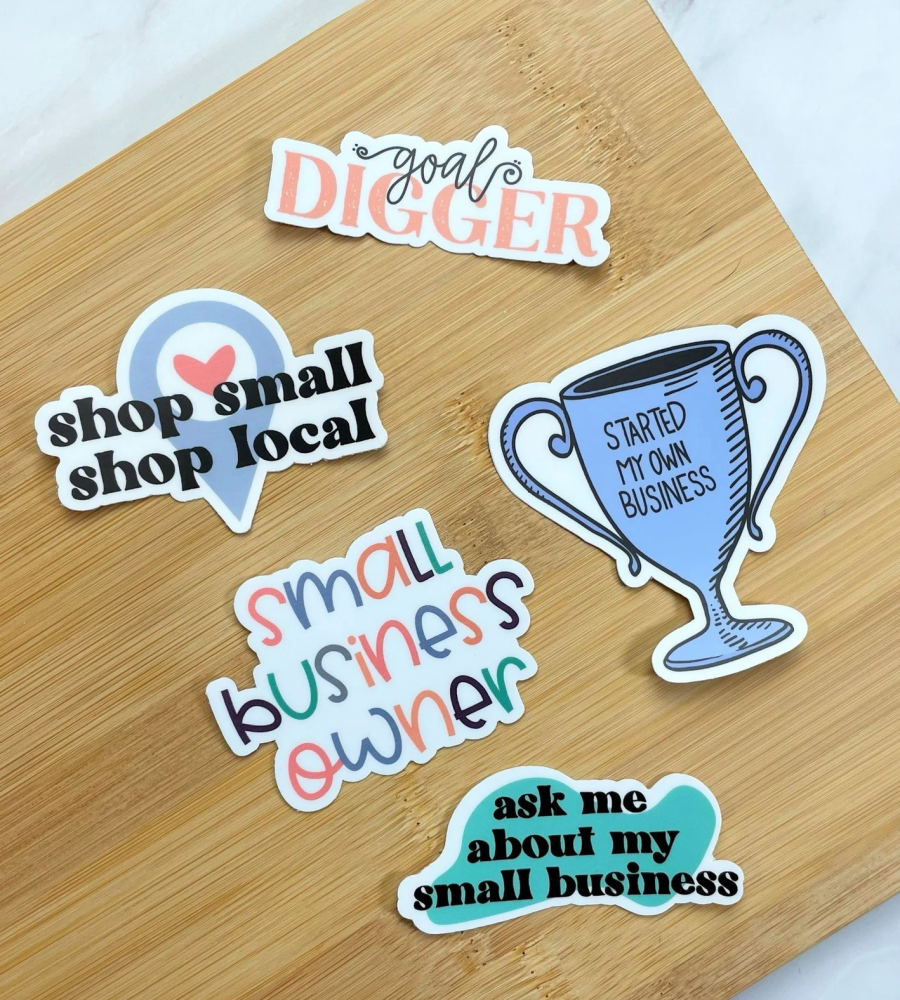 Small business owner sticker pack
Want to make more money online, at home or need a side hustle?
Find loads of ways to make extra money at home on my blog, as well as my favourite side hustle in my matched betting blog!
To get started, you can make money online uk with these 60 ways I've tried and tested.
Follow these steps to make £1000 in one month at home.
Or, if you're short on time, try these methods to make money in one hour.
Love sharing great offers with friends? Make extra cash with these refer a friend schemes.