How to create a budget friendly home office
Posted on
Throughout 2020, more people have worked from home than ever before.
With many workplaces still closed due to the COVID-19 pandemic, it might be the perfect time to create your own home office. When you have a quiet and comfortable place to operate from, you'll find your productivity and efficiency levels naturally increase.
To enhance your remote working strategy, take a look at these handy tips and start creating your budget-friendly home office now: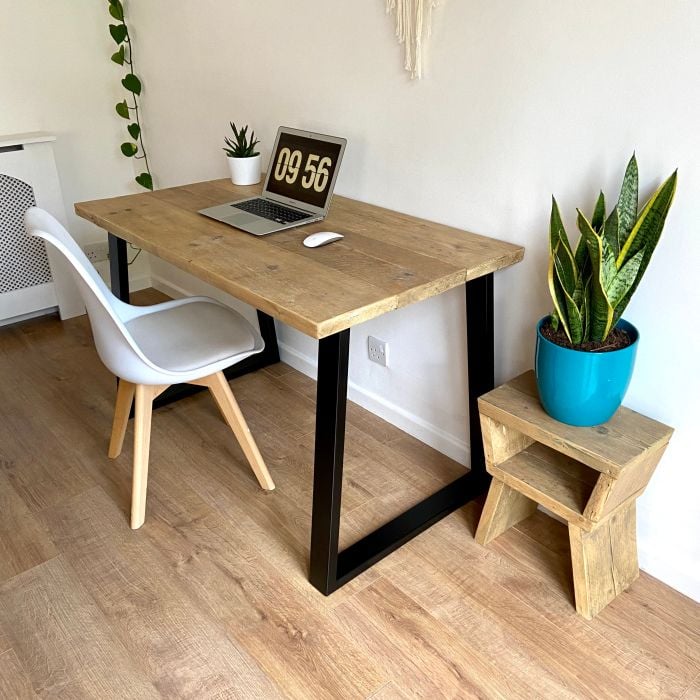 1. Choose the right desk
If you're going to invest the majority of your budget on one or two purchases, make it your home office desk and chair. You don't have to spend a fortune on office furniture, but it's important to have a supportive chair and a desk at the right height.
Buying used office furniture from companies, wholesalers and on sale can be a great way to make your budget stretch a little further.
2. Install good lighting
You'll want good lighting in your home office as it can help to prevent eye strain and subsequent symptoms. LED spots can be a great option if you want to combine bright lights with stylish décor.
At Any Lamp, you can find a variety of professional, budget-friendly lighting options for any home office environment. With same-day shipping, you could be putting the finishing touches on your new workspace sooner than you think!
3. Guarantee connectivity
Before you begin decorating your new home office, double-check that you'll have good Wi-Fi signal in your chosen space. If not, you can boost the signal with a Wi-Fi amplifier or upgrade to a faster connection.
Wi-Fi amplifiers can be purchased relatively cheaply and deals for new customers can make signing up with a new internet provider cheaper than you think.
4. Borrow your work equipment
Providing you have your employer's permission, it may be possible to borrow equipment from your workplace. Whether you need access to a printer or an ergonomic office chair, many companies are making these products available to staff who are working from home.
Before you make any purchases, talk to your employer about what schemes they have available.
5. Upcycle what you have
Not everything in your home office has to be brand-new. In fact, you might be able to set up a workspace at home without any expenditure at all, depending on what you have lying around.
Repurposing an existing desk, upgrading a workstation and switching blinds from one room to another can be a simple way to create a productive office.
Setting up your home workspace
As well as lending staff work equipment, some employers are also making funds available for employees to install home offices.
Employers still have health and safety responsibilities, even when you're working from home, so they may have a legal duty to provide you with the furniture and equipment you need. If so, this can be a great way to get the financial support you need when you're transitioning to homeworking.
While many businesses implemented remote working in a hurry, they're now looking at ways to make homeworking permanent. By talking to your employer now, you can ensure that you're able to access the resources you need to create a user and budget friendly home office.
More office related blog posts
The benefits of co-working spaces for professional bloggers and home business owners
Is your home business missing an excellent home office?
How innovative office design can improve health
How to create a healthy home office
Your office space affects your work more than you think
5 ways to make your office space more eco-friendly
More work from home blog posts
How to manage your time effectively when working from home
The pros and cons of working from home
Why working from home is better than working in an office
Work-life balance tips for work at home mums & dads
How to survive the half term when you work from home
5 ways to create the best working environment from home
Is your home really the right location for your business?
5 top websites for finding remote jobs
Remote working: your flexible working rights for a better work-life balance
How to get the cheapest broadband deals