Money Making Mums Blogger Interview: Michelle from Shell Louise
Posted on
Every Friday I invite other bloggers and money making mums to share the ways busy parents can make money from home. These are real life people making a living from home who can share their experience with us and inspire us.
I love making money from home. As a busy mum to two young children, working from home for myself provides me with the flexibility I need to care for my children and avoid high full time childcare costs. It also means I get to do what I love. I'm an advocate of earning money online and from apps. I'm always looking for new ways to make more income from home and hope to be inspired by the many people in this interview series.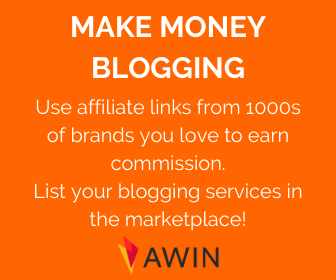 Enjoy.
Welcome, tell me a little about who you are, where you're from and introduce your blog.
My name is Michelle but everyone calls me Shell which is why my blog is called
Shell Louise
. I couldn't think of anything else and now wish I had thought about it more and picked something better! I'm originally from Belper in Derbyshire but moved to Lincoln when I met my husband, online, back in 2003.
Tell me, how do you make money from home?
I host sponsored posts on my blog.
What makes it suitable for mums?
Work fits in around the needs of the family.
What are three negatives?
Not guaranteed a fixed monthly income. Some months are excellent, others not so much!
People know you work from home so think it's ok to pop in for a cuppa and chat whenever they want.
Sometimes I can't get everything done while the children are at school/college and I have to work while they're here. It's hard to concentrate when they're all home.
If you could only pick one, working from home or going to an employed job for the rest of your life, which would you pick?
Working from home.
People say they find it hard to be productive working alone at home. What keeps you motivated?
I have a page-a-day diary that I write everything in that needs doing each day. Once it's done I cross it off. My working day doesn't end until all items are crossed off.
Do you have a favourite quote to keep you inspired?
Not really, I don't do quotes
What words of wisdom can you share with mums looking to make their own income from home?
It can be scary to start out but in my opinion, it's well worth it.
Thank you so much for taking part in my interview series!
Are you a blogger? Would you like to take part?
Find a contact form in my top menu or email [email protected] if you'd like to propose a suitable guest post.
If you want to answer the interview, fill out the questions on the form by clicking here.
Not a mum? No worries! This guest series is all about inspiring parents to earn their own income and realising they have more than two choices of going out to an employed job or being a stay at home parent.
Of course if you choose to do either of those options that's absolutely fine, no judgement here, but lots of mums, like me, didn't realise there was another way to make money by the many self-employed options available nowadays. If you earn from home, parent or not, and it's suitable for parents then you can take part.
Check out the rest of the series here: Money Making Mums