Money Making Mums Blogger Interview: Nina from Desa Life
Posted on
Every Friday I invite other bloggers and money making mums to share the ways busy parents can make money from home. These are real life people making a living from home who can share their experience with us and inspire us. If you'd like to feature in this series with a guest post of a relevant topic or you'd like to take part in the interview, please do get in touch or find the interview questions by clicking here.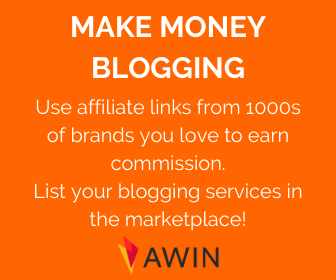 I love making money from home. As a busy mum to two young children, working from home for myself provides me with the flexibility I need to care for my children and avoid high full time childcare costs. It also means I get to do what I love. I'm an advocate of earning money online and from apps. I'm always looking for new ways to make more income from home and hope to be inspired by the many people in this interview series.
Enjoy.
Welcome, tell me a little about who you are, where you're from and introduce your blog.
Hi, my name is Nina. I'm the person behind Desa Life. I'm a mum to 2 kids (a 5 year old girl and a 6 year old boy), and I write a lifestyle blog which talks about fashion, beauty and other things women might be interested in.
Tell me, how do you make money from home?
I've only been blogging for a while, and that aspect of it is more to do with giving the brand a human touch. Desa Life also has a 'shop' section, of things I love that I've curated. I also work together with creative parents to feature their products on my website.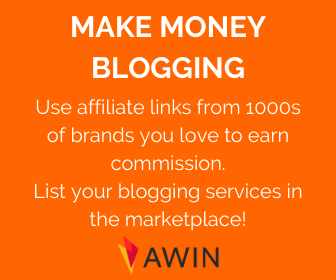 What makes it suitable for mums?
When I became a mum, looking after my children took over my whole being, and it felt like I lost myself a bit. Starting Desa Life was something that I did for me. It gave me a sense of purpose other than being a mum. I think it's so important for mums to do something for themselves, if it makes them happier in the long run.
What are three benefits of working at home?
Working from home means that I can do all my work around childcare. Before starting Desa Life, I did a maternity cover in an office environment and it was horrible when one of my kids got ill, or if I had to work late as we haven't got any family support to help. I also really like it that I've found something to do that I'm passionate about and I don't need anyone to approve what I put on my website. I work with people that I get along with, and that's fun. Specifically with my website, it's great to support other parents by selling the things they make.
What are three negatives?
Working around the kids may also mean working late into the night to get things done... if there even is such a thing. What am I saying, there is always something else that needs doing. As you work for yourself, you feel the pressure to show that what you are doing is worth the time, effort and money. It also means no bonuses, no holidays, no pay rise and no pat on the back from other people. You need to be self motivated, confident and happy in your own skin to keep it going.
If you could only pick one, working from home or going to an employed job for the rest of your life, which would you pick?
Working from home (with the income stability of having an employed job?) :-)
People say they find it hard to be productive working alone at home. What keeps you motivated?
I know exactly what you mean as I'm really bad at procrastinating! I've found having a check list helps. Ticking things off gets all my priorities done and there's also a sense of accomplishment when I complete it.
Do you have a favourite quote to keep you inspired?
I've got a whole section on Pinterest for inspirational quotes to keep me going.... but one of my favourites which I feel applies to every aspect of life is "Every day is new day." If you don't have a good day or things go wrong one day, let it all go when you go to bed and start a clean slate the next day.
What words of wisdom can you share with mums looking to make their own income from home?
It might not be an easy process and you may not be an overnight success, but don't give up. We're mums..... we've got this.
Thank you so much for taking part in my interview series!
Are you a blogger? Would you like to take part?
If you want to answer the interview, fill out the questions on the form by clicking here.
Not a mum? No worries! This guest series is all about inspiring parents to earn their own income and realising they have more than two choices of going out to an employed job or being a stay at home parent.
Of course if you choose to do either of those options that's absolutely fine, no judgement here, but lots of mums, like me, didn't realise there was another way to make money by the many self-employed options available nowadays. If you earn from home, parent or not, and it's suitable for parents then you can take part.
Check out the rest of the series here: Money Making Mums
Helpful articles if you want to monetise your blog
Make money from your blog with Awin affiliate marketing
Make money from your blog without Google ads
4 ways to find paid blog opportunities

How to improve your domain authority (DA)
Make money blogging with Get Blogged (even as a new blogger)
Make money blogging with Considerable Influence

Make money blogging with Press Loft
Make money blogging with Bloggers Required
6 secrets to make more money from your blog

6 handy tax tips for bloggers
All make money blogging blog posts

How I drive traffic to my blog
10 ways to make money blogging
Everything you need to stay organised and productive as a professional blogger
Is it really possible to make money blogging?
5 reasons to use Awin as a blogger
What is Awin?
Make money blogging with Encatena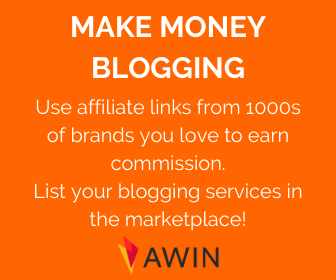 More blogging advice
Loads of blogging tips
5 tips to overcome writer's block when blogging
Where to find free stock photos for blogs
Make Pinterest marketing a breeze with a free month trial of Tailwind app
Bloggers share the blogging advice you should ignore
Bloggers share their best photography tips
Bloggers share their favourite blogging quotes and mottos