Money making blogger interview with Or Goren from Cord Busters
Posted on
Welcome to my BRAND NEW Money Making Blogger interview series where I will interview bloggers who are making money from their blogs!
A new post every Monday at 12pm from a money making blogger sharing their experience and advice.
I've been a full time blogger officially since May 2017. For one year before this I made a part time wage from my blog and worked a part time job. I started blogging in April 2013 and never even realised I could make a real living from my blog and thought it was just a hobby. So for the first three years I didn't make any money from my blog.
Before properly monetizing my blog I did have a few opportunities land in my inbox which I politely declined as I wasn't really sure what they were. Then I stumbled upon some blogger income reports and realised there was some real money to be made. I've never looked back and I started collaborating with brands and putting a value on my time and worth, instead of accepting unpaid collaborations. I now make a full time living from my blog and I want you to realise you can do this too, if you want to.
I get to write every day and make money by doing what I love. It's amazing and still amazes me each day, even two years into making money from my website. It's not without a lot of hard work though, so don't be fooled into thinking you simply set up a website and voila, income starts rolling in. If only! I work 30-40 hours per week currently and my blog is my life!
In this series I am going to interview other bloggers who also make money from their blogs to hopefully inspire people to start a blog if they wish or to make that leap to monetizing content. I also find it so interesting to learn what other bloggers are up to and even us full time bloggers can learn from each other and inspire one another.
Hello, please introduce yourself and your money making blog.
I'm Or Goren and I run Cord Busters, a blog for TV cord cutters and people who want to save money on their TV and entertainment costs.
How long have you been blogging for?
Cord Busters has been around for around 18 months, but I've been blogging on and off for almost 20 years (though when I started I don't think it was called blogging yet - it was just "writing on the internet"...)
When did you begin to monetize?
Right from the start - of course, Cord Busters didn't MAKE any money in its early days, but the monetization was there.
What sort of income do you make from your blog each month? Pocket money, part time, full time or feel free to share the figure.
It's getting close to part time, though there's still a lot of room for improvement.
What steps did you take in the beginning to monetize your blog?
Unlike some of my other blogs/websites throughout the years, this time I made sure to plan the monetization from the very beginning. That's not to say EVERY post had to have a "money angle", but it was always part of the plan. So other than basic ads (such as AdSense), I checked what affiliate options were out there for my blog's topic, and registered with them even before the blog was up.
How do you make money from your blog?
Mostly with affiliate offers, by writing reviews or guides that include links to those affiliates. But I always try and make sure the articles have the reader in mind first - and the affiliate offer second. So, for example, I won't write a positive review about a device/service I don't like, even if the money they offer is good.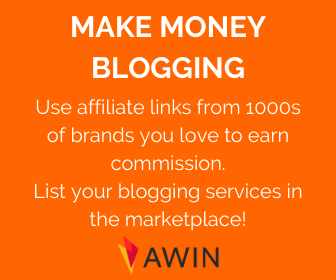 Has it been an easy process?
It's an ongoing process - when you start, there's hardly any traffic, and even when the traffic grows, it takes time for the money to start rolling in. And then, there are still A LOT of ups and downs, sometimes for reasons you can't even understand, and you have to keep testing and changing things.
What are the top three ways you make money from your blog?
Affiliate links and display ads.
What is your favourite way to make money from your blog?
By writing guides and How-Tos that have affiliate links in them. I like writing reviews as well, but guides always feel so useful to the reader - I genuinely feel like I'm helping the people who are going to read and use those guides (and indeed I get warm responses by email) - so being able to also make money with those guides is a good feeling.
How much do you really work on your blog? Be honest.
It changes a lot and depends on my other projects - there are weeks in which I'll spend 30 hours writing articles for Cord Busters, and then weeks where I only do some maintenance for a couple of hours.
What are your aims for your blog in the future?
Because it's a very niched-down blog with a very specific topic, I want to grow it as much as I can, content and traffic-wise, and then perhaps open another one.
If someone is totally new to blogging, what would you advise they concentrate on to help make their blog a money making success?
Plan how you're going to make money with your blog from the very beginning - don't expect to earn right from the start, of course, but make sure there's money "available" in the field you're writing in. It can be very discouraging to have a rather successful blog, only to find out later it's almost impossible to monetise that blog properly - and that has happened to me in the past.
Are there any drawbacks to running a money making blog?
It's a constant struggle, and much of the things that can happen are not under your control. Suddenly Facebook change their algorithm, your Google rankings tank for no apparent reason, or one of your big affiliates shuts down. And when there's money involved, and your livelihood depends on it - these changes can be very stressful.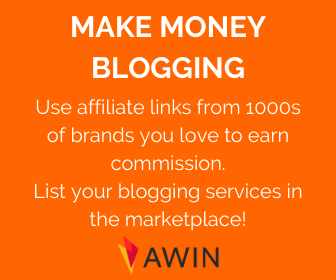 What's the best thing about blogging for an income?
I get to do what I like - write and help/entertain people with my writing.
Would you blog even if you couldn't make money doing it?
Yes, but would have to devote less time to it.
Do you think blogging is here to stay?
Definitely, though it might take additional forms and formats, some of which are already here - vlogging, micro-blogging on social media sites, etc'.
Thank you so much for taking part in my Money Making Blogger interview series and best of luck with your blog!
Helpful articles if you want to monetise your blog:
Make money from your blog with Awin affiliate marketing
Make money from your blog without Google ads
4 ways to find paid blog opportunities
How I save hours every week scheduling tweets with Social Oomph
How to improve your domain authority (DA)
The 5 ways I made £30000 money from home in 2017/2018
5 tried and tested ways to make money as a UK stay at home mum
Do you make money from your blog? Would you like to take part? Click here for the interview questions