Money making blogger interview with Andy of Workshopshed
Posted on
Welcome to my Money Making Blogger interview series where I interview bloggers who are making money from their blogs!
Hello, please introduce yourself and tell us all about your money making blog.
Hi, I'm Andy and I enjoy making and mending in a shed at the bottom of the garden. I started blogging at www.workshopshed.com just to keep notes on my projects and after a while the blog took on a life of its own. I now include interviews, other people's projects and even news for makers, tinkers and inventors.
How long have you been blogging for and when did you begin to monetize?
Workshopshed blog is 10 years old this year. I've always had some kind of advert running on the site to help pay for costs but this has always been a trickle. It was not till 2012 that I had my first sponsored post.
What's your monthly blog income like? (Pocket money, part time, full time or the figure)
The blog income pays for the hosting and domains. There's some left over for new tools and things like photos and fonts for the blogs and projects. It's still in the pocket money range but it means that I can take on some more exciting projects without having to worry about paying the bills for the blog.
How exactly do you make money from your blog and tell us more about your favourite method?
The main money comes from writing for magazines about projects made in the Workshopshed. This is a parallel activity to the blogging but often has some useful spinoffs for blog posts. The next is sponsored guest posts. Most of these are written by the guest but I have been known to ghost write for those who are not so experienced. Some sponsors also go for an interview approach which I think is a good way to get the public seeing the people behind the business. I've also had one sponsor who allowed me to go totally free range on their topic of future transport. I had great fun with that one. I also do affiliate links to relevant books as well as my own book. This does not bring in much money but it is a steady trickle. I have tried various advertising tools but never had much luck with those.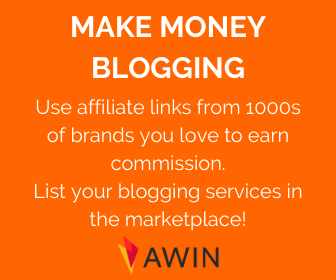 Were there any steps you took in the early days to prep your blog for making money?
My main thing was getting a site review done by a more experience blogger. They gave advise on layout, content and navigation. This was to give a better overall experience for the readers which I think is the key thing for attracting sponsors and advertisers.
Has it been an easy process to make money from your blog? Why?
Blogging is not an easy way to make money. But it can be quite flexible, for example I'll often answer emails and review content on my daily commute across London on the underground. I typically don't have to chase sponsors, they come to me but I have signed up to a few sites that look for bloggers to match their sponsors.
How many hours per week do you work on your blog? Has this changed over time?
Just blogging is around 3 hours a week, the projects require a lot more time. I do have times when it is busier, for example coming up to the holidays I like to schedule several posts ahead. The effort has stayed fairly constant with the exception of a few years back when I ported from Blogger to WordPress and did a big redesign/rebuild myself.
What are your aims for your blog in the future?
I did some mini-series on other Makers the other year and would like repeat that. I have done the research, I just need to do the writing. I'd also like to expand into video but there is a bit of preparation such as tidying the workshop and getting a suitable camera. I've also another book in the works.
If someone is totally new to blogging, what should they concentrate on most to make money?
I think quality content is the best approach for any new blogger. And one way to get better at blogging is to blog often.
What are the drawbacks to running a money making blog?
The main drawback is having to deal with dodgy sponsorship enquiries. "I'd like the moon on a stick in return for a packet of sweets and a plastic toy"
What inspires you to blog and what is the best thing about blogging?
My inspiration comes from many places but mostly the projects I've created. Often I'll see a piece of sculpture in a building or on the road and that will inspire me to look up the artist or technique and write about it. The best thing is when people "get it". I'd written a post about how to deal with failure and my own sister passed that on to one of her junior colleagues who was having a hard time. It's a great feeling that your blog post might have helped someone else.
Would you still blog even if you couldn't make money doing it and why?
Definitely. For me the money is just a means to an end. It allows me to do more interesting and exiting projects. I do like dealing with some of the sponsors as often they have the same interests as myself such as metal working or DIY.
Do you think blogging is here to stay and why?
As mentioned, I do hope to expand out to video but that's not a replacement for the blog but an addition. I think that many people find written text a better way to digest information compared to audio, pictures or video. For example you could read a blog on the bus and not have to worry about a shaky connection or noise from your fellow passengers. Also reading can be done at your pace, not the pace determined by the presenter. So you can take as long or short over reading a blog as you want which gives it a massive advantage over other media types.
Thank you so much for taking part in my Money Making Blogger interview series and best of luck with your blog!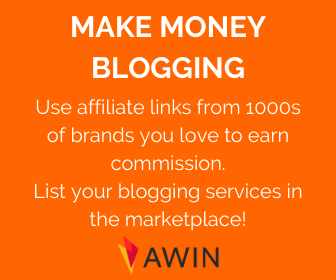 Introduction to my money making bloggers interview series
If you're wondering is it possible to make money blogging? Then yes, it really is possible to earn a living as a blogger!
It's what me and many others are able to call our full-time income, but many people don't understand how it is possible, so this interview series will show exactly how bloggers are making an online income from a blog.
There are lots of different ways to monetize a blog and they will all be revealed in this series.
I share lots of tips on how I make money blogging in my Make Money Blogging section, but it's also great to learn from other bloggers too. One thing I love about the blogging community is how friendly and open it is. There's room for everyone and we all like to help each other grow and learn from one another.
Learn how bloggers make money
Learn how my interviewees make money from blogging and the steps they took to monetize their blog. I hope you feel inspired and learn something new from this series.
Learn how many hours they spend on their blogs per week, what sort of income this provides and if there are any cons to blogging for an income.
I've been a full-time blogger since January 2017 and I started blogging in April 2013. It still amazes me that I can make money from home as a blogger.
BUT, it's not without a lot of hard work, so don't be fooled into thinking you simply set up a website and voila, income starts rolling in. If only! I've work more hours per week than I did in any full-time employed job - my blog is my life!
I'm hoping it won't always be that way and there are lots of passive ways to make an income from blogging, but you have to set up the foundation first which can take lots of hard work and patience.
In this series I am going to interview other bloggers who also make money from their blogs to hopefully inspire people to start a blog if they wish or to make that leap to monetizing content. I also find it so interesting to learn what other bloggers are up to. Even us full-time bloggers can learn from each other and inspire one another.
Read all the money making blogger interviews here!
Make money blogging tips and advice
List of websites to find paid blogging opportunities for your blog
Make money from your blog with Awin affiliate marketing

4 ways to find paid blog opportunities

Make money from your blog without ads
How to improve your DA (domain authority)
6 secrets to make more money from your blog

10 ways to make money blogging
Everything you need to stay organised and productive as a professional blogger
Is it really possible to make money blogging?
5 reasons to use Awin as a blogger
Get Blogged pay-outs are rising for bloggers