Income report - how much money I made from home in April 2019
Posted on
This is my monthly income report series where I share how much money I make from home. The income I share is from blogging, various online side hustles, money-making smart phone apps, website testing, online selling and I also include cashback.
I also share what I've managed to get cash back on and the items I have sold online.
To read the in-depth reason behind why I share my income reports start with the blog post why I publish income reports
Another great read is how I made £32000 from home in 2018/2019
Thanks for following my journey. Enjoy :)
My April 2019 home earnings breakdown
Please note, this blog post shares my total turnover for the month, before tax deductions and expenses. My expenses differ each month as some are annual or quarterly payments, however my average monthly business expenses, tax savings, national insurance and so on are usually around £830. Deduct this from the total for an idea of my take-home pay.
From smallest to largest: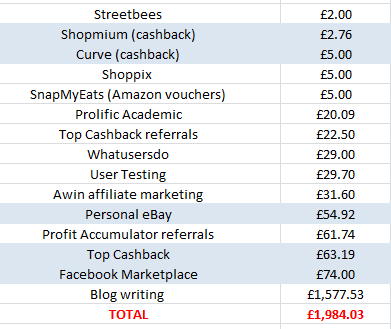 Streetbees £2.00
To be honest, I rarely check this app now. When I first got it I checked every day. But every now and then I do have a peek. There are sometimes some paid short surveys that pay £1 to £3 for a few moments of your time. There used to be a lot more when I first got the app, but there seems to be less now. It's still worth having and turning on notifications so you don't miss any questions if you do have a spare moment.
Read more - Get paid doing simple tasks from your phone with Streetbees
Shopmium £2.76
Simply buy any of the featured items from a supermarket and then upload your receipt to get cash back. Sign up with my Shopmium referral link and you'll get a freebie!
Read more - How to save money at the supermarket with Shopmium
Curve £5.00
Curve is a Mastercard that is linked to all your other cards. It basically saves you the hassle of carrying a bunch of cards around with you. You simply carry the Curve card and choose which of your cards you want to pay with using their app. It doesn't cost anything. You get cashback at your three chosen retailers for the first three months and then £5 cashback for you/your friend every time you refer anyone.
Get £5 free cash if you sign up to Curve with code FL2KH or click https://www.curve.com/join/#FL2KH to sign up and get your free £5 cash! (Cashback is applied after you've used the Curve card at least once in the first 7 days)
Shoppix £5.00
I snap all my receipts on smart phone app Shoppix
Shoppix freebie - If you enter 52YFMN8U when you download the Shoppix app, we can both get 200 tokens when you snap a valid receipt and complete the profile survey!
Read more - Make money at home from receipts with Receipt Hog and Shoppix
SnapMyEats £5.00 (Amazon vouchers)
I take photos of all my 'food on the go' or restaurant food receipts on the smart phone app SnapMyEats. They reward me once a month with UK Amazon gift vouchers up to the maximum of £5 for submitting 15 valid receipts.
Read more - SnapMyEats review – earn Amazon gift cards with your food receipts

Prolific Academic £20.09
I complete lots of quick and easy studies online to help academics with their research. It's really interesting and the studies are so varied. Some only take one or two minutes.
Read more - Make money at home with Prolific Academic
Top Cashback referrals £22.50
I love referring people to Top Cashback as I've made so much money from them on all our usual household shopping. We get money back on almost everything we buy and book online from shopping to booking MOTs and even getting insurance for travel, cars and our home. Once you're signed up you can get a referral link which you can share with your friends and family and you'll get paid everytime they sign up and reach a certain cashback threshold.
Whatusersdo £29
I do website testing at WhatUsersDo and it's so easy! I get paid £5 per test and some of them are only a question or two.
Read my blog post easily make money from home by testing websites for my review!
User Testing £29.70
I also do website testing with User Testing at $10 per test.
Read more - Make money online testing websites and apps with UserTesting
Awin £31.60
Another payment from Awin - three months in a row and I know I have another coming in May too.
Awin is an affiliate marketing platform where online publishers/bloggers can have access to over 6000 brands affiliate programmes!
They also have a marketplace where you can list all your services such as blog posts, giveaways and social shares. I've managed to secure a couple of paid blog posts using this service.
Another bonus is you can join their own affiliate programme and you'll get £30 per person you refer to Awin.
It costs £5 to join Awin, but you'll get that back in your first payment. The payment threshold is only £20.
Read more- How to make money from your blog with Awin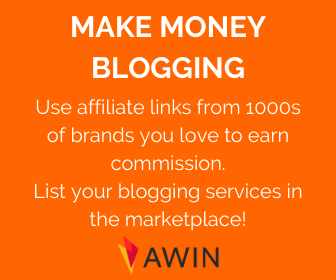 Personal eBay £54.92
There's some profit here, but fees and postage really eat into any eBay profits. I much prefer selling on Facebook Marketplace in some ways, but eBay is still great for used clothing.
I have around 40 items listed at the moment, but they're not amazing items. Lots of Ben's old uni books which are quite old so I'm not sure if they'll sell. We still have some of his attic stuff to sort through - the last of my decluttering mission!
Here's what I sold in April on eBay:
Natural sleeping tablets (unopened pack)
6x Reuben's tops
6x scarves new and old
My old pyjama shorts
Reuben's smart trousers
2x my old tops
New oral b toothbrush charger
New Apple plug
Used woman's faux leather jacket
Brand new orange peplum dress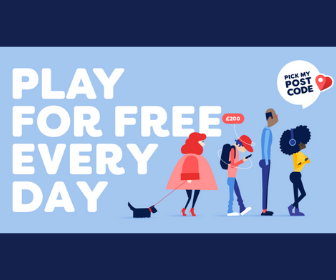 Profit Accumulator referrals £61.74
This is from referring people to Profit Accumulator who I highly recommend for matched betting. I used them for 26 months and made over £5600 in profit in my spare time.
It's great to know other people are signing up and making money too.
They have a great referral scheme too, so if you love matched betting then you can make even more money by referring your friends and family.
Related - how to easily make money matched betting
Top Cashback £63.19
We love Top Cashback and check it before buying or booking anything online to see if we can get cashback by using their link to go to the website instead. I also have a browser notifier that lets me know if a website I'm viewing offers cashback.
Here's a look at my paid out cashback in April. It was for things ordered way before April in some cases as the cashback takes a long time to clear. This is what I withdrew this month:
Read more - Over £800 cashback in 2 years with Top Cashback
Facebook Marketplace £74
I sold more items on Facebook Marketplace. There are so many time wasters there, but when you get a sale it's so much better and easier than eBay. I had some people come over to collect the item and pay within 30 minutes on a couple of items. No negotiating, no fees, no hassle. They are the best kind of sales!
Here's what I sold on Facebook Marketplace so you get a good idea of what I've been selling:
Dinosaur toys - Reuben has so many so we cut them down and he chose which ones he wanted to keep.
Victoria sign - a small metal sign from my kitchen
3 round mirrors - these were behind our sofa but I've never been 100% happy with them so I've simplified the walls even more in our living room
Chunky clock - from our kitchen as I moved a clock that has a picture of the kids on into this room instead
Storage tub - a large empty storage box that isn't needed as we continue to clear out our attic
Superworm book - a gift, but we already have it
Hangers - a bunch of plastic hangers we no longer need as we continue to minimalize our wardrobes
Camper van - a little camper van figure Ben had in the attic
Chicken sign - a huge metal chicken sign we were given and has been in the shed ever since, definitely not needed now we no longer have our chickens
Read more - 5 tried and tested ways to make money as a UK stay at home mum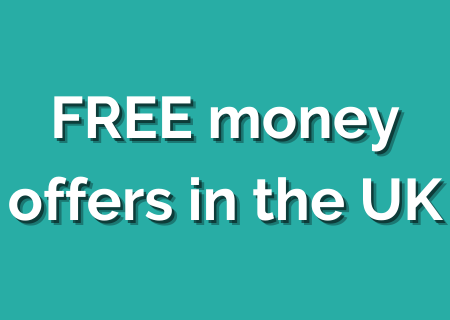 Blog writing £1577.53
A little quieter than I'd have liked, but also kind of expected. I've been niching down on my blogs and I've been turning so many blog posts down. I could probably have made another £500-£1000 if I'd have accepted them all. I think a year ago I would have, but now I am trying to have more focused blogs. I run four blogs with this one being my main source of income.
Here's the breakdown of my blog income across my four blogs and their DA scores:
| | | |
| --- | --- | --- |
| DA36 | www.lyliarose.com | £1,265.03 |
| DA25 | www.healthyvix.com | £167.50 |
| DA21 | www.wood-create.com | £110.00 |
| DA18 | www.travelvixta.com | £35.00 |

Want to make money from your blog? Check out these blog posts:
Make money from your blog with Awin
10 ways to make money blogging.
6 secrets to make more money from your blog
How to improve your domain authority (DA)
How to drive traffic to your blog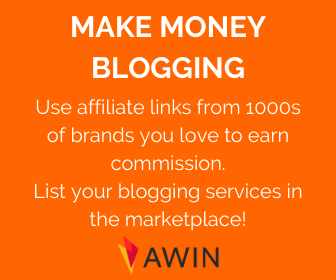 ---
April 2019 grand total £1984.03
More money-making blog posts and links
Check out these links and also the menus at the top of my website for lots more ways to make money from home.
How I made £32000 from home in 2018-19
5 tried and tested ways to make money as a UK stay at home mum
How I earn up to £50 per hour matched betting from home
Earn cashback on things you already buy
Not sure about Matched Betting? Make £40 now to see if it's for you!
Make money in your free time with RedWigWam (perfect for busy mums)
Make money online with OhMyDosh!