How I made £32000 from home in 2018/2019
Posted on
Find lots of links to sign up to many of the money-making sites I use, helpful blog posts, guides and reviews so you can earn money from home too.
Don't panic!
Don't panic if you complete tax returns online as the deadline for the 2018-2019 tax year is not until 31st January 2020, but I like to complete mine as soon as the new tax year begins so it's filed and I know exactly how much I owe.
Of course, I already know what I will owe as I have formulas on my spreadsheet to work it all out for me each year. But it's still good to have it confirmed in writing and to also see what the payments on account will be. As I have to pay more than £1000 per year in tax I have to do something called payments on account which means I pay next year's predicted tax bill in advance in two instalments.
Here's exactly what I save for and pay each year when it comes to my self-assessment bill:
Income Tax
Class 2 National Insurance Contributions
Class 4 National Insurance Contributions
Student Loan
Each year I check the personal allowances and rates for all of these and update my formulas on my spreadsheet for the new tax year. The personal allowances usually rise each year. The Class 2 NICs are a set amount and they usually rise too.
My bill for 2018/2019 was just under £5000. Luckily I save money each month for this from my earnings. I have a separate bank account where I transfer £500 per month to cover this bill. Anything left over goes towards my pension. This bill is around £1000 more than last year so I definitely haven't saved enough towards my pension this year. I'm going to have to up my savings to £650 for the next year to ensure I have a good amount saved towards my pension.
How I made £32000 from home in 2018/2019
I made a bit more than the last tax year in total. In 2017/2018 I made £30000 from home. This total includes all of my money making activities from home so my self-employed activities like blogging and website testing, but also my personal money making activities that aren't taxed such as matched betting and selling the kids outgrown clothes and toys on eBay. This grand total also includes cashback as that was extra money back in our pockets too.
This total is my turnover. That's the total incoming figure before any outgoings.
My outgoings for my business were around £4000 and there would have been some outgoings on my personal eBay sales too for fees and postage. Let's knock 50% off for outgoings on my personal selling, which I'm sure is way too much, but say £800. Then take off my £4700 tax, NI and student loan payments and take off the £4000 business expenses and you'll see I had about £22,500 in my pocket for the year.
It's also important to note that this table is not 100% representative of the actual tax year. This is the total from April 1st 2018 to March 31st 2019, so it's very close!
On my spreadsheet where I save a breakdown of each activity to do my monthly income reports I save the information for each calendar month as it's easier that way. Obviously my filed tax return is for the actual tax year dates, but for the purpose of this blog post and to get a good indication of what I earned in the last tax year I just took the info from all my monthly income reports data.
Here are the 7 main ways I made just shy of £32000 in turnover in 2018/2019: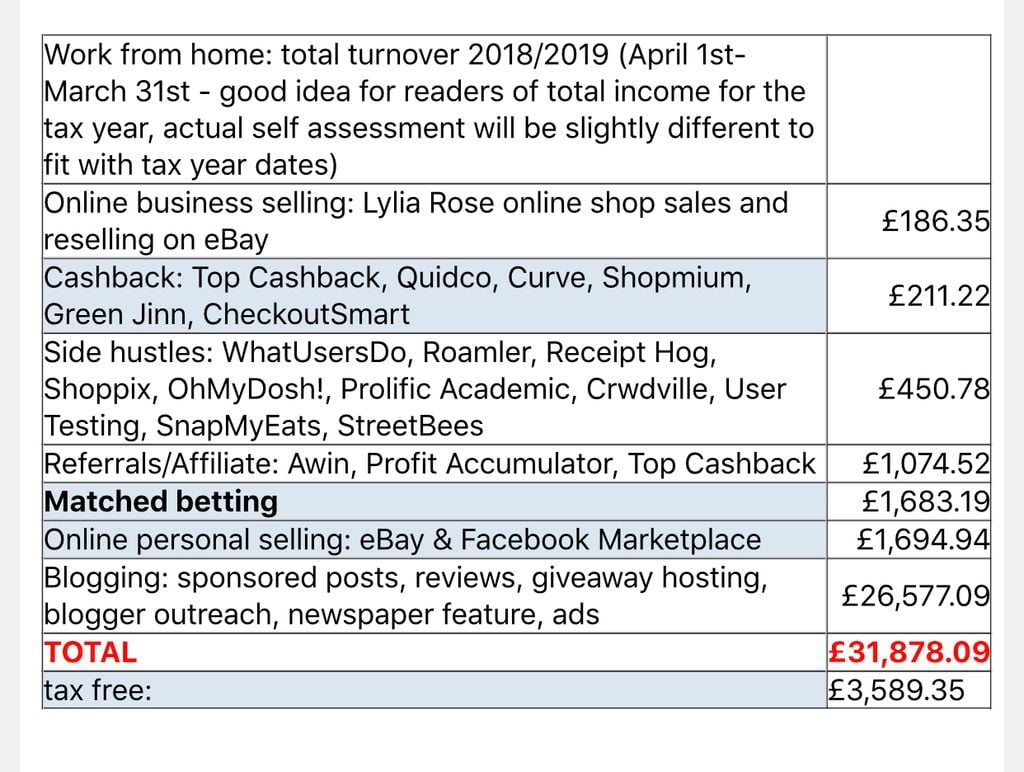 Here's an in-depth look at all the ways I made money from home and the apps/websites I used.
Click the links to sign up yourself to start saving and making more money from home.
Online business selling £186.35
Online scarf shop
Reselling on eBay
This website was originally set up as an ecommerce store to sell fashion accessories and jewellery. That was my main focus from around 2012-2017. I started my blog in 2013 and it took over! Blogging is now my main source of income and I will no longer be running my fashion accessory store. I had a few sales in the last year just selling off the last few bits of stock I had.
I also dabbled in reselling on eBay in 2017 but I just don't have the time to do this, so I sold off my last few items.
Going forward I won't have any income at all from online selling. Well, at least not for me, but my husband now sells online so I'll be helping him with his online business going forward. I might add a popup scaffold board furniture UK shop to my website so you can buy his amazing furniture from this website.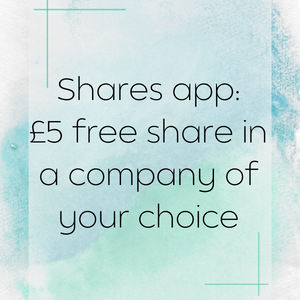 Cashback £211.22
More info:
Free money! It amazes me how many people I know who still don't use cashback sites. It's basically money back for all the things you already buy! Sign up and always check for cashback at Top Cashback and Quidco for great discounts at major retailers, airlines, car garages, insurances, holidays and more.
GreenJinn - If you are shopping in-store at Tesco, Sainsbury's or Waitrose then check the GreenJinn app to see if there are any coupons for your shopping. Or even if there is anything you want to buy because of the coupons – sometimes there are 50% off deals and even 100% off deals so you can try new products. Simply select the items in the app that you want to buy in-store and once you have your receipt, upload a picture into the app and wait for it to be verified. Once it has been accepted then your cashback will show on the app and you can cash out as soon as you reach £1.50.
Shopmium - This is a very similar app to GreenJinn and if you sign up by clicking my referral link here then you can currently get a free jar of Nutella on your next supermarket shop (or enter my referral code referral code 46e3t).
CheckoutSmart – Another coupon/cashback app that you can sign up to here: www.checkoutsmart.com

Freebies
Shopmium - Sign up with my Shopmium referral link and you'll get a freebie!
Curve - Get £5 free cash if you sign up to Curve with code FL2KH at https://www.curve.com/join/#FL2KH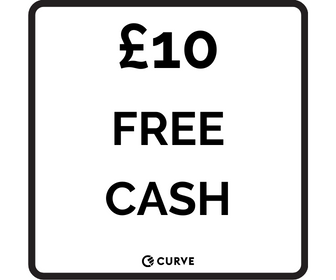 Small side hustles £450.78
WhatUsersDo
Receipt Hog
Shoppix
Prolific Academic
User Testing
SnapMyEats
StreetBees
These are all the small side hustles that I made money from in 2018/2019. You can make more from some of these like the website testing if you are available to take the tests more regularly. I just do these when I have the time and they're available.
More info
Website testing:
Easily make money from home by testing websites with Whatusersdo
Make money online testing websites and apps with UserTesting
Receipts:
Make money at home from receipts with Receipt Hog and Shoppix
SnapMyEats review – earn Amazon gift cards with your food receipts
Phone apps:
Get paid doing simple tasks from your phone with Streetbees
How to make money from your phone with Roamler
Websites:
Make money at home with Prolific Academic
Make money online with Crowdville
Make money online with OhMyDosh!
Freebies
Receipt Hog - To get some hog slot spins for free on Receipt Hog enter my referral code on the app: Yon60187
Shoppix - If you enter 52YFMN8U when you download the Shoppix app, we can both get 200 tokens when you snap a valid receipt and complete the profile survey!
Referral code
StreetBees - Use my referral code 7754OB and sign up at http://onelink.to/streetbees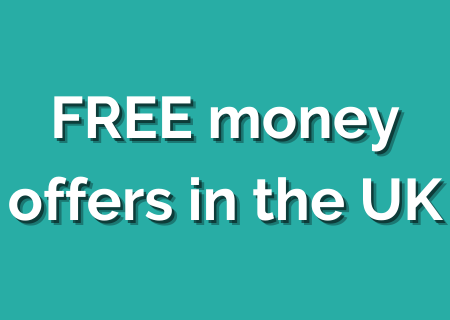 Referrals/Affiliate £1,074.52
This is income from my referral and affiliate links on my website. If you become a member of any then you can make money when you refer your friends.
Profit accumulator - This is from referring people to Profit Accumulator who I highly recommend for matched betting. I used them and made over £5600 in 26 months.
Awin – Make money from your blog with Awin affiliate marketing and also get £30 per person you refer to Awin
Top Cashback You're just wasting money if you're not getting cashback on your online purchases. It's free money back for the things you are already buying! Plus you can get a referral fee for every friend you refer! Sign up here.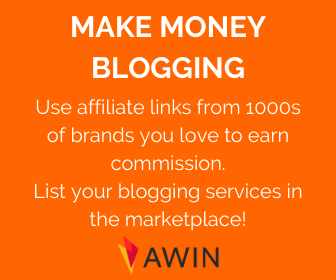 Matched betting £1,683.19
Tax-free cash in your spare time!
I highly recommend matched betting as it's made me over £5600 in just over two years which is tax-free cash. It is a brilliant and fun way to make extra money from home.
I recommend using Profit Accumulator for matched betting as a beginner. They have so many guides and walk you through the process in the first few offers. If you get stuck you can ask a question in the forum and someone will get back to you.
They also have a 30 day money back guarantee on their memberships. You can even try the first couple of offers without signing up to see that it does work.
It's so quick and simple to do in your spare time once you get the hang of the free bet offers!
More info
Personal online selling £1,694.94
eBay
Facebook Marketplace
I always sell our unwanted and outgrown clothes, toys, electronics and homewares on eBay and Facebook Marketplace. I've been going very minimal in our home and have been clearing out every cupboard, the attic and the shed. We are almost down to just what we use and need with no excess!
If your house is overflowing with stuff then you'll be surprised at how much money you can make having a big declutter.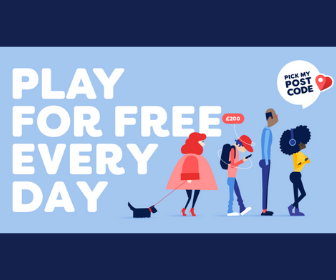 Blogging £26,577.09
Sponsored posts
Brand collaborations
Reviews
Giveaway hosting
Blogger outreach
Newspaper feature
Ads
I run four blogs and this is my main source of income. I make money at home in the UK from all the ways listed above. My blogs are my business so I only work on paid opportunities when approached, otherwise my blog is for my own content only.
I write a lot about my methods and thoughts about blogging on this blog. Below are some blog posts to start you off.
Blogging is my most successful money-making venture at home, but I do also put nearly all of my time into it and not so much time into any other at-home home money-making methods.
More info
Make money blogging
Blogging tips
10 ways to make money blogging.
6 secrets to make more money from your blog
How to improve your domain authority (DA)
6 handy tax tips for bloggers
A great year and I hope next year will be successful too! Thanks for supporting me and I hope you find some useful ways to make money from home in this blog post. I hope to find more ways this year and as always, I will share them on my blog.
More 'make money from home' blog posts:
5 tried and tested ways to make money as a UK stay at home mum
20 ways to make and save more money in 2019

Make extra money online with YouGov
Make money at home searching the web