Muscle pain after workout: how to reduce pain
Posted on
It's always important to take care of your physical health, but it's also worth remembering to take care of your muscles to prevent an injury. It's vital to relax, unwind and allow for healing after exercise to let your muscles recover.
If you are suffering muscle pain for other reasons such as being involved in a car accident or following an injury, then it's also so important to allow your muscles to heal and follow some healthy living steps to ensure a speedy and long lasting recovery.
Although you should, of course, seek professional advice immediately after an accident or injury, the following suggestions may prove to be invaluable with long term healing.
If you're wondering how to relieve sore muscles after workout then read on.
How to reduce muscle pain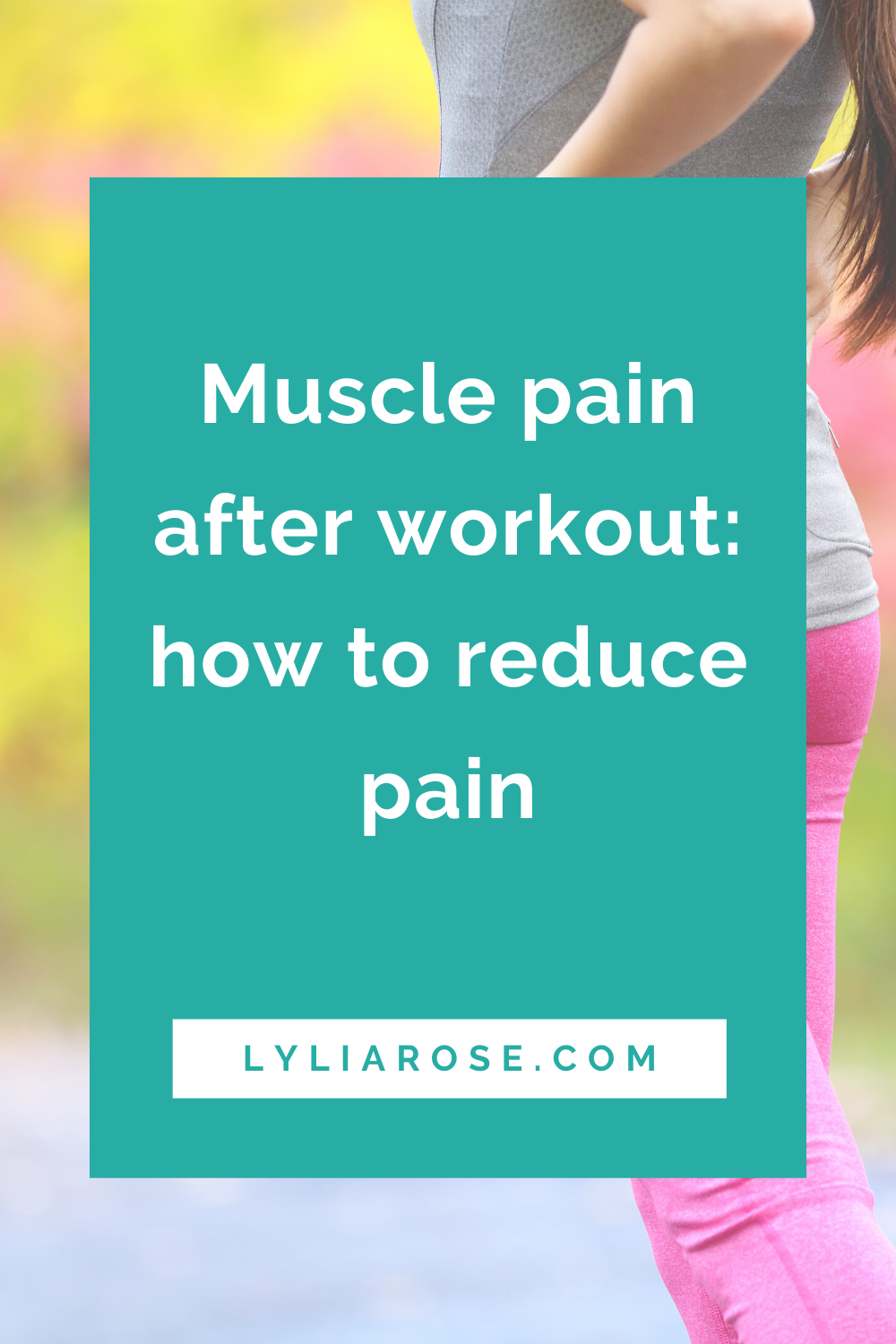 Stay hydrated
One of the best steps to take to promote muscle healing is to stay hydrated. When you are dehydrated, it will make the simplest activities more challenging as your muscles won't be able to function properly – resulting in muscle cramps and tightening.
Try to drink plenty of water each day (avoid alcohol and other drinks that will dehydrate you) to ensure that your muscles are relaxed and soothed.
Do stretching exercises and yoga
To relax any stiffness and the stress that has been caused, consider trying various stretching exercises and an activity such as yoga. As they allow for a full range of motion and deep breathing, it will help to gently work out the muscles.
When doing this, make sure that you don't overdo it, however, as you don't want to strain the muscles – you're only attempting to ease the pain. Do gentle yoga stretches only and not anything of a high intensity.
Try some natural remedies
One of the best natural ways to relieve muscle pain is to run a warm, tranquil bath. Not only will it help to make you feel calm and collected, but if you add a couple of scoops of Epsom salts you will help to relax the muscles and reduce any swelling.
CBG the new CBD shows promising results for pain management and muscle relief. It can help as a muscle relaxant, relieving tension and giving a sense of peace within the body. It can be taken orally in an oil solution, but it also comes in a cream which you can simply rub into the muscles that need to heal.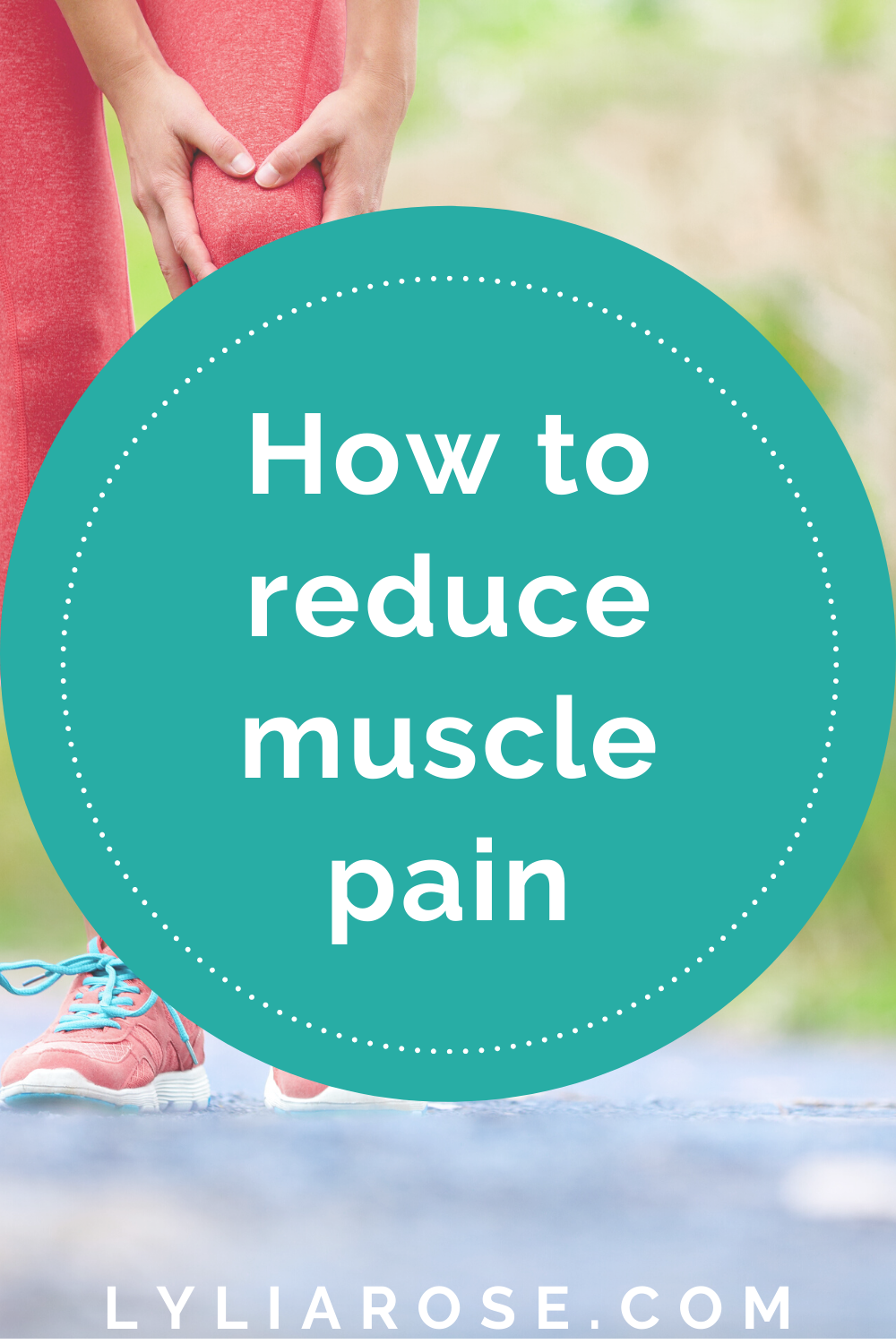 Eat healthily
Another natural remedy that can help with sore muscles is to eat healthily. It's always important to eat healthily anyway and follow a plant based diet full of plenty of fresh fruits and veggies each day, but some foods are great at helping the body heal.
Foods that contain bromelain such as pineapple are said to be very effective and believed to help with muscle soreness and pain.
Ginger and turmeric both have great anti-inflammatory properties and can easily be consumed in herbal teas, taken as a supplement or added to your meals as a dried herb or fresh ingredient.
Pharmacy choices
While muscle pain can be eased with anti-inflammatory drugs, it isn't recommended to go this route on a regular basis and should only be used as last resort. Always consult a medical professional before taking any medication, many online pharmacies now offer medical questionnaires which evaluate whether a selected treatment is suitable for your needs.
Try massage therapy
Another option to consider in helping to relieve muscle pain is massage therapy. This type of therapy typically includes a deep tissue massage, a general massage and stone therapy. Helping to relax tightened muscles and promote an overall sense of happiness and wellbeing, many argue that it's well worth the cost.
If you partake in sports or strenuous activity regularly then it's worth considering sports massages on a regular basis, not just when you have an injury. They can help to prevent muscle injury too.
More fitness blog posts
How to fit exercise into a busy schedule and maximise your workout
Office yoga poses you can do at your desk
Are private swimming lessons worth the cost?
How to exercise with kids at home
5 fun ways to keep fit with a little one
Fitness activities the whole family can enjoy
More wellbeing blog posts
Mistatera review: how CBD can beat work related stresses
Why yoga is so good for your mental health
Helpful healthy eating blog posts
Your ultimate guide to being healthy
How to eat more eco-friendly and save money
5 easy and nutritious vegan breakfasts to get 3 of your 5-a-day
Why you need to reduce your refined sugar intake
Abel and Cole promo code 2020 - get a free organic fruit + veg box!
Fast vegan + gluten-free superfood shakes for when life gets busy
Why organic food is better for you