How eating out will change after lockdown
Posted on
2020 has been a year of huge changes in how we normally live our lives in the UK. In order to protect ourselves and our loved ones from an illness, with potentially fatal consequences, we have had many of our freedoms stripped away from us.
The one freedom that I know my household and many others are missing is the ability to dine out. Even my five year old has said the first thing he'd like to do after coronavirus is go to a restaurant for a pizza!
I am looking forward to an evening off cooking and washing up too! I can't wait to enjoy a family meal at a restaurant and also to have a date dinner with my husband once we can have a babysitter again.
At present we must still stay at least two metres from those not in our household. We can meet in groups of six, but socially distancing and outdoors only. With such restrictions still in place, I don't imagine restaurants or bars opening anytime soon, however there is news that gyms might be able to open at the start of July, so perhaps eateries will follow soon after.
But what will happen in restaurants post lockdown? Will our experience of eating out change?
Here are my thoughts on how dining out might look after lockdown.
How dining out might be different after lockdown:
Booking required
If social distancing remains in place for the foreseeable future then booking might become essential. Restaurants won't be able to seat as many diners as before due to tables needing to be spaced out according to the guidelines. Group dining could be limited to smaller numbers depending on how many people are allowed to meet up at once and also due to the restrictions in restaurant size. It's doubtful that large crowds of people will be able to gather anytime soon. As we can only meet it sixes currently, I expect this will gradually increase rather than everything suddenly returning to normal overnight.
Higher standards
Restaurants will no doubt have much stricter cleaning guidelines and require more frequent cleaning. Staff, particularly those handling food and crockery, will wear masks, gloves and aprons that might regularly need changing. Diners will also take more of an interest in the cleanliness of restaurants, taking hygiene ratings more seriously going forwards. Some booking websites like Squaremeal now show hygiene ratings on all listings and this will probably become standard practice for all restaurant websites and booking portals.
More dining in
Many people in lockdown will have discovered a passion for cooking they never knew they had! Not everyone will rush back to dining out as some will enjoy dining in more regularly instead. It's a chance to be creative and to save money at the same time. There have been numerous chefs and restaurants who have shared their popular recipes for people to make their own versions at home. Squaremeal offer restaurant-standard recipes for use during lockdown and beyond.
More plant based meals
The media have widely reported how dangerous coronaviruses like COVID-19 might be caused by our interference with nature, how we treat animals and what we consume. Veganism was already a growing trend before lockdown, but now many more meat eaters might now be questioning their eating habits which in turn affect the planet and us catching zoonotic diseases easily. Post lockdown I believe plant based dining will become even more popular.
Increased take out offerings
With businesses forced to close during lockdown, many restaurants would have lost their entire income for several months. Takeaways were allowed to open much sooner than sit-in restaurants, so many restaurants may start offering takeaways that did not previously. It will be a very lucrative business model for most restaurants if they can run a take-home service alongside their sit-in restaurants. Some restaurants might only open for takeaways at first, known as ghost kitchens that solely focus on takeaway food.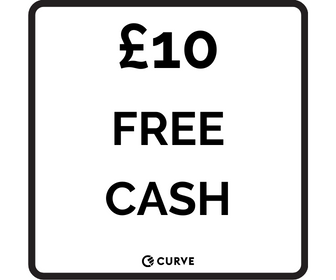 Contactless dining
Some restaurants might stop accepting cash payments altogether. Contactless cards will be used to pay, but also apps. Many restaurants offered hassle-free payment via apps before lockdown, but it had never totally taken off. Now this method of payment will probably become widely accepted and used.
More coronavirus lockdown blog posts
19 ways to make money from home during the coronavirus lockdown
5 top websites for finding remote jobs
Should you plan a UK break for later this year?
4 healthy and cheap ways to destress
Matched betting and coronavirus
3 ways to organise your finances during lockdown
Preparing your office for return to work after Covid-19
Why social distancing doesn't mean social isolation
Should you cancel your summer holiday plans?
5 ways to make money during the lockdown
Using your spare time during the lockdown period
Affordable DIY projects + fun activities for kids at home
How to stay healthy during lockdown
Healthy snack ideas during lockdown
Must-read tips for boosting concentration, energy and immunity in self-isolation
How to stay healthy during the coronavirus (+ 6 vegan store cupboard recipes!)
How to keep in touch with family and friends when you can't see them
Places to visit during the lockdown from the comfort of your couch
How to have a holiday in your own home during the coronavirus lockdown!
Please pin me!