Using your spare time during the lockdown period
Posted on
Right now we are in 'unprecedented' times!
Many of us are at home and confined to the four walls we live in except for one exercise a day. If you are self-isolating then you can't even leave the house at all!
We might be working from home, or even furloughed where we can't work and just need to stay safe and well.
Whilst some of us are stacked trying to cope with working full-time at home as well as trying to entertain young children who are now at home and not at primary school, others may find they suddenly have a lot more time on their hands.
While more time is something that many of us would have said we wanted more of, filling it and keeping mental health on track can be more testing than we might think.
It's not like we can use that time to do whatever we want. It has to be used at home and perhaps you don't have much to do in your house or no outdoor space to escape to.
Maybe you need something to keep your mind occupied so you don't go stir crazy or let the cabin fever kick in.
With that in mind, here are some of the things to consider.

Learn a language
Maybe you could use your spare time for good and learn a language. It may sound crazy but actually another language could help you in other aspects of your life for the future.
Of course, obviously it may help you communicate on your next holiday adventure. But it could also open up opportunities for new workplace ventures, or promotions where a second language is needed.
Learning a new language is something a lot of us say we'd do if we had more time. Well, now might be that time!
Gain new qualifications for work or a change of career
On the subject of work, it might be that you are able to gain new qualifications in your spare time, which could lead on to a change of career or progression in your current job.
Sometimes you need the push to go for the ambitions and goals you have set, and using your time wisely could help you achieve that.
If you're furloughed and you want to progress at work, or even if you hate your current job, then now is the time to see if you can learn some new skills via distant learning or start researching your next career move.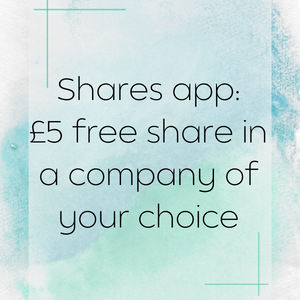 Start a blog
Many people are considering digital hobbies as a way to use up their free time. One of the things to try might be a blog.
A few years ago, no one would have known what you were talking about, but these days more people have blogs than ever before.
You could use it as a creative outlet, sharing your experiences on particular subjects or perhaps wanting to share your family lifestyle or personal advice.
You can blog about anything, just make sure it is something that interests you and that you are passionate about as this will be portrayed in the content that you share.
There are even lots of ways to make money blogging so it could be a future career choice!
Take up exercise
Self-care is really important during the lockdown and there's nothing better for your health and mental health than a good diet and regular exercise.
We all have that chance to exercise outdoors once a day, but what about other opportunities at home?
You can use YouTube to find all sorts of fun at-home exercise videos from dancing to aerobics, Zumba and Pilates. There are exercise videos for all tastes and levels, for free!
You could also start up yoga and take on things like the yoga headstand strength building. Exercise is something that is really good for you, so it is the ideal thing to do with your time.
Make money in your spare time
Finally, maybe you could use your time and put it to good use by making some extra income for you and your family.
This could be decluttering your home and selling things online on websites like eBay.
Or use your spare time on your laptop or iPad and fill out online surveys, do some website testing or perform mystery shops
There are plenty of things you can do online nowadays to earn yourself some extra money, and it could be a very productive way to spend that spare time you have.
Find numerous ways to make money online on my website!
If you're bored at home and wondering what to do if you suddenly have oodles of spare time and nowhere to go, use these tips help you spend your time productively!
But, if productive to you is watching Netflix in your PJs all day and that keeps you sane then do that. No judgement here!
More popular blog posts and pages
Blog income report: how I made £31,000 from home in 2019
Save money online with this list of UK cash back sites
List of websites to find paid blogging opportunities for your blog
List of 8 apps that turn UK receipts to cash
3 tips for cheaper car insurance
Bulb energy £50 off discount code 2020
3 eco-friendly subscription boxes I use and love
How to cut your gas + electric bills
20 ways to make and save more money
50% off Pizza Hut Delivery 7 days a week!
Abel and Cole promo code 2020 - get a free organic fruit + veg box!
How to always get cheaper cinema tickets
3 fast + genuine ways to make money online UK
How to make £1000 in a month online
Some of the best refer a friend schemes in the UK

More coronavirus lockdown blog posts
19 ways to make money from home during the coronavirus lockdown
5 top websites for finding remote jobs
Should you plan a UK break for later this year?
4 healthy and cheap ways to destress
Matched betting and coronavirus
3 ways to organise your finances during lockdown
Preparing your office for return to work after Covid-19
Why social distancing doesn't mean social isolation
Should you cancel your summer holiday plans?
5 ways to make money during the lockdown
Please pin me!