The approach needed to get your home business off the ground
Posted on
If you have always wanted to start a home business, then you will know what an exciting venture it can be. Running your own business, and from home, seems like a dream to many. But it's not as easy as it might seem. There are many qualities you need to ensure your small home business is successful. Home business success starts with the right approach which we'll explore in this blog post.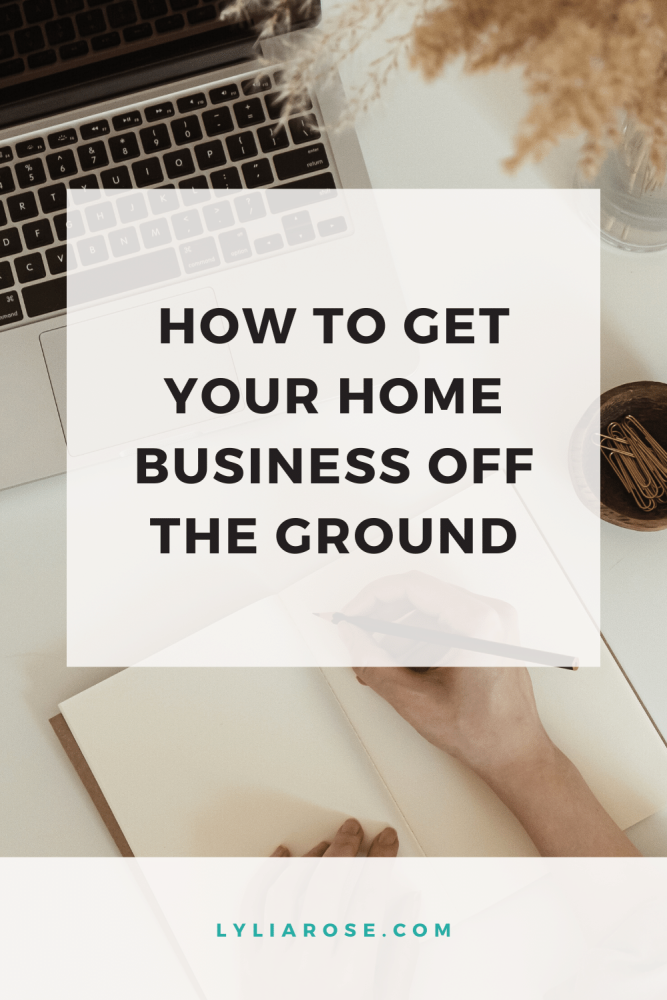 Know what you want from your home business
Starting a home business can be a daunting task and building momentum even more daunting! In order to get your home business off the ground, you need to start by defining what it is that you want. What does your business do? Who are the clients and customers? How much money do you want to make? How much time are you willing to spend on it? Once you have answered these questions, then you can take the steps needed in order to get your home business off the ground.
Make sure you look forward to Mondays
Getting a business off the ground without making many mistakes is going to involve a lot of work and not all of it is glamorous. Therefore, it helps if you are truly passionate about what you want to do. It's vital that you find something that you love so that you can make Monday the best day of the week. If you are going to be working 40 hours a week or more, it helps to make sure that you are excited about what lies ahead, and that you are also able to stay focused on the positives. If not, then this will really impact you in the long term.
There's a saying that entrepreneurs are the only people who give up working 40 hours a week to work 80 instead. It's so true. When you have a business idea you are passionate about, it's all you can think about and all you want to do. This in itself is motivation to get the job done. If you don't feel excited about your business each day, then perhaps it's not the right fit for you. The idea of a small business should be very exciting. It's not just a job, it's a lifestyle. It's something you do because you love it and not because somebody told you to do it.
No matter what industry or niche your small business falls into, there will always be some aspect of the day that excites you. Your small business idea will be your new source of joy, and you'll be looking forward to Mondays again.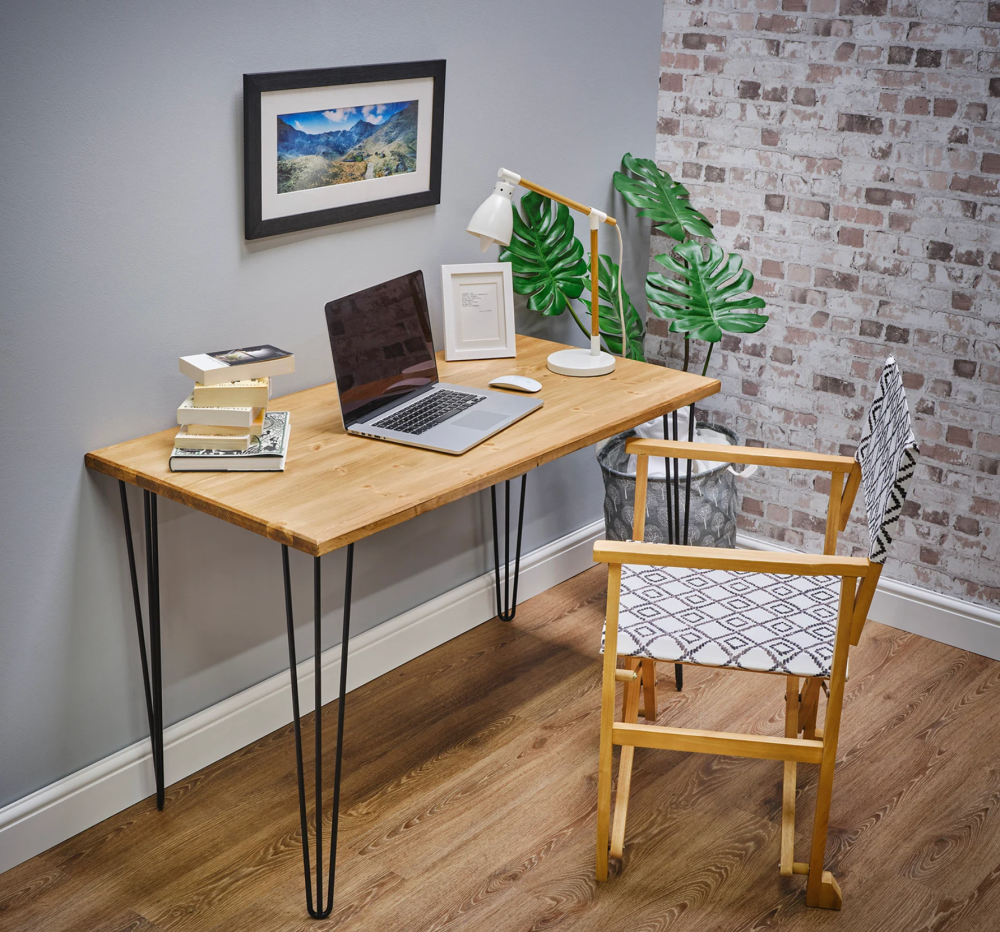 Minimal wooden desk with hairpin legs
Create products that you'd buy yourself
You should not make products that you do not believe in or are not willing to use yourself. If you are going to sell a product, it should be because you believe in it and like it. If you make products that you would buy yourself, then the chances are high that your customers will like them too.
In other words, focus on making products that you would be happy to buy and use yourself, rather than just taking the easy way out and making what everyone else is selling. By creating a product you are truly passionate about and would purchase yourself, you will find marketing a lot easier when attracting customers to your business as they can sense your enthusiasm. It will also ensure that you have a better understanding of the market for your product and what people want in it.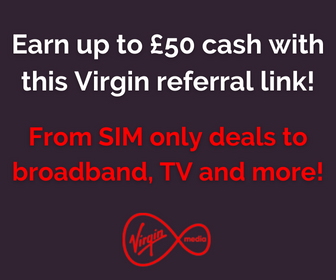 Exude enthusiasm for your new business
Many people are excited about starting their own home business. However, they often feel discouraged when they begin to realise the amount of work and time that is required. It is important to maintain an enthusiastic attitude in order to stay motivated and focused on your goals.
It will have an impact on your success too. If you are not enthusiastic, you will lack the motivation to get through the hard times that come with entrepreneurship. An enthusiastic business owner can be more persuasive and more confident in their pitch to potential customers. It also helps to keep morale up among employees, which is important when they are working long hours.
It doesn't matter whether it is for employees, investors or even customers, you have to remember that a lot of people will be judging your new company and the offerings that you have. You have to make sure that your positivity and plan are strong enough for you to push through everything. If you can do this, then you will come out on top.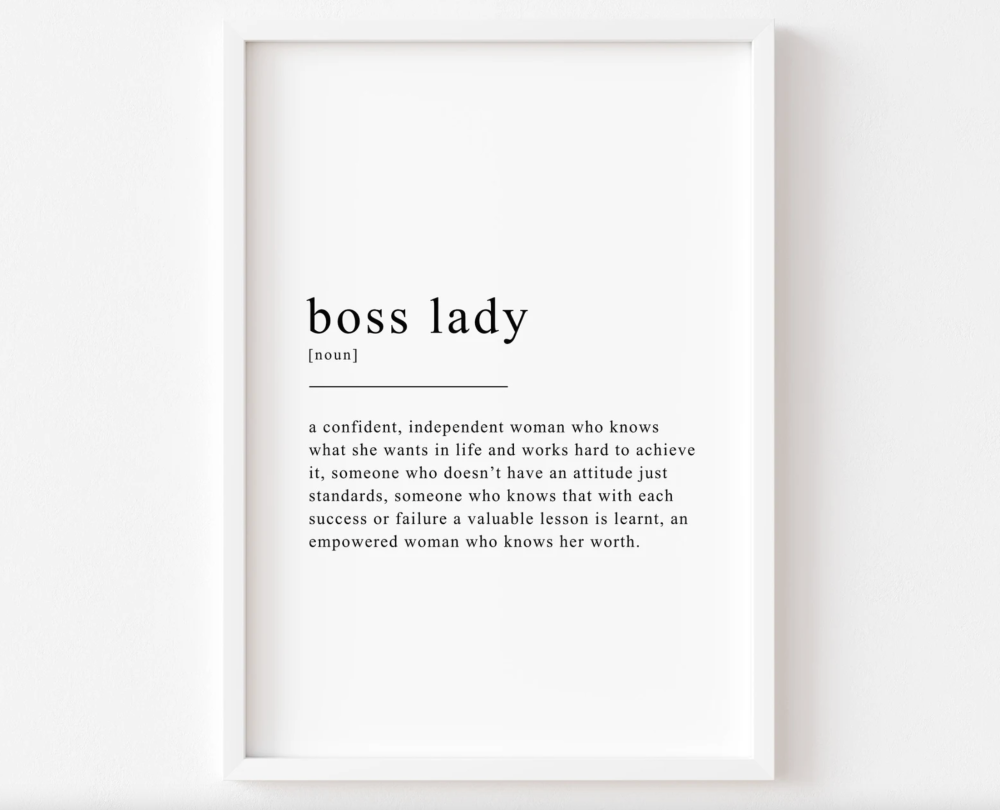 Focus on your product and don't get bogged down by admin
A lot of people who start their own little business at home are often bogged down with admin tasks like accounting, marketing, and managing the inventory. The best thing to do is focus on your product or service and make sure that you are providing a good quality of service to your customers first and foremost.
It is very easy to spend way too much time on administrative tasks, such as setting up your office documents or even dealing with payroll. That being said, none of this matters if your product does not fit the market or your customer service is lacking as you're too busy doing paperwork. You should make sure that you have a clear idea of what your product is, who it's for and how it will be delivered. This will help you to stay focused and not get distracted by the admin tasks that need doing.
As your business grows, or if budget allows, it's easy to outsource repetitive, mundane and admin duties to a virtual assistant so you can get on with product innovation and sourcing customers. If IT is a problem for you then you can easily outsource to IT services, likewise with many other parts of your business.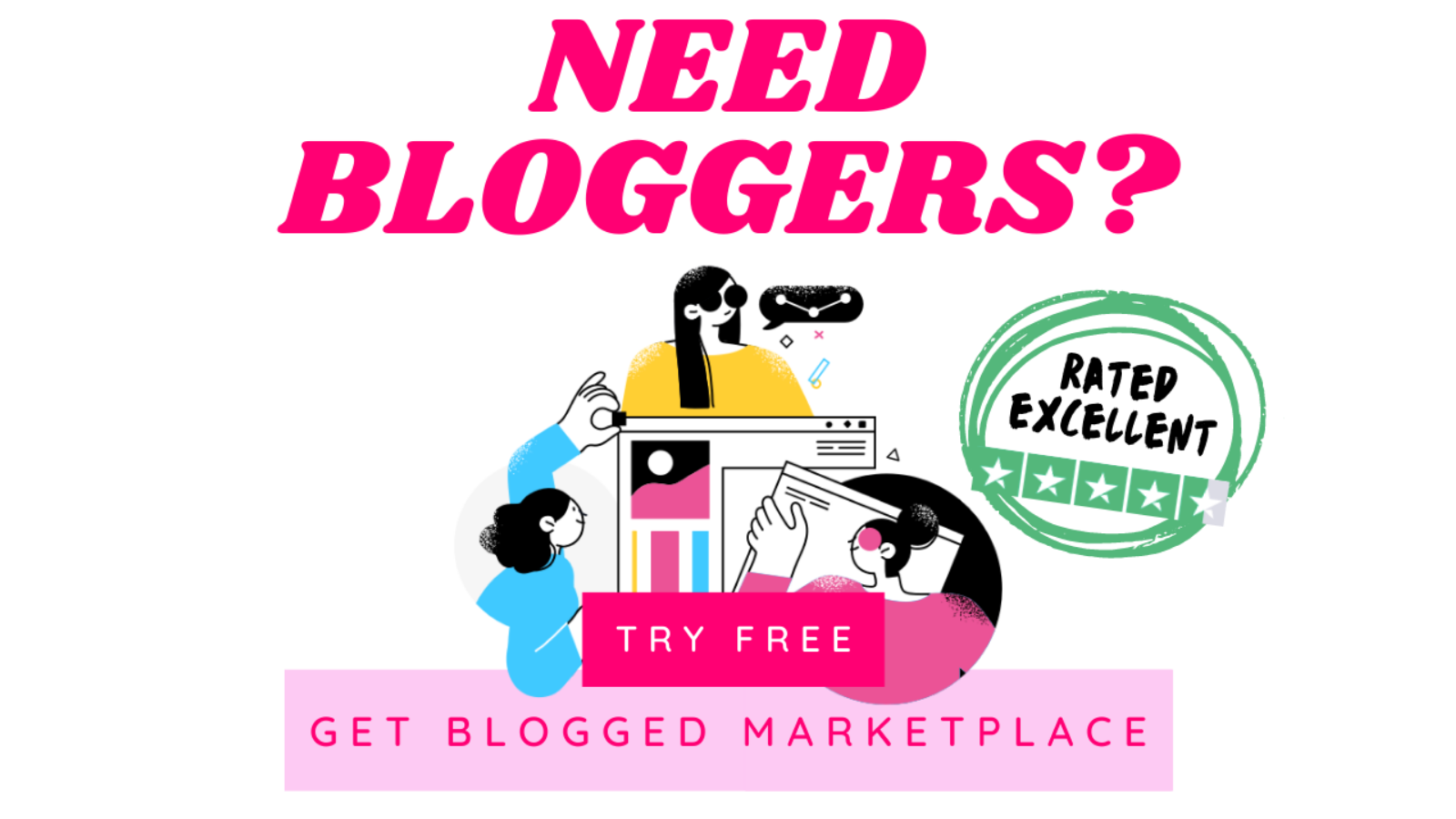 Focus on your customers
A successful home business is one that puts the customer first. It's not just about making money, it's about providing a service or product that solves a problem for the customer. It's important to remember that a customer doesn't necessarily care about you or your business - they only care about how it affects them (hence why they'll go elsewhere if they don't get what they want, don't take it personally). So, it's up to you to know what they want and need and deliver it to them in the best way possible.
When you are able to identify your target audience and what they want, then you can better craft your marketing messages for them. You should also be able to identify the pain points that your customers are experiencing with their current solutions and offer them a more efficient solution.
It's important to keep in mind that it's not just about the product or service, but also about the overall customer experience which includes a high level of customer service. You need a way for customers to contact and get feedback from you if they need help with anything, and you should always be willing and able to help them out both publicly on social media and also via other contact options such as email or phone. Customers will always remember how they were treated as a customer rather than just remembering the product or service that was offered.
How you approach negative feedback and reviews is also important to make your business look more professional. The best way to handle negative reviews is to be proactive about them. You should always monitor your online presence for any bad reviews and respond to them quickly. It is important to find out what was wrong with the product or service to figure out how to improve in this area. By listening to customers, understanding their needs, and providing quality products and services, you're more likely to retain customers and receive positive reviews.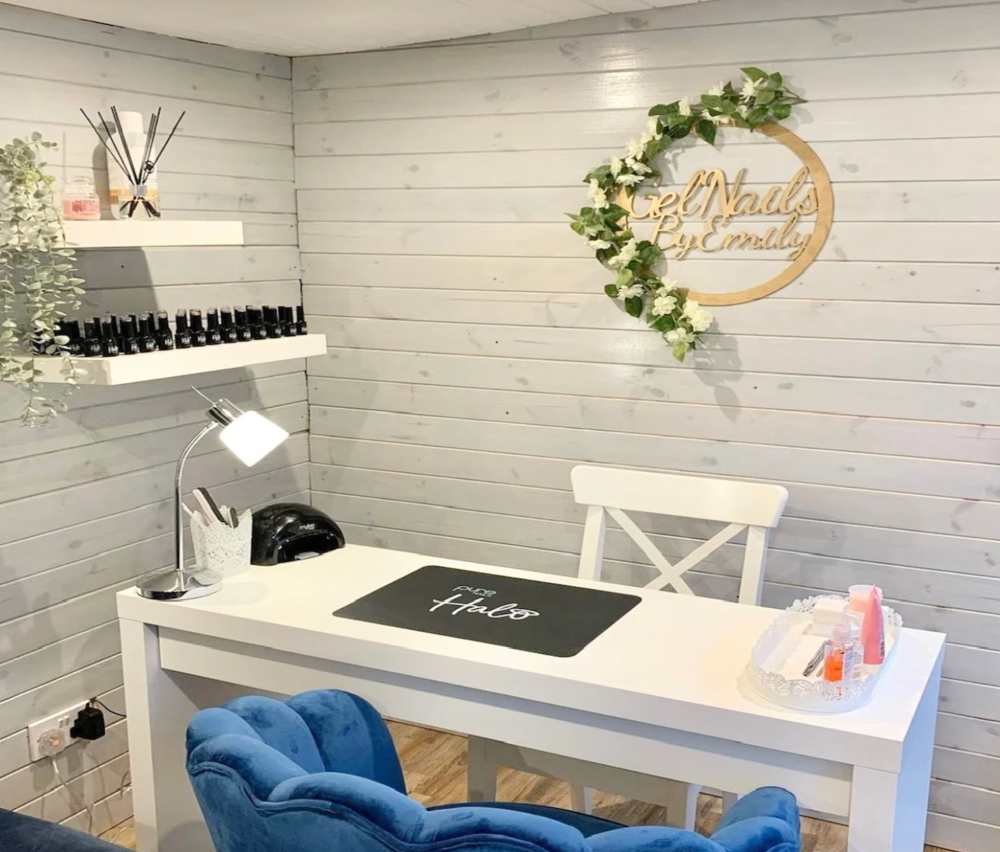 Outdo your competition
The market is competitive and you need to outdo your competitors in order to get the attention of the people. You can't just put up a website and expect people to flock to you. You need to make sure that your business has a competitive edge over others so that it stands out.
Who is your competition? How do they deliver a better and more emotional connection with customers? What could your competitors do better? If you can see the error of your competition's ways, then this will help you greatly and you may even find that it becomes much easier for you to resonate with your customers.
Find your niche and work out your unique selling point. What makes your business better than similar businesses out there. Why should customers choose you instead of them?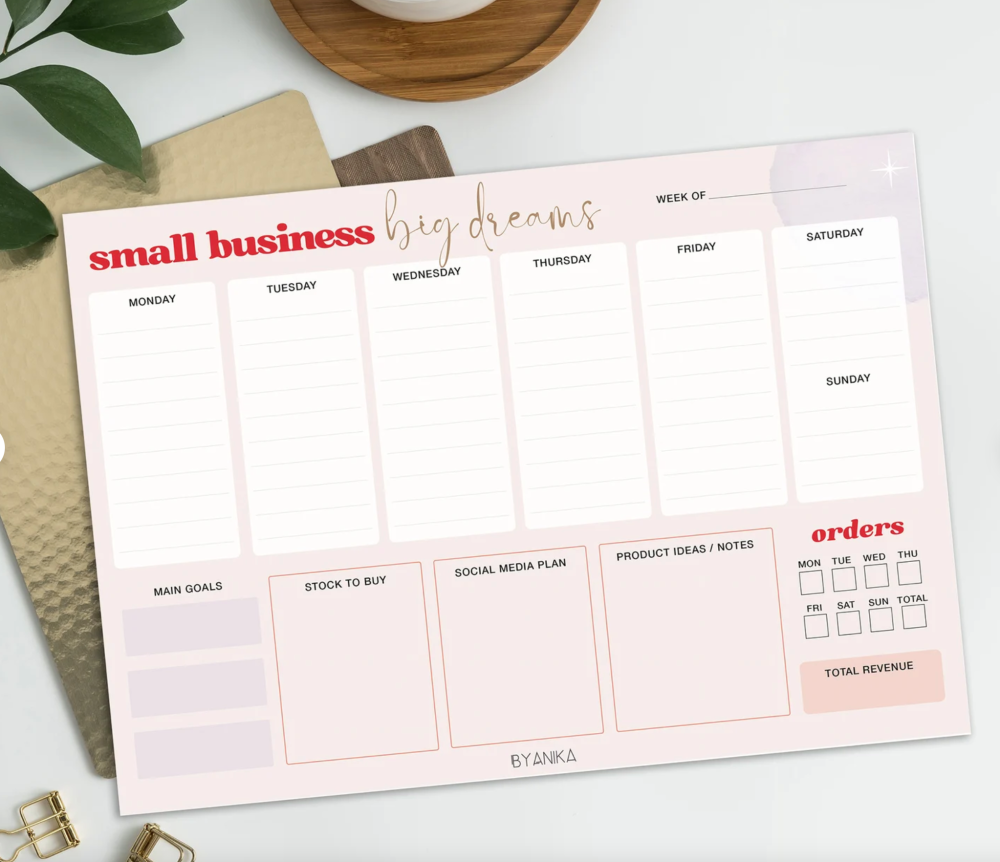 Small business weekly planner pad
Steps to succeed in your home business
A lot of people think that they have to start their business with a huge budget and tons of employees. But the truth is, if you start small and focus on your product and your customer service, you can grow into something much bigger.
You don't need to spend a lot of money on things like office space or equipment. You can work from home with just your laptop and phone. You don't need to hire a bunch of people either, because if you really want to, you can do it all yourself or outsource business processes and admin tasks to a VA!
If you want to make sure that your home business launches successfully, then there are many things that you can do, but ultimately it comes down to knowing your customers and making sure that their needs are being met. If you can make sure that this is the case, then there's no reason why you can't come out on top.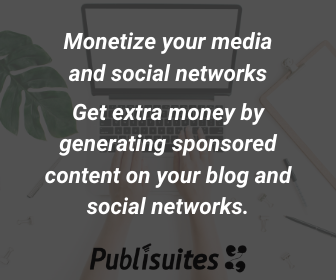 Want to make more money from home, online or need a side hustle?
Find loads of ways to make extra money at home on my blog, as well as my favourite side hustle in my matched betting blog!
To get started, here are 60 ways to make money at home that I've tried and tested.
Follow these steps to make £1000 in one month at home.
Or, if you're short on time, try these methods to make money in one hour.