What Are the First Steps to Becoming a Freelance Photographer?
Posted on
One of the most difficult steps in the journey of a freelance photographer is the first. Where do you start when it comes to earning people's trust to the point where they are willing to pay you money for your time and effort?
It's a common problem for many trying to get into freelance photography, but hopefully this article will help point you in the right direction to sort the wheat from the chaff. And, with 91% of photographers working as freelancers, there is plenty of competition, so it's important to establish yourself early and build up a customer base to make it a viable venture.
You may have lost your job recently or decided to step away from your career to try something new and you want to test the freelance waters. Or perhaps you enjoy taking pictures in your spare time and want to see how well you would fare if you sold your creations. Either way, becoming a freelance photographer doesn't have to be a scary experience and these tips can help you take the first steps in a new career.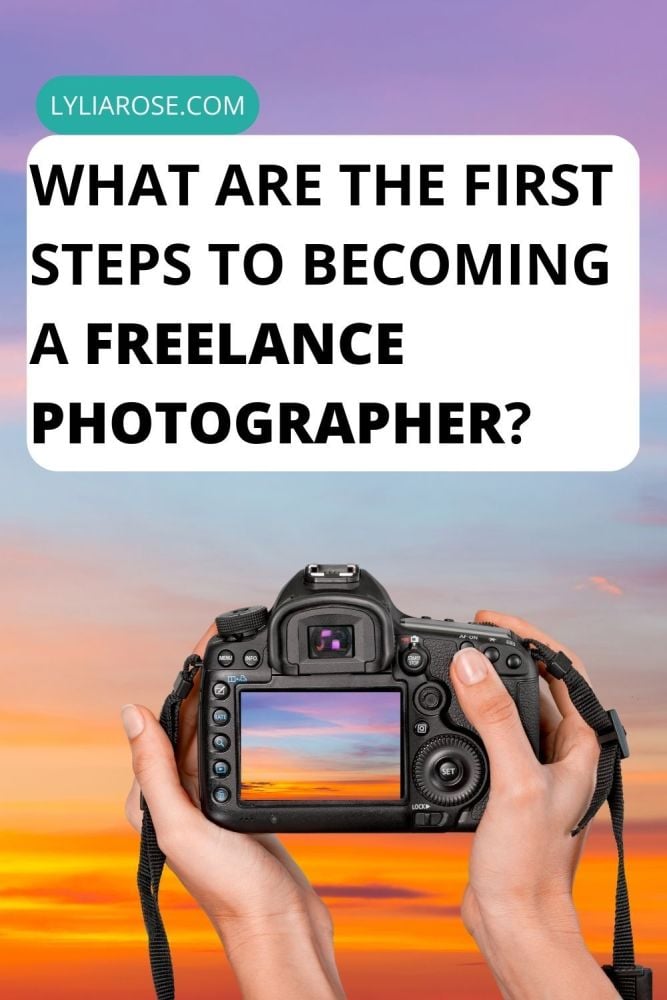 Why do people become freelancers in photography?
There are two main situations people find themselves in when they start a freelance career. Firstly, they want to earn some extra money, either on the side or as a second income, perhaps to support part-time work. This way, they can ease themselves into the world of working for themselves before they even think of quitting their jobs.
Secondly, freelance becomes an option for people if they quit or lose a job. This is a little like jumping in at the deep end and it can be daunting, but that said, it's still worthwhile if you want to start working for yourself.
People become freelance photographers for a variety of reasons, including:
Passion for photography: They have a love and enthusiasm for capturing moments and telling stories through images.
Independence: Freelancing offers the freedom and flexibility to work on their own terms and schedule.
Creativity: Freelance photography allows individuals to express their creativity and artistic vision in a unique and meaningful way.
Financial opportunity: As a freelance photographer, they have the potential to earn a substantial income, especially if they establish a reputation as a successful and talented photographer.
Career advancement: Freelance photography offers opportunities for personal and professional growth, allowing individuals to develop their skills, network with other professionals, and pursue new and exciting projects.
Control over their work: Freelance photographers have the ability to choose the projects they take on and the clients they work with, giving them greater control over their work and career.
Freedom to pursue their interests: Freelance photography enables individuals to focus on the niches and styles of photography that they are most passionate about.
It can also offer freedom as a freelance photographer can have the chance to work anywhere in the world. Unless your niche requires a studio and permanent base, you can find remote jobs and use your talents to travel the world, particularly in sports, landscape and wildlife photography.
Or you may be able to set up a successful business space from home if you have a spare room or a garage that could be converted into a photography studio.
Finding your freelance photography niche
The beauty of photography is the versatility it offers as an artform and there is an endless list of possibilities with your camera. From portraits that document local communities, to landscape and wildlife photography that showcase the wonders of nature, every day provides a new opportunity for a photographer.
You are spoilt for choice but the chances are that if you do photography as a hobby or you are already a professional but you now want to work for yourself, you will have areas that interest you. That does not mean limiting yourself to just one type, but narrowing your style down to a select few can help you stand out rather than getting lost in the noise.
Try everything once, read photography magazines and books and follow artists on social media to find inspiration. Perhaps the main driver behind finding your niche is earning potential – popular options like family photography, event photography and wildlife photography may well rise to the top of your list in that case.
Here are some popular photography niches that you could specialise in:
Wedding Photography: Capturing special moments and memories from one of the biggest days in a couple's life.
Event Photography: Photographing corporate events, concerts, parties, and other types of social events.
Landscape Photography: Focusing on the beauty of natural scenery, such as mountains, forests, beaches, and sunsets.
Portrait Photography: Creating images of individuals, families, or groups in a studio or outdoor setting.
Wildlife Photography: Capturing images of animals and their habitats in their natural environment.
Sports Photography: Documenting action and emotions in sporting events, such as football, basketball, and boxing.
Food Photography: Creating visually appealing images of food, often used in advertising and marketing.
Product Photography: Photographing products for commercial and advertising purposes.
Fashion Photography: Capturing images of clothing, accessories, and models for fashion magazines, advertising campaigns, and catalogs.
Street Photography: Capturing candid images of people and life on the street, often in urban settings.
Baby/Newborn Photography: Creating portraits of newborns, infants, and young children, often in a studio or in your own home with a professional newborn photographer at-home set-up.
These are just a few examples of the many photography niches that exist. Ultimately, the best niche for you will depend on your interests, skills, and personal style, whether you prefer a career that's more social such as event photography, or smaller one-to-one sessions.
Investing in quality equipment as a freelance photographer
People aren't looking for pictures they can take themselves on their smartphones when hiring a photographer, they want the very best quality for their budget. That's not to say you can't take amazing pictures using a smartphone or a 30-year-old disposable camera, but that your odds of success improve exponentially with better equipment!
It's not just the camera you have to consider, there is a flood of equipment that goes with being a photographer, from spare batteries and the right lighting, to ensuring you have enough carry cases.
The expenses soon add up but a great way to save money and help the planet is to buy used camera equipment – particularly if you are starting from scratch. Based on the principles of 'reduce, reuse, recycle', budding photographers can find a great deal through a used camera marketplace, sell any unwanted equipment and reduce unnecessary consumption to help the planet.
As a freelance photographer, the equipment you'll need to invest in will depend on the type of photography you specialise in and your personal preferences.
However, here is a list of basic equipment that most freelance photographers will find useful:
Camera Body: A high-quality camera body is the foundation of any good photography equipment kit. Choose a camera that fits your budget, meets your needs and offers the features you need.
Lenses: A good set of lenses will give you the versatility to capture different types of shots. A standard lens, a telephoto lens, and a wide-angle lens are a good starting point.
Tripod: A tripod is essential for stability when shooting in low light or for long exposures.
Flash: A flash can be helpful in low light situations, especially when shooting portraits or event photography.
Memory Cards and Backup Storage: Memory cards with fast read and write speeds, and backup storage devices, such as hard drives or cloud storage, are necessary to ensure that your images are safe and secure.
Camera Bag: A good camera bag will protect your equipment and make it easier to transport.
Camera Cleaning Kit: Keeping your equipment clean is essential to maintain image quality and extend the life of your gear.
Lighting Equipment: Studio lighting, such as continuous lights or strobes, can be helpful for portrait or product photography.
Computers and Software: A computer and editing software, such as Adobe Lightroom or Photoshop, are necessary for post-processing and editing your images. If you are involved in real estate or interior design, using Lightroom presets for real estate photography will help you edit your property photos in just one click.
These are just a few examples of the equipment that a freelance photographer may need to invest in. As your career and needs evolve, you may choose to add other equipment depending on your photography niche, such as a drone, underwater housing, baby accessories, backdrops, lightboxes and so on.
Creating your freelance photography portfolio
Once you have your equipment and have decided which niche you want to work in, it's time to start putting together a portfolio. Your portfolio is an essential collection of images that show people the way you view the world. It can also show examples of your work, if you have permission from previous clients to use their images in your portfolio. Some photographers will offer free images to people willing to feature in their photography portfolio when starting up.
It demonstrates the level of creativity you bring to your pieces and allows potential clients to build trust in the work that you do. For photographers, it is essentially a resume that gives a snapshot of your style and talent for interested parties.
Some essential tips for creating an effective portfolio to boost your freelance opportunities:
Take as many pictures as possible – offer your services to shoot events and get out into the world to showcase your talents and start building a bank of photographs.

Curate your portfolio – it is important to include photographs that show your work in its best light. You also want to show variety and avoid including pictures that look too similar to each other; this avoids giving the impression that you are lazy.

Choose your style – not only should you carefully select the images but you must think carefully about the way your portfolio is presented. From the number of photos per page to colours and arrangement, there is plenty to consider. You may also wish to create multiple portfolios for different niches, such as weddings, portraits or wildlife.

Commission high-quality prints – whether you opt for a digital or physical portfolio it is useful to have some shining examples of your work to place in people's hands. Find a print shop that you trust and be prepared to give out samples of your work, for example, giving newly-engaged couples something to remember you by at a wedding fair.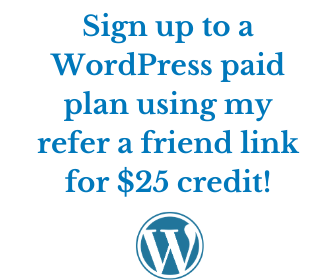 Showcasing your photography portfolio
As a freelance photographer, showcasing your work is essential for attracting clients and building your brand. There are several options for presenting your portfolio, including:
Online Portfolio Websites
Creating an online portfolio website is an excellent way to showcase your work and make it accessible to a wide audience. You can use platforms like Squarespace, Wix, or WordPress to create a custom website that showcases your portfolio, your bio, and your contact information.
Social Media Platforms
Social media platforms like Instagram, Facebook, and LinkedIn can be used to promote your photography and connect with potential clients. You can create a professional profile and share your portfolio, along with updates and behind-the-scenes glimpses of your work.
Personal Networking
Personal networking is another option for showcasing your work and attracting clients. Attend events, reach out to friends, family, and colleagues, and use your existing network to spread the word about your photography business.
Gallery Exhibitions
Holding a gallery exhibition is a great way to showcase your work to a wider audience. You can display your portfolio in a public space and connect with potential clients, as well as other artists and photographers.
Print Portfolios
Having a physical portfolio to show clients can be an effective way to demonstrate your work and your commitment to your craft. You can create a professional-looking portfolio book or a set of prints to showcase your best work.
Each of these options has its pros and cons, and the best choice for you will depend on your target audience, your personal brand, and your marketing goals. The most important thing is to make sure your portfolio showcases your best work and reflects your unique style and approach to photography.
How to use the internet to your advantage as a freelance photographer
There are so many advantages for freelance photographers in using the internet and it's a great way to start making a name for yourself. Budding freelance photographers can create their own website to help boost their SEO (search engine optimisation) results, helping local people find your services. This includes creating a business listing on Google and you may find that writing a regular blog about your experiences goes a long way to boosting your search engine ranking. You can even create your own online shop to sell your images as digital downloads or prints. There are many unique ways to print photos and different products they can be printed on and sold for a profit such as photo wall clocks or photo cushions.
It is also a useful endeavour to post some of your images to image-sharing sites. While you don't want to give away your work for free, offering some free images for online credit helps put your name out there. You can also host images on these sites for paying customers, this may help you start to make a passive income from your photos.
There are also professional marketplaces where you can list your photography services to find clients and gigs.
Teaching online can also be a rewarding career. If you're a successful photographer then you can use this to your advantage by creating online photography courses, workshops or even offering mentoring to others who want to launch their own photography businesses. Once you become established, there are lots of ways to use the internet to make more money as a freelance photographer.
Networking tips for freelance success as a photographer
Networking is a crucial aspect of success for freelance photographers, and attending photography workshops, conferences, and trade shows is an excellent way to meet other photographers, industry professionals, and potential clients. By attending these events, you'll have the opportunity to showcase your work, learn about the latest industry trends, and network with others who share your passion for photography.
Collaborating with other photographers and vendors in the wedding and event industries, or whatever niche you may be in, is another effective way to expand your reach and grow your client base. By working together, you can offer bundled services to clients and benefit from each other's expertise and contacts. This not only helps you reach a wider audience but also allows you to provide more comprehensive and innovative services to your clients.
Don't forget to utilise your existing network as well. Reach out to friends, family, and past clients to let them know about your freelance photography business. Ask for referrals, and encourage them to share your work with their own networks. Word-of-mouth recommendations are powerful, and by leveraging your existing relationships, you can increase your visibility and attract new clients.
Finally, keep your social media followers engaged by offering promotions, discounts, and special deals. These incentives not only help keep your followers interested in your work but also attract new clients who may be looking for a talented and affordable photographer. Regularly posting high-quality images, sharing behind-the-scenes glimpses of your work, and engaging with your followers are all great ways to build and maintain a strong online presence as a freelance photographer.
Networking not only improves your business prospects and gets your name out there as a beginner in the freelancing game, but also helps improve your interpersonal skills and gives you confidence in dealing with customers.