Why every woman should create a capsule wardrobe
Posted on
The capsule wardrobe is not only an efficient way to dress, but it also teaches us to be mindful about what we buy and wear more thoughtfully.
A capsule wardrobe is something every woman should have, but only a few end up creating. Most don't realise what an impact having one of these beauties would do for their lives!
If you're curious to know why you should have one, and how to create one, read on as we explore the benefits of a capsule wardrobe together.
What are the benefits of a capsule wardrobe?
A capsule wardrobe is a collection of clothing that has been carefully selected to create a versatile and interchangeable look. The goal is to have a set of pieces that can be mixed and matched in different ways, so you never have to worry about dressing in the morning. Let's look at the benefits of a capsule wardrobe.
Save so much time getting dressed
Every morning, we wake up and have to decide what to wear, which can be a time-consuming process. But what if you could just pick out your clothes with ease?
How long does it take you to get dressed at the moment? Imagine cutting that in half, maybe even less than!
As your capsule wardrobe will be so versatile, you'll barely spend any time getting dressed. No need to mull it over for as long as you do now. You'll be raring to go and looking fabulous in no time.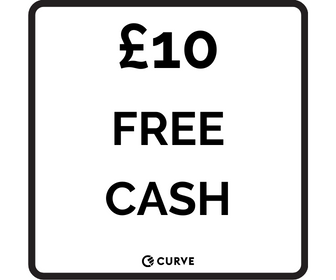 Never say 'I have nothing to wear' ever again
The dreaded phrase. You'll never utter those words ever again with a capsule wardrobe! You'll have plenty of things to wear. All of your clothes will be interchangeable, and you'll be able to create a variety of outfits suitable for all occasions and temperatures.
Sounds magical doesn't it?
Love every outfit you put on
You'll love every outfit you put on. One of the main things to do with your capsule wardrobe is to ensure you only ever buy things that you love. This means you'll love everything you put on, and won't end up buying things for the sake of it.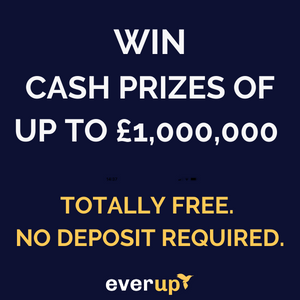 Save money
It costs money to buy new clothes every season or because we feel like it. Many people find that they can save money with a capsule wardrobe because they don't need to buy as many clothes. A capsule wardrobe is a minimalistic wardrobe with a limited number of clothing items. It is usually made up of 10-20 pieces that are interchangeable, and it helping the wearer to save money.
You'll save so much money when you put together your capsule wardrobe. As you have something for every occasion and so many different combinations to try, you won't feel the need to go out and buy something new every time an event pops up.
Using things like UK voucher codes can help you save even more when choosing the items for your capsule wardrobe, as well as using the best cashback sites in the UK.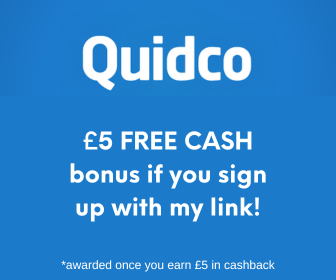 Have higher quality clothing
Another key point of a capsule wardrobe is to ensure you're buying a higher quality of clothing. Throw away fashion doesn't really have a place in your capsule wardrobe, unless you can tell that it's high quality and will last. Choosing high quality clothing for your capsule wardrobe is important because it will make you look better and feel better. High quality clothes are usually made with higher quality materials, which means they will last longer, fit more snugly, and be more comfortable to wear. As they last longer, they will save money in the long run and enable you to simplify your life by not needing to replace clothing so often.
How to create your capsule wardrobe
With a capsule wardrobe, you'll never be left wondering what to wear again. Here's how to create your own capsule wardrobe.
Define your style and what suits you
Appreciating other styles is fine, but know what you consider to be 'you' and what not to be you. Define your style by making a moodboard of other styles and working out what shows up a lot. This can take some trial and error. Of course you can experiment too, but you want to fill your capsule wardrobe with clothes you love and feel comfortable in.
Stick to a certain colour palette
By sticking to a colour palette of only a handful of colours, you'll be able to mix and match more items rather than struggling to put things together. You could even make a certain colour or scheme your trademark!
Make sure you have everything you need
There are lists online that will advise you on everything you need. This might include two pairs of jeans, 3 shirts, 2 nice shirts, etc. It all depends on you, but make sure you take your time with it!
Enjoy creating your capsule wardrobe and watch it change your life!
What about underwear in a capsule wardrobe?
There are so many different types of womens underwear- high waisted, low waist, boy shorts, bikini briefs, thongs etc. How can you choose which ones to include in your capsule wardrobe?
The first step is to decide what type of underwear you like. Do you prefer thongs or boy shorts? Find out which style suits your body shape and size best before buying any new items for it! If you're not sure what type of underwear will suit you best, try a few different styles until one feels right.
Then choose the colour that matches most outfits in your capsule collection (most likely black, white or nude).This way, when it comes time to put together an outfit, there's no guessing game involved - just grab some matching underwear that you know is comfy, the right colour and fits well.
Avoid buying novelty socks and other pieces of underwear, such as corset bras or other rarely worn items, that can't be used daily and will clutter up your drawers.
Looking for more ways to save money?
Check out my massive money-saving tips section and find some great deals on my free money pages!
Related reading:
Save time, space and money with a capsule wardrobe
How to have a capsule children's wardrobe
Keep your clothing costs down with subtle fashion
3 spring fashion trends you can do on a budget
How my bedroom décor describes my personality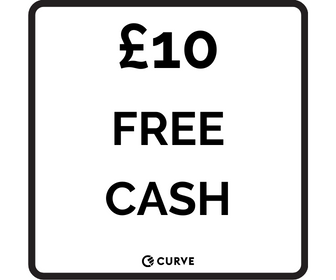 Originally posted in 2016 and updated in 2022
Save