Essential Wardrobe Must Haves For Every Woman
Posted on
Welcome to our list of essential wardrobe must-haves and additions that every woman will love! Building a well-rounded wardrobe can be a daunting task, but we're here to help. These additions and key-pieces will elevate your style and make getting dressed in the morning or evening a breeze. So why wait? Start building your dream wardrobe today with these essential pieces of clothing for women.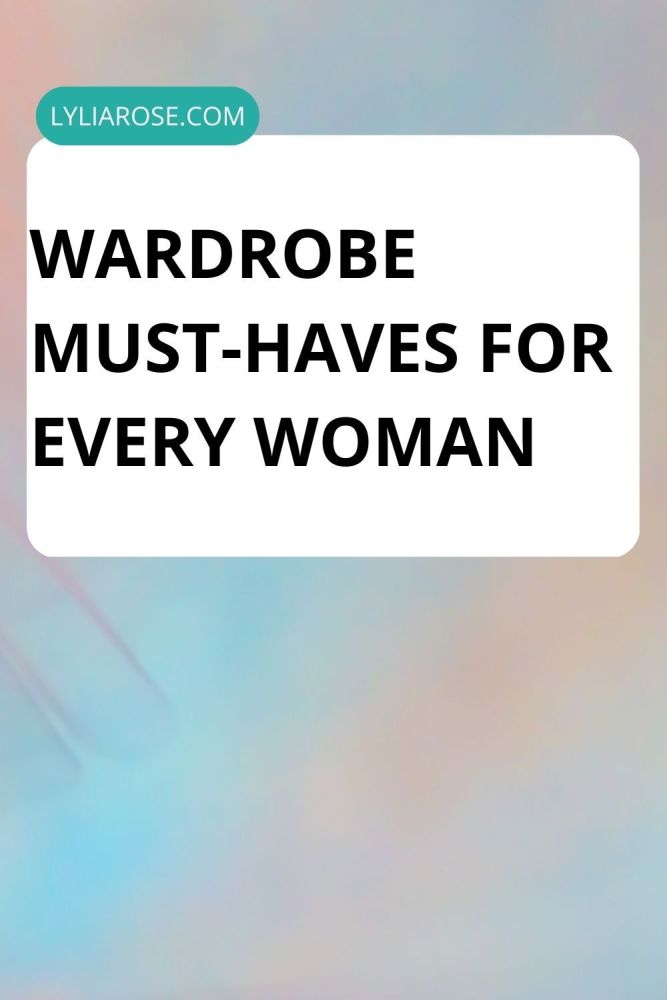 ---
TABLE OF CONTENTS
In this article, we will explore in more detail:
8 wardrobe essentials and wardrobe must haves for every woman
Wardrobe additions and key-pieces to add to your wardrobe collection

Flashy must-have wardrobe additions for women
Sexy wardrobe additions for women
Casual wardrobe must-haves for women
Essential workout wear for women

Additional resources when re-organising your wardrobe
---
8 wardrobe essentials and wardrobe must haves for every woman
You all hear about them, but what makes up an essential wardrobe? What are the pieces that no woman should be without? Firstly in this article, you're going to take a look at eight wardrobe essentials for women of all ages and styles. These pieces will help you create outfits for any occasion, and they'll always stay in style. So let's get started!
1. A classic white button-down shirt
A classic white button-down shirt is essential for any woman's wardrobe. It's timeless, versatile, and can be dressed up or down depending on the occasion. It's a great base piece for layering and acts as a blank canvas to add your own style to an outfit. A quality white dress shirt will never go out of fashion and can be paired with anything from jeans to skirts or trousers. Pick one made from a breathable fabric such as cotton or linen, which will keep you comfortable while looking bright and polished.
2. A good pair of jeans
Jeans are some of the most versatile items in a woman's wardrobe and can be dressed up or down depending on the occasion. Investing in a good-quality pair that fits your body shape ideally is essential for creating stylish, comfortable outfits. Look for varieties with a bit of stretch, which will move with you throughout the day. Bootcut and straight-leg jeans look great on almost everyone; however, feel free to experiment with other styles, such as wide-leg, skinny or cropped jeans, to find what works best for you.
3. A neutral blazer
A neutral blazer is an item that every woman should own as it has so many styling possibilities - perfect for layering over any outfit. Choose a lightweight, timeless style that can be dressed up or down depending on the occasion. A navy or grey blazer is versatile and can instantly pull an outfit together for any occasion. It's a classic item that can help transition your wardrobe from winter into spring.
4. A stylish dress
A fashionable dress is essential for any woman's wardrobe as it's easy to create a put-together look in an instant. Choose one made from quality fabric with flattering shapes and cuts that fit your body type well - this will ensure you feel comfortable and confident while wearing it. Experiment with different styles such as wrap, midi, mini dresses, maxi, or shirt dresses to find what works best for you. There are even styles that can be worn to work in the day with a blazer for a smart office look and then instantly changed into an evening suitable attire with the addition of some heels, removing the blazer and adding some sparkling jewellery!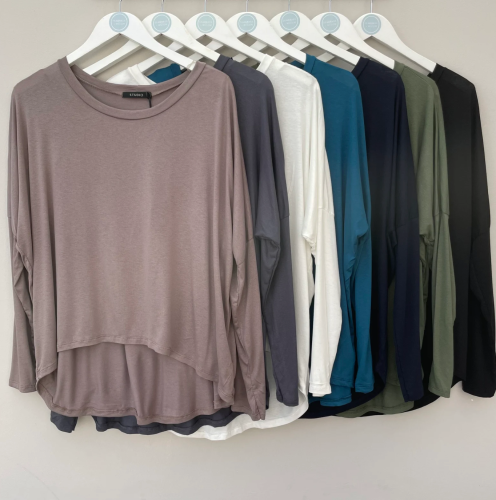 5. An oversized sweater
An oversized sweater is perfect for those days when you want to be comfortable yet still look stylish. It's a great layering piece that can be dressed up or down depending on the occasion - perfect for creating effortless, casual outfits. Choose a neutral colour such as grey, black or white, which will provide versatility and can easily be paired with jeans, skirts, leggings and trousers alike.
6. Quality lingerie
Good quality lingerie is an essential part of any woman's wardrobe - it will make you feel confident and give your clothes the proper foundation. Take the time to find lingerie that fits perfectly, as ill-fitting bras and underwear can ruin even the most fashionable outfit. There are many websites that sell no-VPL underwear which is not noticeable under clothing and comfortable wireless bras are available here. Invest in a few basic pieces such as t-shirt bras, high-waisted briefs and slips to create a foundation for any outfit. A seamless wireless bra is great for everyday wear whether it's a casual weekend at the farmers market, or a meeting at work - the all-day comfort is well worth the money! Investing in high-quality materials such as silk or lace will ensure your lingerie lasts longer and keeps its shape better, so it's worth spending a bit extra on pieces you love.
7. Classic pumps
Every woman needs a pair of classic pumps in her wardrobe. They are timeless, comfortable and perfect for any occasion - whether you're at work or going out for drinks with friends. Choose a style that fits your personal preference, such as pointed-toe, round-toe or kitten heel. A neutral colour like black pumps or nude will be the most versatile but feel free to experiment with other hues if you want to add some extra flair to an outfit.
8. An elegant handbag
A well-made handbag is an accessory every woman should own - it can instantly elevate an outfit from casual to smart casual or even sophisticated. Look for bags made from quality materials such as leather and canvas, which will last longer than cheaper alternatives. When choosing a style, consider something timeless and classic such as a tote or satchel, which can be used for many occasions.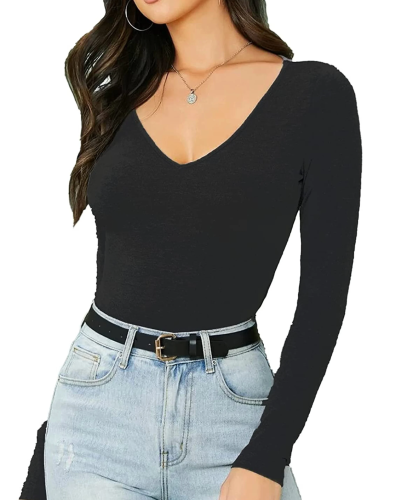 ---
Wardrobe additions and key-pieces to add to your wardrobe collection
Do you feel as though your wardrobe needs a few little additions? Sometimes it's easy for a wardrobe to become outdated, and we wear the same clothes over and over until we physically can't wear them anymore. So, every so often you're going to need to go through a little clear out and renew stage. When you do, it can be hard to know what to replace the clothes you loved so dearly with, or what to add to your collection.
Well, there's so many new possibilities out there for you, some you might love, some you might hate. But one thing we do know is that you're going to love these wardrobe additions... Have a read on to find out more about the wardrobe must-haves for every woman as we cover key-pieces to add to your wardrobe collection for every occasion: flashy, sexy, casual and workout!
Flashy must-have wardrobe additions for women
There's probably a few different fashion trends and styles that you're going to have in your wardrobe, but one of them is definitely going to be something flashy... something for those times where you want to get dressed up and let your hair down for a good time! But what is flashy while still being sophisticated? Here are some options:
One of the best items is definitely a bodycon dress. It's perfect for showing off a good figure, and can make a girl feel absolutely amazing.
There's also the jumpsuit look that everyone is loving at the minute - a darker style is always advisable so that you're playing it safe whilst still looking good.
Think about accessories

.

Silver jewellery is probably the best to go with darker clothing. It just looks more sophisticated and nice against darker colours. A piece of statement jewellery, such as a chunky necklace or oversized earrings, can add interest to an outfit and dress it up.
If you want something that is flashy but something you can wear everyday, then you're definitely going to have to invest in a new watch

.

It's a classy daily addition that we guarantee you won't be able to take off once you've got used to wearing it. Add a smart structured blazer and you can take a casual outfit to a formal outfit with a touch of class.
A sequin top or skirt can add a touch of glamour to any outfit and is perfect for a night out. Or a sequin dress that is perfect for a Christmas party.
Don't forget a pair of statement heels to elevate any outfit and add a pop of colour. Look for a pair with a unique design or in a bold hue. Or if you're no good with heels, then opt for some flat sequin sandals.
A metallic bag or clutch can add a bit of shine to any outfit and can be dressed up or down.
For something flashy to keep you warm, a brightly coloured coat or jacket can add a statement piece to your wardrobe and can be worn over a variety of outfits to switch things up.
Bold lip colour, such as a red or hot pink, can make a statement when it comes to makeup and finishing off a flashy outfit.
Sexy wardrobe additions for women
Sometimes a girl just needs to feel sexy, but those times don't seem to come around often enough. As women, we judge ourselves so much to the point where we find it impossible to feel good about ourselves.
But what is one item that can change all of this if we want to spice up our outfits?
Lingerie.
Lingerie styles such as Ultimo will make you feel absolutely amazing, and will most likely fill you with so much confidence in yourself. Half of the battle is loving the skin you're in however, so always try and build on your image to begin with.
Just make sure it's all a good fit, and that you're picking the right style of bra and brief sets to suit your figure. Even just wearing matching underwear can make you feel great!
Feeling confident and sexy is a right that every woman deserves to have. And what better way to boost your self-love than by investing in some alluring pieces for your wardrobe? Here are a few sexy must-have wardrobe additions as a woman that will make you feel absolutely amazing:
A slinky slip dress is the perfect mix of effortless and seductive. Wear it out on the town with heels, or keep it casual with sneakers.
High-waisted pants with a flare leg will elongate your legs and cinch in your waist, creating a flattering and sexy silhouette.
A wrap dress is a versatile piece that can be adjusted to your desired level of coverage and will hug your curves in all the right places.
A plunging neckline top or dress adds a hint of sexiness without showing too much skin.
Thigh-high boots will elongate your legs and add a touch of allure to any outfit.
A set of lace or silk underwear will make you feel confident and sexy, even if no one else gets to see it.
Gorgeous, lowcut nightgowns with lace detail can also make you feel sexy at home in the evenings, while some can even double up as a slinky slip dress in the evening if you choose the right colourway!
Don't forget to choose pieces that fit you well and suit your figure. When it comes to feeling sexy, it all starts with loving the skin you're in.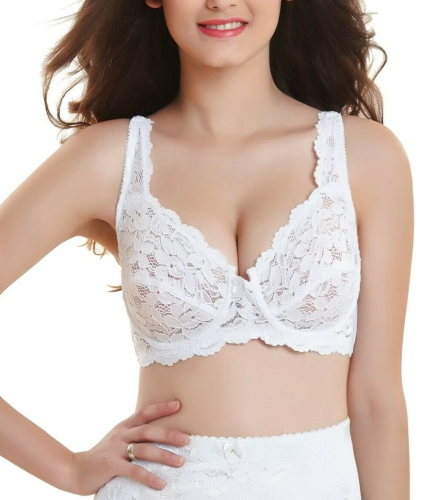 Casual wardrobe must-haves for women
Casual clothing is usually the main thing that we wear on a daily basis, so this should be the wardrobe addition you're focusing on the most. When it comes to our everyday outfits, comfort is key. But that doesn't mean we can't still look chic! If you're looking to update your casual wardrobe, here are some must-have pieces you'll love:
Ripped skinny jeans are a classic that never go out of style. Pair them with a tucked-in blouse for a polished, casual look.
Sneakers are a staple for running errands or casual days out. Go for a neutral pair that will match with everything.
A cosy sweatshirt or hoodie is perfect for those days when you want to be comfy but still put-together. Look for a graphic style or one in a bold colour.
Every woman should own a pair of leggings that are both comfortable and flattering. Look for a high-waisted pair made of thick, stretchy material.
A basic white t-shirt is a wardrobe staple that can be dressed up or down. Make sure you invest in a high-quality, well-fitting style.
Also a striped t-shirt. Check out these t-shirts from Lands' End in jersey styles both plain and patterned for some inspiration. As well as a cotton vest top in both a plain colour and a patterned version. Perfect for the summer with shorts or jeans and sandals, or in winter to layer up for warmth.
A flowy maxi dress is a must-have for warm weather. Look for a unique print or a vibrant colour to add some personality to your outfit.
Don't forget to accessorize! A statement bag, a pair of statement earrings, or a unique watch can take any casual outfit to the next level so you're ready to dress for any occasion.
Check out our tips on how to change casual clothes into formal outfits so you can get the most our of your wardrobe staples! And if you hate feeling stuffy in tailored work attire, then check out our ideas on how to look professional but stay comfortable in work clothes.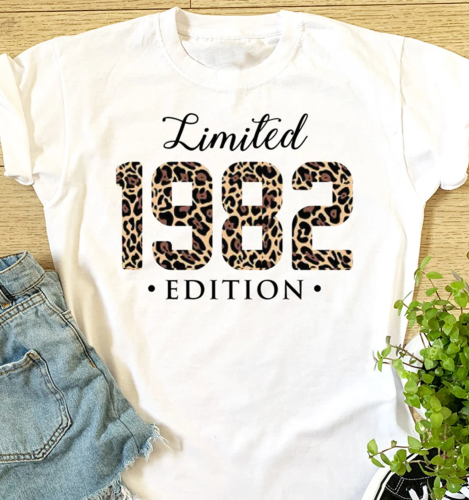 Year of birth casual white tee
Essential workout wear for women
When it comes to working out, having the right gear can make all the difference. From supportive sports bras to moisture-wicking leggings, there are certain items that every woman should have in her workout wardrobe. Read on for a list of must-have workout wear for women, and why they are essential for any fitness routine so you can get better results out of your workouts.
Sports bras: A must-have for any woman's workout wardrobe, sports bras offer support and minimize breast movement during physical activity. Look for styles that are designed for your specific level of activity and come in a variety of fits and sizes to suit your body shape. A well-fitting and supportive sports bra is a must. We love the Yvette sports bra from their recycled range.

Leggings: Every woman should own a pair of workout leggings that are both comfortable and flattering. Look for high-waisted styles made of moisture-wicking fabric to keep you cool and dry during intense workouts. Leggings with compression technology can also help to improve muscle endurance and reduce fatigue.

Sneakers: A comfortable and supportive pair of sneakers is essential for any workout. Look for a style that fits your foot well and is designed for the type of activity you will be doing. Sneakers with good arch support can help to prevent injury and improve performance.

Athletic tank tops or t-shirts: Athletic tops and t-shirts are designed to be breathable and allow for ease of movement. They are available in a variety of styles and materials, such as mesh or moisture-wicking fabric, that are perfect for different types of activities and weather conditions.

Gym bag: A gym bag is a convenient way to transport your workout essentials and clothes if you're going to the gym or elsewhere to workout. Look for a style that is spacious and has multiple compartments for organisation and easy access to your gear.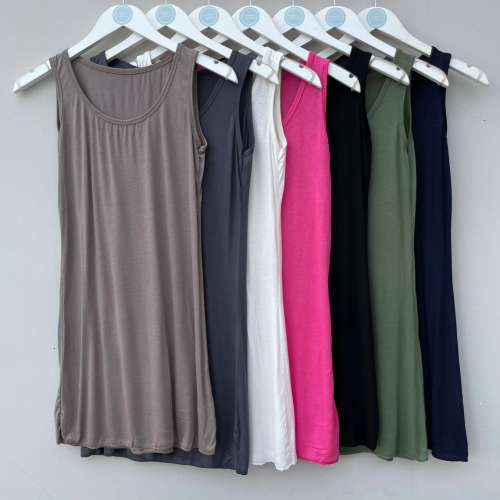 Final word
In conclusion, building a well-rounded wardrobe takes time and effort, but it's worth it in the end. By investing in essential pieces like the little black dress and tailored blazer, as well as trendy items like statement bags and patterned blouses, you'll have the foundation for a wardrobe that can take you from the office to a night out on the town.
And don't forget the all-important pieces that will make you feel sexy and confident, like lingerie and a slinky slip dress. With these must-have wardrobe additions, getting dressed in the morning will be easy and you'll always feel your best.
Before you go...
Now you know the best staples and must-have pieces for your wardrobe, but you may need some tips on what to do with old clothing or how to best invest in key-pieces for your wardrobe. Here are some further resources to help.
When redesigning your wardrobe and having a clearout, you may find pieces that you need to get rid of, but STOP! Before you throw them away, here's a list of ideas of what to do with old clothing so you don't have to throw it into landfill.
To save money on clothing in the long run, make sure you invest in the right clothing in the first place so it stands the test of time. And with sustainability a hot-topic right now, here's how to shop more ethically and sustainably for clothing.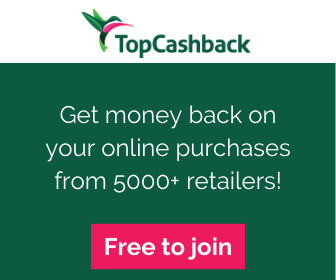 Want some great money-saving tips for everyday spending and saving?
Find some great deals on my voucher codes and 80+ ways to get free money pages!
Learn how to get free food and heavily discounted food.
Check out my list of UK apps that turn receipts into cash and also this list of UK cashback sites to maximise your free cashback and savings.
Find free cryptocurrency offers here and free shares offers here!
Subscribe to our newsletter for the best free money offers, money-making and money-saving tips we discover!