£50 cash giveaway September 2020
Posted on
GIVEAWAY HAS ENDED. Winner notified.
---
Win £50 cash in my September 2020 giveaway
Welcome to my latest monthly cash prize giveaway. Every month I give one of my lucky blog readers the chance to win £50 prize money directly to a PayPal account.
There are loads of different ways to enter from following me on social media to retweeting any of my tweets or sharing a blog post from one of my blogs.
You can even come back daily for extra entries and even more entry options!
Happy September!
The summer months have flown by. I felt like the start of the pandemic lockdown was quite slow, but the last couple of months have really sped past us.
It's now September and I can definitely feel autumn in the air! We've even had the fire on a few times as I've felt so cold!
It's back to school this week and I feel like some of our life will start to return to normal. I will be able to work kid-free and start to have routine again.
August was yet another challenging month of trying to work from home and keep an eye on the kids at the same time.
Usually they go to a local holiday club for the last four weeks of the summer holidays and we go away for the first two weeks.
This year there was sadly no going away and the holiday club was closed due to the coronavirus pandemic.
So it continued on through the summer holidays with my husband Ben and I battling for work time, trying to keep on top of the housework and caring for the children.
Fingers crossed next summer will have more normality and the kids will be well entertained at holiday club and we'll have a lovely family holiday too. It's definitely boring for them at home with mummy and daddy trying to work full time!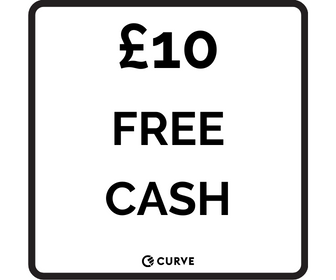 What happened on Lylia Rose in August?
August was another month of trying to update some old blog posts, but not as many as I'd have liked. When the kids are back at school I will be able to crack on with all the blog admin I haven't had a chance to fully focus on for the past few months.
I wrote a couple of small business related articles. I'm so passionate about running small businesses and being self-employed. My husband has three self-employed businesses and I have a few too!
Creating a business that gives back and is for the social good might be easier than you think. I wrote an article about how small businesses can give back which might help you think outside the box when it comes to how your business, if you have one, can help others in need.
If you do have your own business then make sure you know how to benefit from automation to make your life easier and save time!
On that note, here are some time saving tips for cleaning your house so you're not wasting time there either, as well as ways to decorate your home on a budget to keep it looking great. If you're spending more time than ever at home nowadays then you want to make sure you like how it looks!
If you are a blogger then I added some new websites to my huge list of where to find sponsored blog posts.
Win £50 cash!
It's time for my monthly giveaway. This one runs for the entire month, giving you lots of chances to enter as many of the entry options can be completed each day.
I am giving away a whopping £50 cash this month to one of my lucky blog readers.
I know this could really help out in these strange times and wish you all the best of luck. If money is tight then do check out the rest of my blog. You'll find lots of ways to make money online and save money too. There are several blog posts categorised in my top menu that will help you out.
These will get you started and there are plenty more on my blog - over 2000 blog posts!
Here are some of the best!
Have you got your free £5 cash yet? It's really easy and costs nothing.
Enter here to win £50 free cash
Now, time for the giveaway....
The cash will be sent as £50 GBP to a PayPal account only. If you don't have a GBP PayPal then you may be charged a foreign transaction fee.
There is no limit on the number of entries per person. Follow the instructions for multiple entries.
Return daily for even more entry options!
GIVEAWAY HAS ENDED. http://www.rafflecopter.com/rafl/display/ee07d1b3180/
GIVEAWAY HAS ENDED. Winner notified.
Good luck!
T&Cs
There will be one winner

The cash prize will only be sent to your PayPal account

The winner will be picked at random by Rafflecopter & notified by email within 28 days

The prize must be claimed within 28 days of the first notification email or it will be forfeited

There is no limit on the number of entries per person. Follow the instructions for multiple entries. Return daily for even more entry options.

All entries must be received by the date and time specified.

This giveaway is open worldwide.