Learn how Katie from Student Skint makes money blogging
Posted on
Welcome to my Money Making Blogger Interview series where I interview bloggers from around the globe who make money by being a blogger!
Tell us all about you and introduce your blog.
My name is Katie and I'm a self-confessed bargain hunter! I have a blog www.studentskint.com which teaches students and young adults ways to make money, save money and enjoy life on a budget.
How long have you been blogging and when did you make money from your blog?
I've been blogging for about 3 months now and I started monetizing from the very start.
How much money do you make each month from blogging?
I don't really have a regular income from my blog. It varies if I get 1, 2 or no sponsored posts as I don't make much money from ads.
How do you make money blogging?
I use affiliate links, I have ads placed on my blog and I accept sponsored posts from brands. My favourite way to earn money from my blog is by doing sponsored posts because it's a quick way to earn a sum of money and so far the brand have suggested what the post is about which gives me an idea of a post.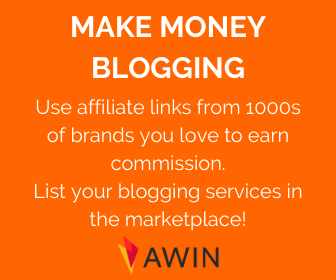 How did you prep your blog to make money?
Placing ads and setting up affiliate accounts.
What are your aims for your blog in the future?
I plan to increase the income earnt from my blog but most importantly I want to build a bigger fan base and become better known.
If someone is new to blogging, what are the important things to focus on to monetize?
I'd say concentrate on promoting the things that directly relate to your audience. What do they want to see/buy?
The more effort you put in the more you'll get out but I'm not able to put lots of effort in at the moment so it's definitely affecting my income from my blog.
What inspires you to blog?
Nothing particularly inspires me to blog, I blog because I want to do it. The best thing about blogging is being able to share all of my ideas and tips with other people.
Would you still blog even if you couldn't make money doing it?
Yes! I enjoy having a creative outlet and helping others to make money, save money and enjoy life on a budget :)
Do you think blogging is here to stay?
I'm not sure to be honest. Everything is digital and video nowadays so I feel as though most bloggers will become YouTubers and vloggers if they haven't already.
Thank you so much for taking part in my Money Making Blogger interview series and best of luck with your blog!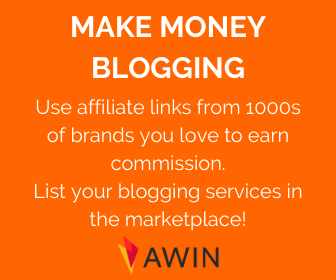 More helpful articles if you want to monetise your blog
Make money from your blog with Awin affiliate marketing
Make money from your blog without Google ads
4 ways to find paid blog opportunities
How to improve your domain authority (DA)
Make money blogging with Get Blogged (even as a new blogger)

Make money blogging with Considerable Influence

Make money blogging with Press Loft

Make money blogging with Bloggers Required
6 secrets to make more money from your blog

Online resources and blog posts to make money blogging

How I drive traffic to my blog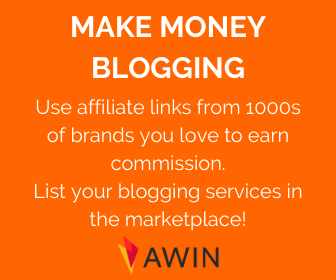 Introduction to my money making bloggers interview series
If you're wondering is it possible to make money blogging? Then yes, it really is possible to earn a living as a blogger!
It's what me and many others are able to call our full-time income, but many people don't understand how it is possible, so this interview series will show exactly how bloggers are making an online income from a blog.
There are lots of different ways to monetize a blog and they will all be revealed in this series.
I share lots of tips on how I make money blogging in my Make Money Blogging section, but it's also great to learn from other bloggers too. One thing I love about the blogging community is how friendly and open it is. There's room for everyone and we all like to help each other grow and learn from one another.
Learn how bloggers make money
Learn how my interviewees make money from blogging and the steps they took to monetize their blog. I hope you feel inspired and learn something new from this series.
Learn how many hours they spend on their blogs per week, what sort of income this provides and if there are any cons to blogging for an income.
I've been a full-time blogger since January 2017 and I started blogging in April 2013. It still amazes me that I can make money from home as a blogger.
BUT, it's not without a lot of hard work, so don't be fooled into thinking you simply set up a website and voila, income starts rolling in. If only! I've work more hours per week than I did in any full-time employed job - my blog is my life!
I'm hoping it won't always be that way and there are lots of passive ways to make an income from blogging, but you have to set up the foundation first which can take lots of hard work and patience.
In this series I am going to interview other bloggers who also make money from their blogs to hopefully inspire people to start a blog if they wish or to make that leap to monetizing content. I also find it so interesting to learn what other bloggers are up to. Even us full-time bloggers can learn from each other and inspire one another.
Read all the money making blogger interviews here.
Other ways to make money from home
How I made £32000 from home in 2018-19
5 tried and tested ways to make money as a UK stay at home mum
Easily make money from home by testing websites with Whatusersdo
Make money online testing websites and apps with UserTesting
How I earn up to £50 per hour matched betting from home
Get paid doing simple tasks from your phone with Streetbees
Earn cashback on things you already buy
Not sure about Matched Betting? Make £40 now to see if it's for you!
Make money in your free time with RedWigWam (perfect for busy mums)
Make money online with OhMyDosh!
Make money at home from receipts with Receipt Hog and Shoppix
Make extra money online with YouGov
How to make money from your phone with Roamler
20 ways to make and save more money in 2019
Make money at home searching the web
Make money at home with Prolific Academic
Make money online with Crowdville
HuYu– earn gift cards with your supermarket receipts
SnapMyEats–Amazon gift vouchers in exchange for your food receipts
Please pin me