Income report - how much money I made from home in May 2019
Posted on
Welcome to my monthly income report where I share how much money I make from home. The income I share is from blogging, various online side hustles, money-making smart phone apps, website testing, online selling and also cash back. Find lots of tips and resources so you can make money from home too!
To read why I share my income reports start with the blog post why I publish income reports
Another great read is how I made £32000 from home in 2018/2019
Thanks for following my journey.
Enjoy :)
May 2019 blogging and home income report
Please note, this blog post shares my total turnover for the month, before tax deductions and expenses. My expenses differ each month as some are annual or quarterly payments, however my average monthly business expenses, tax savings, national insurance, etc, are usually around £830. Deduct this from the total for an idea of my take-home pay.
From smallest to largest:
GreenJinn £1.90
GreenJinn is a smartphone app which has digital coupons for the main supermarkets Tesco, Sainsbury's and Waitrose. Simply find a coupon you want to use, take a photo of your receipt once you've bought the item and within a day or so you'll get your cashback. You can then cash it out to your PayPal account.
Shoppix £5.00
I snap all my receipts on smart phone app Shoppix to collect points which I can then exchange for cash!
Shoppix freebie - If you enter 52YFMN8U when you download the Shoppix app, we can both get 200 tokens when you snap a valid receipt and complete the profile survey!
Huyu (Tesco vouchers) £5.00
My first cashout with receipt app HuYu! They only offer giftcards and not cash, so I chose a £5 Tesco voucher which is perfect as I go there almost daily!
Swagbucks £5.00
I also had my first cashout with Swagbucks this month for £5. I collect points for using their search engine to browse the web!
Find out more here: Make money at home searching the web
Shopmium £7.10
Another supermarket cashback/coupon app! Sign up with my Shopmium referral link and you'll get a freebie like a jar of Nutella!
Read more here: How to save money at the supermarket with Shopmium
Whatusersdo £10.00
I do website testing at WhatUsersDo for £5 per test. I think they're now closed to new applicants as my sign up link isn't working. I've emailed them to find out but they've not replied yet.
Read my blog post easily make money from home by testing websites
Facebook Marketplace £14.00
We had a bit of a shuffle around at home and got rid of the kids playroom. It's now going to be storage for Ben's handmade furniture. This meant we moved everything up to the kids bedrooms and had a sort out.
Here's what I sold on Facebook Marketplace in May:
£5.00 Disney Cars canvas
£7.00 Wooden play castle
£2.00 Kids book
Read more - 5 tried and tested ways to make money as a UK stay at home mum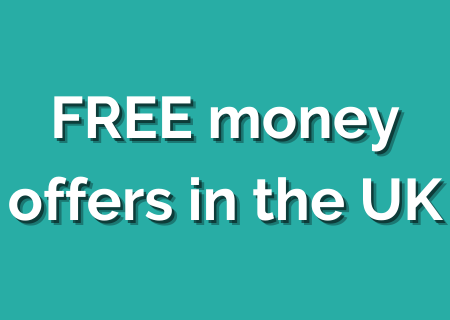 Crowdville £14.98
I tried out a new app and filled out a survey to share my experience.
Read more about Crowdville here: Make money online with Crowdville
Prolific Academic £17.98
I complete lots of studies online to help academics with their research. It's really interesting and the studies are so varied. Some only take one or two minutes.
Find out more here: Make money at home with Prolific Academic
User Testing £22.96
I also do website testing with User Testing at $10 per test. Find out more here: Make money online testing websites and apps with UserTesting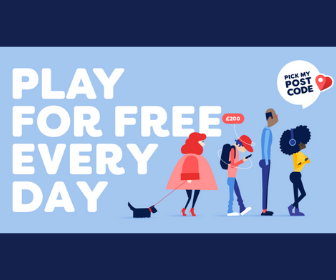 Profit Accumulator referrals £66.27
This is from referring people to Profit Accumulator who I highly recommend for matched betting. I used them for 26 months and made over £5600 in profit in my spare time.
It's great to know other people are signing up and making money too.
They have a great referral scheme too, so if you love matched betting then you can make even more money by referring your friends and family.
Find out more here: how to easily make money matched betting
Personal eBay £73.95
There's some profit here, but fees and postage really eat into any eBay profits. I much prefer selling on Facebook Marketplace in some ways, but eBay is still great for used clothing and I also sold an unwanted festival ticket which Facebook wouldn't allow me to list.
Here's what I sold in May on eBay:
£6.10 3x pairs Reuben's joggers
£2.49 1x Victoria's skirt
£2.49 boys top
£3.94 womens playsuit
£6.30 men's hoody
£4.70 book
£3.94 dinosaur top
£40.00 festival ticket
£3.99 maxidress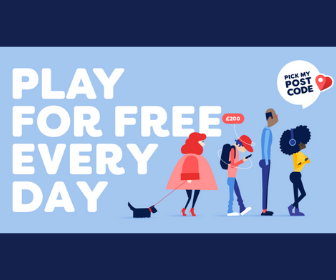 Awin affiliate marketing £150.00
Another payment from Awin - that's four months in a row, plus I have over £300 pending in my account too! Awin is an affiliate marketing platform where online publishers/bloggers can have access to thousands of well-known brands affiliate programmes!
They also have a marketplace where you can list all your services such as blog posts, giveaways and social shares. That's what this payment is actually from. A company found me on the marketplace and paid me a special £150 comission to write a blog post all about them which I could even include my affiliate links in.
Another bonus is you can join their own affiliate programme and you'll get £30 per person you refer to Awin.
It costs £5 to join Awin, but you'll get that back in your first payment. The payment threshold is only £20 and they pay this directly to your bank once you reach £20 and the comissions are approved by the brands.
Find out more here - How to make money from your blog with Awin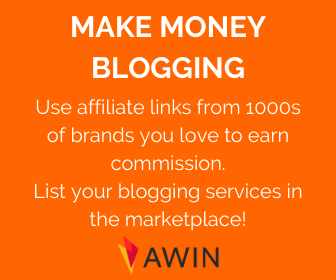 Blog writing £2,758.97
A great blogging month compared to the last couple of months. It's really picked up in May, but I was also owed a lot of money from April so that really helped to bump this figure up.
Here's the breakdown of my blog income across my four blogs and their DA scores:
| | | |
| --- | --- | --- |
| DA36 | www.lyliarose.com | £2,334.54 |
| DA25 | www.healthyvix.com | £206.59 |
| DA21 | www.wood-create.com | £161.68 |
| DA19 | www.travelvixta.com | £56.16 |
Want to make money from your blog? Check out these blog posts: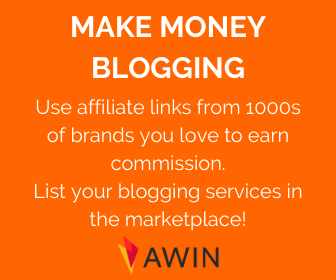 ---
May 2019 grand total £3153.11
More money-making blog posts and links
Check out these links and the menus at the top of my website for lots more ways to make money from home!
Get £5 free cash if you sign up to Curve with code FL2KH or click https://www.curve.com/join/#FL2KH to sign up and get your free £5 cash!