Income report - how I made £2385.65 from home in July 2019
Posted on
One thing I am learning after 27 months of taking the plunge and going full-time self-employed is that there is no consistency. Well, I've always made a full-time income from blogging since making that scary decision to do blogging full-time, but there's no guarantee quite how much I will make each month.
Some months seem quiet, but it could just be that people aren't paying their invoices until the 30th day. Other months seem more successful income-wise, but again, it could be that I was owed a lot of money from the previous month and suddenly everyone pays all at once.
From August onwards things are going to get a little scary in our household as my husband has also gone self-employed! Luckily he's got a head start with some things, especially finances, as I can teach him how I've learnt to manage my money and save for tax, etc.
I'm fully behind him for pursuing his dreams, but I am also slightly anxious about our income as we will never know how much we will have each month! We will save up all our earnings each month and pay ourselves on the last day of the month. This will then need to last us one month until we pay ourselves again. I find this the best way to manage self-employment income.
When I was first self-employed I used to just spend it as it was received and it was easily spent! I find giving myself a monthly pay day and then budgeting for bills, food, savings and spending a much better system.
So fingers crossed all goes well for Ben my husband with his self-employment and that mine continues to go well too as I have no backup of my husband's guaranteed income anymore!
To make sure we have security we saved a big emergency fund which you can read more about here: How we saved £6500 in 6 months
July 2019 blogging and home earnings income report
Welcome to my monthly income report where I share how much money I make from home. The income I share is from blogging, online side hustles, website testing, online selling, cash back and bank interest.
Basically, I share all the income I've made in this blog post no matter where it's from - self-employment and other places. Find lots of tips and resources so you can make money from home too!
This blog post shares my total turnover for the month, before tax deductions and expenses. My expenses differ each month as some payments are not monthly; however my average monthly business expenses, tax savings, national insurance, pension and student loan payments are £830. Deduct this from the total for an idea of my take-home pay.
To read why I share my income reports start with the blog post why I publish income reports
Another great read is how I made £32000 from home in 2018/2019
Thanks for following my journey.
Let's take a more in-depth look from the smallest to largest earnings this month:
Streetbees £1.78
This is an app where you can complete short tasks and questionnaires for cash. I once got £5 for filming myself making a cup of tea!
Read more and sign up here: Get paid doing simple tasks from your phone with Streetbees
Shoppix £5.00
I snap all my receipts on smart phone app Shoppix to collect points which I can then exchange for cash!
Shoppix freebie - If you enter 52YFMN8U when you download the Shoppix app, we can both get 200 tokens when you snap a valid receipt and complete the profile survey!
SnapMyEats (Amazon vouchers) £5.00
This is a smart phone app that rewards you with Amazon vouchers for taking photos of your food receipts and answering a couple of questions!
You can get a maximum of £5 in vouchers for snapping 15 food receipts in one month.
Find out more here: SnapMyEats review – earn Amazon gift cards with your food receipts
Huyu (vouchers) £5.00
My second cash out with receipt app HuYu! They only offer gift cards and not cash. I choose the Tesco vouchers as it's where we mostly shop.
You can collect 5 points for every receipt, up to a maximum of 10 receipts per week. You need 500 points for £5. You can earn more by completing short surveys too.
Find out more here: HuYu– earn gift cards with your supermarket receipts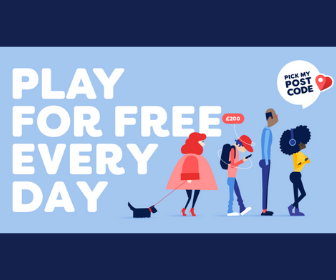 Gener8 (amazon vouchers) £5.00
My very first cash out with Gener8!
I've been signed up for a while, but it's been in BETA. Now they are finally letting people exchange their points for prizes.
I have enough points for another £25 in Amazon vouchers, but the BETA marketplace will only let me buy one for now.
Get paid when you see ads online! I didn't do anything except for install the browser extension. Now I get paid when I see ads online. It's a no-brainer.
"Brands pay websites to show you display advertising. With Gener8 that money goes to you. Be a part of the movement."
Read more here: Get paid when you see ads online with Gener8
Top Cashback £5.83
We love Top Cashback and check it before buying or booking anything online to see if we can get cashback by using their link to go to the website instead. I also have a browser notifier that lets me know if a website I'm viewing offers cashback.
Read more - Over £800 cashback in 2 years with Top Cashback
Here's where I earnt my Top Cashback this month:
• £5.50 Top Cashback bonuses
• £0.33 Etsy
The Top Cashback bonuses are a nice surprise. Sometimes you can get a £3 or £2.50 bonus just by spending around £10 with one of their retailers. I think these were both May bank holiday bonuses for buying things on eBay as I usually would! I would also have got the eBay cashback too!
Top Cashback referrals £7.50
Top Cashback also have a great referral scheme. Once you are signed up you can get a refer-a-friend link. Once your friends have earned a certain amount of cashback then you will get rewarded. I've had anywhere from £5 to £15.
Sign up and let's get everyone getting this free cashback!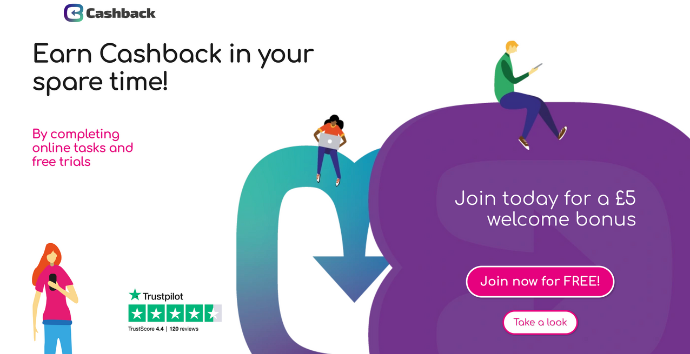 Whatusersdo £10.00
I do website testing at WhatUsersDo for £5 per test. They've just rebranded or merged with another company so my referral link no longer works, but if I can get a new link from the new company then I'll let you know!
Prolific Academic £18.15
I complete lots of studies online to help academics with their research. It's really interesting and the studies are so varied. Some only take one or two minutes. It's anything from a few random questions to concentration tests to views on food packaging!
Find out more here: Make money at home with Prolific Academic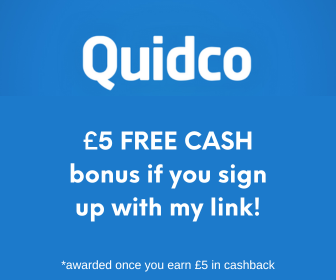 Savings interest £18.17
I've decided to start adding my savings interest to my home income reports. It's money earned, in a way. The more you save the more you can earn and it takes some serious will power for most of us to save!
At the moment I have a joint savings builder and a personal savings builder that offer bonus interest rates for the first £10,000 in each account if you put at least £50 in per month. Once we max these then I'm going to start investing in an Investment ISA each month and look into some other options.
Related: How we quickly reached our £10000 savings goal
User Testing £23.40
User Testing is another place to do website testing. It's a great way to make a little side income each month. There are loads of tests, but it depends on your availability and demographics to which you are able to complete.
Find out more here: Make money online testing websites and apps with UserTesting
Awin affiliate marketing £44.72
This was a nice little surprise from Awin in the middle of the month. I usually get payments on the first of the month, so I didn't think about their second payment run mid-month.
I've started getting regular payments from Awin now, so my affiliate linking strategy is working a bit more!
I cut down on the amount of companies I promote and most of them are now those I use myself. It's much easier to recommend these. I also use banners from Awin on my website which I think helps too.
Awin is an affiliate marketing platform where online publishers/bloggers can have access to thousands of well-known brands affiliate programmes!
They also have a marketplace where you can list all your services such as blog posts, giveaways and social shares.
Another bonus is you can join their own affiliate programme and you'll get £30 per person you refer to Awin .
It costs £5 to join Awin, but you'll get that back in your first payment. The payment threshold is only £20 and they pay this directly to your bank once you reach £20 of approved commissions.
Find out more here - How to make money from your blog with Awin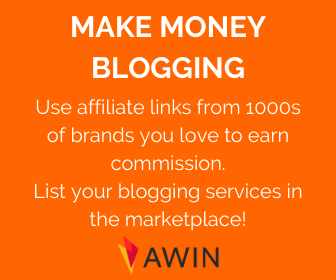 Profit Accumulator referrals £65.03
This is from referring people to Profit Accumulator who I highly recommend for matched betting. I used them for 26 months and made over £5600 in profit in my spare time.
It's great to know other people are signing up and making money too! You don't need to understand how it all works as PA have step-by-step guides that show you exactly what to do, even without any betting or sports knowledge. Believe me, I still have no knowledge of either of those things!
They have a great referral scheme too, so if you love matched betting then you can make even more money by referring your friends and family.
Find out more here: how to easily make money matched betting
Personal eBay £72.47
More of the kids old clothes, old toys, books and puzzles! Most of this balance is eaten up by postage and fees, but I still love checking my PayPal balance once the fees have gone out to see I have a little pocket money to withdraw. It's usually enough for at least one or two takeaways each month!
Ads £450.00
This is something I don't usually do, but I had a company looking for ad space, so I came to a deal for a 12 month ad on two of my websites.
Some websites make a lot of money from ad networks, but you need a lot of traffic before that happens.
Other websites and bloggers sell the ad space themselves which is a lot more lucrative.
It does look like I have ads on my website, but these are all affiliate banners.
I have decided to include ads on my services list from now on, so it will be interesting to see if anyone else wants to buy ad space on my blogs.
Here's what I was paid in July for ads:
• £300 Lylia Rose (12 month ad)
• £150 Travel Vixta (12 month ad)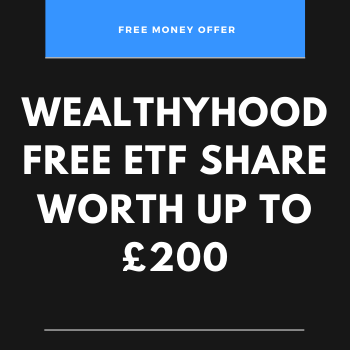 Blog posts £1,648.60
This is my main source of income every month. It's why I went full-time self-employed as I was making a full-time living just from blogging. Originally I had one blog, but now I have three of my own and I also blog on my husband's website.
This income comes from sponsored blog posts. I also sometimes do reviews and host giveaways for brands. I always charge for my time and resources when it comes to content on my websites.
I started my other blogs to niche down on topics on each one, but also to try and increase my income over time from blogging. It also gives me more options as someone might want a travel blog only or a home blog only. Before I had all the topics on one blog, but now they are separated.
For reference Lylia Rose is 6 years old, Healthy Vix and Wood Create are around 2.5 years old and Travel Vixta is 9 months old. Here's the breakdown of where the income came from:
Lylia Rose £1,212.86
Healthy Vix £107.87
Wood Create £242.87
Travel Vixta £85.00
Want to make money from your blog?
Make money from your blog with Awin
10 ways to make money blogging.
6 secrets to make more money from your blog
How to improve your domain authority (DA)
How to drive traffic to your blog
Is it really possible to make money blogging?
5 reasons to use Awin as a blogger
Overview of July 2019 blogging income and online earnings
Freebies
Shoppix - If you enter 52YFMN8U when you download the Shoppix app, we can both get 200 tokens when you snap a valid receipt and complete the profile survey!
Curve - Get £5 free cash if you sign up to Curve with code FL2KH at https://www.curve.com/join/#FL2KH
Shopmium - Sign up with my Shopmium referral link and you'll get a freebie like a jar of Nutella!
BeMyEye - Get a £1 BeMyEye bonus for your first mission in store! A really easy way to make money in your free time. Use code 0rg1zy when you sign up by clicking here
Click here for more freebies and voucher codes!