Parenting advice for creating intelligent children
Posted on
All parents wish to provide their children with the best start in life.
The right approach can aid their development and even intelligence. There are many subtle moves parents can make to encourage their child's intellectual development.
The ideas on this page are just some of the concepts mums and dads have used in recent times. The basic rule of thumb is that you just need to keep them motivated and entertained.
In most instances, children are pretty inquisitive, and so it's not difficult to push them in the right direction.
Encourage any hobbies or collections
Everyone needs a hobby, and the younger you start, the better you will become. It's important to find something your children enjoy. Maybe they would love to learn to play a musical instrument? Perhaps they have shown an interest in taking dance classes? As a parent, you can encourage their interests and give them a gentle nudge towards them.
Some children love to start collections, and that's a fantastic idea too. If your child shows an interest in model tractors, it's worth entertaining the idea. Children may also love to collect magazines, gemstones and foreign coins, for example. Collections encourage kids to learn more about their chosen passion, and that boosts intelligence.
Pay for after school tutoring
This approach isn't for everyone, and it depends on your budget, but hiring a private tutor could really boost your child's intellect in a particular area. There are thousands of private tutors operating in the UK at the current time, so you're sure to find someone suitable. If your son or daughter shows advanced skills in a particular subject, it could be a great idea to develop these.
A tutor isn't only required if a child is struggling in a certain topic. It's also not supposed to be a punishment, but rather a treat that helps them to learn more and become more confident through knowledge. Some children show signs of expertise in certain areas from a young age. As a parent, you can help them realise their potential.
You can also search for French GCSE tutors near me to help them prepare for their exams or even hire a tutor to help teach them a new skill, perhaps a language they don't learn at school but want to.
Don't sit in front of the TV all night
Lots of children spend their evenings watching uneducating television programs with their parents. Too much TV isn't going to aid their intelligence. In fact, some experts believe it could even stunt their progress. Do your child a favour and make sure they don't use the TV for more than one hour or so each day and if you can, choose educational programmes. This is especially important during the half term holidays.
Instead of always turning the TV on, why not let them pick their favourite classic children's book and enjoy story time together? Reading to your children early on encourages early reading skills. Interestingly, children who read at a young age have a much higher chance of succeeding at university. That's because their minds are trained for the process.
There are lots of great ways you can encourage your children to succeed and develop a passion for their hobbies, which will inspire their own learning. It's important to expand on their interests and skills, and to sometimes give them that all important nudge in the right direction!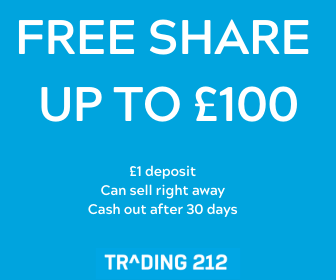 More education, career & learning articles:
Things we forget about learning
My ongoing learning and career plan
Why you should never stop learning
How to develop a magnetic personality
The importance of learning in your life and career
Why digital marketing skills are essential today
The best career pathways for social butterflies
How learning a foreign language can increase your career opportunities
5 ways to make money online if you love to teach others
How can GCSEs help you secure a thriving career?