Money making blogger interview with Luisa of Online Personal Stylist
Posted on
How bloggers make money
Welcome to my Money Making Blogger interview series where I interview bloggers who are making money from their blogs. Let's learn how they do it!
Hello, please introduce yourself and tell us all about your money making blog.
Hello, I am Luisa, a professional fashion stylist and blogger at https://onlinepersonalstylist.com. I began monetising my blog in 2015. It is my full-time career and I enjoy diversifying my income in different ways. Online Personal Stylist is a fashion and style destination where inspirational stories are told through fashion and where conscious fashion is mainstream.
How long have you been blogging for and when did you begin to monetize?
I have been blogging since 2009 but I started monetising in 2015.
What's your monthly blog income like? (Pocket money, part time, full time or the figure)
Full-time
How exactly do you make money from your blog and tell us more about your favourite method?
Blogger/brand collaborations. I have also sold products and services through my blog. I also earn a big percentage from affiliate sales.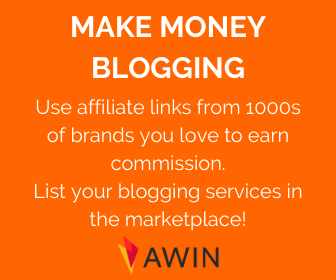 Were there any steps you took in the early days to prep your blog for making money?
I had a think about what was missing from the market and tried to think how I could monetise that.
Has it been an easy process to make money from your blog? Why?
When you get clear on your blogging vision yes. But if you don't, it is incredibly difficult!
How many hours per week do you work on your blog? Has this changed over time?
About 30. It has varied depending on what I blog about and how long it takes to put a blog together.
What are your aims for your blog in the future?
I want to make it scalable. I want it to continue to grow and I want to create an inspirational community through my audience.
If someone is totally new to blogging, what should they concentrate on most to make money?
Whatever it is they feel comfortable with and that they enjoy selling!
What are the drawbacks to running a money making blog?
It isn't really a problem as such but I feel that it can be difficult to get yourself into the mind-set of "treating your blog like a business". That can actually be far more difficult that you imagine.
What inspires you to blog and what is the best thing about blogging?
I love the idea of connecting with people and building an audience through blogging. Blogging is about being real, it doesn't have to be perfect and that is something that I really enjoy. If you have an honest message that you want to share, blogging allows you to do just that.
Would you still blog even if you couldn't make money doing it and why?
Yes. It was my favourite hobby before I turned it into a business.
Do you think blogging is here to stay and why?
Yes, it is a modern form of media. If blogs were gone tomorrow I don't think that would force people to go back to traditional forms of media, i.e. expensive glossy magazines, newspapers, etc. Blogs appeal to the modern generation and people who want honest information.
Thank you so much for taking part in my Money Making Blogger interview series and best of luck with your blog!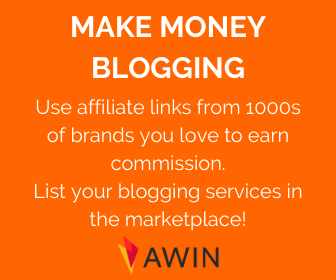 Introduction to my money making bloggers interview series
If you're wondering is it possible to make money blogging? Then yes, it really is possible to earn a living as a blogger!
It's what me and many others are able to call our full-time income, but many people don't understand how it is possible, so this interview series will show exactly how bloggers are making an online income from a blog.
There are lots of different ways to monetize a blog and they will all be revealed in this series.
I share lots of tips on how I make money blogging in my Make Money Blogging section, but it's also great to learn from other bloggers too. One thing I love about the blogging community is how friendly and open it is. There's room for everyone and we all like to help each other grow and learn from one another.
Learn how bloggers make money
Learn how my interviewees make money from blogging and the steps they took to monetize their blog. I hope you feel inspired and learn something new from this series.
Learn how many hours they spend on their blogs per week, what sort of income this provides and if there are any cons to blogging for an income.
I've been a full-time blogger since January 2017 and I started blogging in April 2013. It still amazes me that I can make money from home as a blogger.
BUT, it's not without a lot of hard work, so don't be fooled into thinking you simply set up a website and voila, income starts rolling in. If only! I've work more hours per week than I did in any full-time employed job - my blog is my life!
I'm hoping it won't always be that way and there are lots of passive ways to make an income from blogging, but you have to set up the foundation first which can take lots of hard work and patience.
In this series I am going to interview other bloggers who also make money from their blogs to hopefully inspire people to start a blog if they wish or to make that leap to monetizing content. I also find it so interesting to learn what other bloggers are up to. Even us full-time bloggers can learn from each other and inspire one another.
Read all the money making blogger interviews here!
Make money blogging tips and advice
List of websites to find paid blogging opportunities for your blog
Make money from your blog with Awin affiliate marketing

4 ways to find paid blog opportunities

Make money from your blog without ads
How to improve your DA (domain authority)
6 secrets to make more money from your blog

10 ways to make money blogging
Everything you need to stay organised and productive as a professional blogger
Is it really possible to make money blogging?
5 reasons to use Awin as a blogger
Get Blogged pay-outs are rising for bloggers
Please pin me!