Money making blogger interview with Saeed of Money Pantry
Posted on
Welcome to my Money Making Blogger interview series where I interview bloggers who are making money from their blogs!
Today I am learning how Saeed from Money Pantry is making money from their blog.
Read on to discover how they make money from blogging and the steps they took to monetize their blogs. Feel inspired and learn something new from this series! Also learn how many hours they spend on their blogs per week and what sort of income this provides.

Hello, please introduce yourself.
I'm Saeed and I am a personal finance blogger and founder of MoneyPantry.com, a money blog where we share 100s of awesome ways to make more money, save more money and get free stuff.
How long have you been blogging for and when did you begin to monetize?
I started blogging in the late 2007 but it took me a few years to actually start making money as a blogger. I had to learn everything from scratch since I really didn't know much about coding, building sites and monetizing.
What's your monthly blog income like?
Well, until a few years ago, my income from my blog was more of a side income. But once I started MoneyPantry in 2013 and got it to a place where I was getting decent traffic, the income from MP surpassed my income from my day job by a lot. So in 2016, my girlfriend quit her day job and we both now work from home, focusing all of our efforts on making MoneyPantry the best money blog where everyone can find tips and hacks that they can actually use in their lives to make and save more money.
How exactly do you make money from your blog?
Google Adsense and affiliate marketing are the main sources of income for MoneyPantry.
Were there any steps you took to prep your blog for making money?
The main step was getting traffic to the site so I could monetize it. Of course, that meant learning SEO, optimizing posts for social media and so on.
Has it been an easy process to make money from your blog?
No, it took a lot of time and effort. I'm sorry to burst the bubble, but making money blogging isn't as easy as some people make it seem to be. I had to learn SEO and how to optimize my blog and its content for Google and other search engines so we could rank for our target keywords in order to get traffic. I had to learn the basics of coding so I could at least fix some of the issues as they came up. There were and still are a lot of things that I had to learn from scratch. Of course, none of this happened overnight. In fact, most of my success with MoneyPantry can be attributed to my first few blogs where I actually learned a lot of these things. So in a way, MoneyPantry is the product of my experiments and earning journey since 2007 when I became interested in making money online.
How many hours per week do you work on your blog?
For the first few years, I was working basically all day and night. I was either in front of my computer or laptop pretty much anytime I had free time. There was a lot to learn and do. Thankfully, for the past 2 years or so, I have been able to manage things better thanks to my girlfriend picking up a lot of the work and my amazing writers who now write a lot of the content for us. So these days my work schedule usually starts around 8 am and goes until 1pm. I take a lunch break followed by a 20-minute nap with my dog, Geeta. Then depending on other life obligations, I may work a few more hours on the blog here and there. Of course, sometimes problems come up - site goes down, technical issues, ads related problems, etc. that have me work for hours without taking a break until I'm able to fix things.
What are your aims for your blog in the future? Do you plan on increasing your income and how?
Yes, there are always plans to make the blog bigger and better so we can serve more people. I am working on creating a useful app for the site, as well as a newsletter so we can send our readers the latest posts and exclusive money making/saving tips and hacks.
If someone is totally new to blogging, what should they concentrate on most to start making money?
Content! Sure, there are a lot of things that go into getting traffic to your site - SEO, social media optimization, etc. - but without good content, nothing happens. You can get traffic to your blog, but if you have no good content, nobody is going to stick around or come back. Focus 80% of your efforts in creating amazing content that people can't help but share with others.
Are there any drawbacks to running a money making blog?
If you want to make it a decent source of income, you have to treat it like a real business. Have a working schedule and be consistent.
What inspires you to blog and what is the best thing about blogging?
To be honest, the best part of blogging is the comments and emails I get from our readers. I know it sounds cheesy, but it really makes me happy when I hear a reader was able to make or save more money by using tips and tricks we share on MP, it just makes me happy.
Would you still blog even if you couldn't make money doing it and why?
Yes, I would. I may not be able to put a lot of hours into it since I would have to work at a job so I could make money and feed my family, but if the blog keeps helping people, I would keep doing it.
Do you think blogging is here to stay and why?
Definitely here to stay. It's an easy way for anyone to share their opinion and expertise.
Thank you so much for taking part in my Money Making Blogger interview series and best of luck with your blog!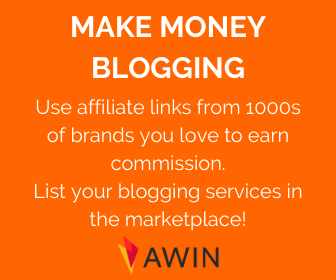 Introduction to my money making bloggers interview series
If you're wondering is it possible to make money blogging? Then yes, it really is possible to earn a living as a blogger!
It's what me and many others are able to call our full-time income, but many people don't understand how it is possible, so this interview series will show exactly how bloggers are making an online income from a blog.
There are lots of different ways to monetize a blog and they will all be revealed in this series.
I share lots of tips on how I make money blogging in my Make Money Blogging section, but it's also great to learn from other bloggers too. One thing I love about the blogging community is how friendly and open it is. There's room for everyone and we all like to help each other grow and learn from one another.
Learn how bloggers make money
Learn how my interviewees make money from blogging and the steps they took to monetize their blog. I hope you feel inspired and learn something new from this series.
Learn how many hours they spend on their blogs per week, what sort of income this provides and if there are any cons to blogging for an income.
I've been a full-time blogger since January 2017 and I started blogging in April 2013. It still amazes me that I can make money from home as a blogger.
BUT, it's not without a lot of hard work, so don't be fooled into thinking you simply set up a website and voila, income starts rolling in. If only! I've work more hours per week than I did in any full-time employed job - my blog is my life!
I'm hoping it won't always be that way and there are lots of passive ways to make an income from blogging, but you have to set up the foundation first which can take lots of hard work and patience.
In this series I am going to interview other bloggers who also make money from their blogs to hopefully inspire people to start a blog if they wish or to make that leap to monetizing content. I also find it so interesting to learn what other bloggers are up to. Even us full-time bloggers can learn from each other and inspire one another.
Read all the money making blogger interviews here!