Income report - how I made £2,759.29 from home in June 2019
Posted on
Welcome to my monthly income report where I share how much money I make from home. The income I share is from blogging, various online side hustles, money-making smart phone apps, website testing, online selling and also cash back. Find lots of tips and resources so you can make money from home too!
To read why I share my income reports start with the blog post why I publish income reports
Another great read is how I made £32000 from home in 2018/2019
Thanks for following my journey.
Enjoy :)
June 2019 blogging and home income report
Please note, this blog post shares my total turnover for the month, before tax deductions and expenses. My expenses differ each month as some are annual or quarterly payments, however my average monthly business expenses, tax savings, national insurance, etc, are usually around £830. Deduct this from the total for an idea of my take-home pay.
From smallest to largest:
Top Cashback £1.58
We love Top Cashback and check it before buying or booking anything online to see if we can get cashback by using their link to go to the website instead. I also have a browser notifier that lets me know if a website I'm viewing offers cashback.
Read more - Over £800 cashback in 2 years with Top Cashback
GreenJinn £3.80
GreenJinn is a smartphone app which has digital coupons for supermarkets Tesco, Sainsbury's and Waitrose. Simply find a coupon you want to use, take a photo of your receipt once you've bought the item and within a day or so you'll get your cashback. You can then cash it out to your PayPal account once you reach £1.50.
Curve £5.00
Curve is a Mastercard that is linked to all your other cards. It basically saves you the hassle of carrying a bunch of cards around with you. You simply carry the Curve card and choose which of your cards you want to pay with using their app. It doesn't cost anything for the basic plan. You get cashback at your three chosen retailers for the first three months and then £5 cashback for you/your friend every time you refer anyone.
Get £5 free cash if you sign up to Curve with code FL2KH at curve.com/join/#FL2KH (cashback is applied after you've used the Curve card at least once)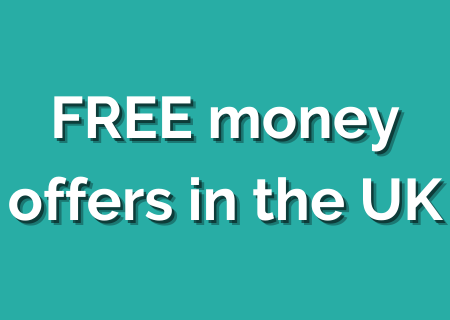 Receipt Hog £5.00
Snap your receipts with Receipt Hog to collect coins that can be exchanged for cash to your PayPal account!
Related - 5 ways to get more money out of every in-store shopping trip
SnapMyEats £6.00 (Amazon vouchers)
The smart phone app SnapMyEats will reward you with Amazon vouchers for taking photos of your food receipts and answering a couple of questions!
Read more - SnapMyEats review – earn Amazon gift cards with your food receipts
Shopmium £7.60
Another supermarket cashback/coupon app! Sign up with my Shopmium referral link and you'll get a freebie like a jar of Nutella!
Read more here: How to save money at the supermarket with Shopmium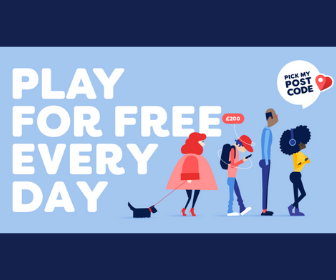 Whatusersdo £10.00
I do website testing at WhatUsersDo for £5 per test. I think they're now closed to new applicants as my sign up link isn't working. I've emailed them to find out but they've not replied yet.
Read my blog post easily make money from home by testing websites
Prolific Academic £11.22
I complete lots of studies online to help academics with their research. It's really interesting and the studies are so varied. Some only take one or two minutes.
Find out more here: Make money at home with Prolific Academic
Savings interest £18.73
I've decided to start adding my savings interest to my home income reports. It's money earned, in a way. The more you save the more you can earn and it takes some serious will power for most of us to save!
At the moment I have a joint savings builder and a personal savings builder that offer bonus interest rates for the first £10,000 in each account if you put at least £50 in per month. Once we max these then I'm going to start investing in an Investment ISA each month and look into some other options.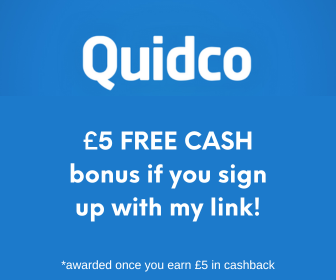 User Testing £46.05
This was a fair few tests as they are $10 each. It's website testing and really easy to do from home to make extra cash.
Find out more here: Make money online testing websites and apps with UserTesting
Personal eBay £70.04
There's a little bit of profit here, but fees and postage really eat into any eBay profits. I much prefer selling on Facebook Marketplace as there is no postage or fees, but eBay is still great for some things. Occasionally I list in both places and delete if something sells.
Here's what I sold on eBay:
£26.70 puzzles and board games
£32.54 clothing
£10.80 books
Profit Accumulator referrals £73.78
This is from referring people to Profit Accumulator who I highly recommend for matched betting. I used them for 26 months and made over £5600 in profit in my spare time.
It's great to know other people are signing up and making money too.
They have a great referral scheme too, so if you love matched betting then you can make even more money by referring your friends and family.
Find out more here: how to easily make money matched betting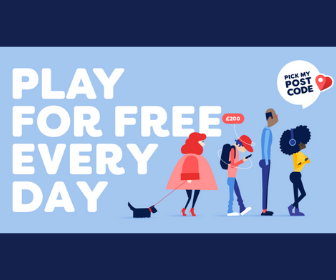 Facebook Marketplace £305
Since getting rid of the kids playroom last month we still had more things to sell that didn't fit into their rooms such as their 'messy play' table and chairs, a canvas and train track set. Reuben also had two very similar scooters and doesn't need two, so we sold one. We got rid of empty storage tubs from the attic. We nearly have no junk in our attic now. Just a small corner of Ben's items that we need to sort, but barely anything. I also decided to minimise our garden as we don't need a 10 seater table. So I sold it pretty quickly on Facebook and repainted our pub style garden bench which is fine for us for now. I'm on a mission to reach our £10k savings goal and so I've been minimising the house loads and selling lots of things! We'll probably not own anything soon!!
Here's what I sold on Facebook Marketplace:
£60 storage tubs
£10 scooter
£20 IKEA table and chairs
£10 wooden train track
£5 my little pony canvas
£200 garden table and chairs
Read more - 5 tried and tested ways to make money as a UK stay at home mum
Blog writing £2,195.49
My most lucrative method for making money at home. My blogs are my full-time income and they take full-time hours to run!
Here's the breakdown of my blog income across my four blogs and their DA scores:
| | | |
| --- | --- | --- |
| DA36 | www.lyliarose.com | 1753.87 |
| DA25 | www.healthyvix.com | 90 |
| DA21 | www.wood-create.com | 251.62 |
| DA19 | www.travelvixta.com | 100 |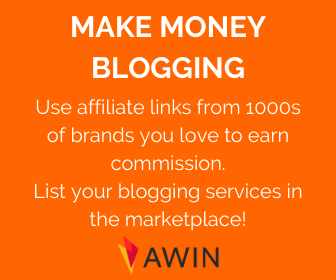 Want to make money from your blog? Check out these blog posts:
Make money from your blog with Awin
10 ways to make money blogging.
6 secrets to make more money from your blog
How to improve your domain authority (DA)
How to drive traffic to your blog
Is it really possible to make money blogging?
5 reasons to use Awin as a blogger
---
June 2019 grand total £2,759.29
More money-making blog posts and links
Check out these links and the menus at the top of my website for lots more ways to make money from home!
How I made £32000 from home in 2018/19
How I earn up to £50 per hour matched betting from home
Earn cashback on things you already buy
Not sure about Matched Betting? Make £40 now to see if it's for you!
Make money online with OhMyDosh!
Make extra money online with YouGov
How to make money from your phone with Roamler
20 ways to make and save more money in 2019
Get paid doing simple tasks from your phone with Streetbees
Over £800 cashback in 2 years with Top Cashback
Make money at home searching the web
Make money online with Crowdville
Shoppix - If you enter 52YFMN8U when you download the Shoppix app, we can both get 200 tokens when you snap a valid receipt and complete the profile survey!
Curve - Get £5 free cash if you sign up to Curve with code FL2KH or click curve.com/join/#FL2KH