Win £100 cash to your PayPal in my February 2021 giveaway!
Posted on
GIVEAWAY HAS ENDED. Winner notified.
---
Wow, one month done of 2021 already and it's not making this year look too dissimilar to 2020 yet is it?!
Things have been hectic here with homeschooling two kiddies and trying to work full-time from home. It's been quite stressful and in the past week I've decided to stop stressing about homeschooling as it's quite an impossible ask!
My husband and I both work from home, full-time (and then some), and so nothing in that regard has changed for us. We already struggled to get all our work done whilst the children were at school, so how we're now meant to work with them at home and find extra time to homeschool is beyond me.
My eldest is eight, so she's a lot easier. She can read and write and complete work by herself, with some checking afterwards. My youngest is five, so he is learning to read and write, so needs constant one-to-one help to complete his schoolwork. Plus he's very resistant at us teaching him at home. He needs a school environment.
Anyway, it was all getting too crazy and hectic and I'd turned into constant angry and stressed mum which isn't good. Making money and providing for my family is my priority, so the homeschooling is now taking a backseat for the sake of my mental health and my children's happiness right now.
Some days I was trying to homeschool in the morning, then start working from midday right through to midnight with no down time, failing to switch off to go straight to sleep, then up and trying to do it all again. I work 12 hours some days, but usually 8-10 and on top of every other duty of being a parent (the breadwinning parent) and running a household, I really cannot add effective homeschooling into the mix as well.
Anyway, rant over!
Hopefully this month has been easier for you and if not, then I sympathise! I really do! Almost everyone has struggles at the moment, no matter what they are. I hope it will all be better soon.
Onwards and upwards...
To cheer everyone up I have another amazing giveaway this month for another whopping £100!
I'm really hoping I can bring a £100 giveaway every month for 2021 if things go well on my websites. It's a thank you from me to you for supporting my blogs, social media and my giveaways.
What happened on the Lylia Rose blog last month?
Hopefully my blog helps you find lots of ways to make and save more money. There's never been a better time to add an extra income stream to your monthly income or to try that side hustle you've been putting off.
If you need more money in the current lockdown then check out my blog post 19 ways I've made money at home during the lockdowns for some inspiration.
But first, let's see what happened on the Lylia Rose money and lifestyle blog in January 2021:
And that's a wrap. There were some more too, but these are probably the most useful right now!
Easily make money from home and save more money!
If you're looking for ways to make more money and useful saving tips, then give my personal finance blog a good read!
I share loads of ways to make money online and tips to save money too!
My top menu will help you find what you're looking for.
Give my matched betting blog a read to see how you can start making money right away with this amazing tax-free money making method. You don't need to know anything about sports or betting. I share the company I used to make it super easy and extract a profit from bookies offers. It legit and I share links to national newspapers who have also given it a try or shared how it's totally legal and best of all, tax-free.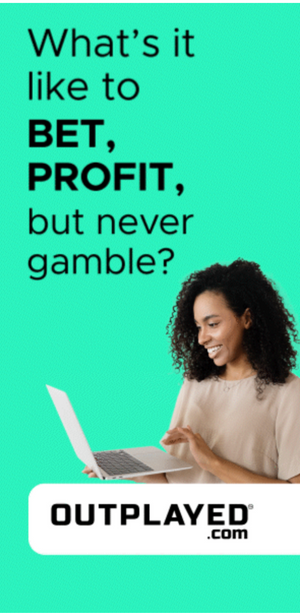 If that's not your cup of tea then see my blog post 60 ways to make money online where you're sure to find at least one way of making extra cash at home if you need to.
The below blog posts will get you started and there are plenty more on my blog - over 2000 blog posts!
There will be a way for you to make money that suits you, I'm sure!
Here are some of the best.
Have you got your free £5 cash yet? If you're in the UK then it's really easy and costs you nothing!
Enter here to win £100 free cash to your PayPal
Now, time for the giveaway....
The cash will be sent to a PayPal account only. If you don't have a GBP PayPal then you may be charged a foreign transaction fee.
There is no limit on the number of entries per person. Follow the instructions for multiple entries and daily entry options with new options being added throughout the month!
Bookmark this page and return daily for even more entries!
Good luck!
GIVEAWAY HAS ENDED. http://www.rafflecopter.com/rafl/display/ee07d1b3187/
GIVEAWAY HAS ENDED. Winner notified.
T&Cs
There will be one winner
The cash prize will only be sent to your PayPal account
The winner will be picked at random by Rafflecopter & notified by email within 28 days
The prize must be claimed within 28 days of the first notification email or it will be forfeited
There is no limit on the number of entries per person. Follow the instructions for multiple entries. Return daily for even more entry options.
All entries must be received by the date and time specified.
This giveaway is open worldwide.