Braces at 30 – booking appointment + moulds
Posted on
I've gone and done it.
I've booked a date for my braces to be fitted. Eek!
Are you wondering how many appointments before getting braces fitted? For me it has been two appointments with the actual orthodontist.
I had a consultation to talk through my options and I went away to decide if I wanted to go ahead or not.
Then I had this appointment, my second orthodontist appointment once I'd decided to go ahead, which they called the booking appointment. The 'booking appointment' was to take a mould of my teeth, have another look at my teeth and arrange the date to fit the brace and explain the plan. It was to officially book me in for my orthodontic treatment.
Read on to see what happened when I had my brace moulds taken - did they make me gag?! Also discover how long does it take to get braces after moulding and more common questions in this blog post.
What happens when they take braces moulds?
I went for an appointment last week to have my moulds taken for my braces.
It's a fairly quick appointment of around only 15 minutes to take the moulds. To take the moulds is pretty quick - a few minutes really.
A plastic template with the softened mould material was pressed to my bottom teeth first, then another to the top. The orthodontist pressed firmly for a couple of minutes until the mixture had dried, then took them out.
I also had to bite down hard on a hard gel like substance so she could see how my teeth fit together - this is called the 'bite'.
You definitely want to check your face after the moulds are taken and you leave! A blue substance was used for mine and there was a lot of residue around the corners of my mouth!
A lot of people comment online about the moulds making them gag, but it was fine. It's pretty quick to do and in the grand scheme of things is one of the least bothersome parts of getting a brace!
Another chance to check my teeth and confirm the plan of action
The orthodontist took the opportunity to take another look at my teeth. She's hopeful the braces will take 18 months so I have my fingers crossed it won't be any longer.
The retainer may be needed for a little longer though; perhaps 9 months instead of 6, but we'll see nearer the time.
It's possible I'll have an old school metal retainer called a Hawley retainer, but it could be the newer clear one called an Essix retainer.
As I'll have a tooth missing at the front and two gaps either side of my peg tooth she'll fit some sort of false teeth to the retainer – phew! Really worried about having no visible brace and gaps once I get the retainer, especially if for a whopping 9 months!
When am I getting my brace fitted?
I'll be having my top brace fitted on 10th March.
I didn't realise I'll not get both braces fitted at the same time. They'll come off at the same time, but there's a lot more work to do at the top so it makes sense to fit this brace first and delay the bottom brace fitting for now.
I should have my bottom brace fitted after about 6 months, by which time I'll be an expert at brace wearing, if there is such a thing!
Many people ask how long does it take to get braces after moulding and it really depends. There's no set answer. For me it depended on when my orthodontist was ready to start another treatment plan with a new client and that was in March, so a two month wait from them taking my moulds and getting the braces fit.

Removing my baby teeth before braces
The orthodontist advised taking my two baby teeth out 3-4 days beforehand, so I made an appointment with my dentist to do this on the 7th.
The receptionist thought I needed a week between having the teeth out and brace fitted so I've now got an appointment to see the dentist too… again!
I wish she could have looked and told me this at my last consultation appointment which was only in October. I feel like she should have really.
Ben has to take time off work to look after Reuben so I can go to all my appointments, so it's a tad annoying the dentist didn't think to look at my teeth last time or discuss this.
As they are baby teeth they won't have big roots, so I hope she says three days is enough. I really don't want to go in any earlier as it's Reuben's first birthday on the 5th, so I don't want a sore mouth or teeth missing whilst we have lots of friends and family visiting!
I also don't want to face walking around for a whole week with two teeth missing and no brace on!
I'll know more once the dentist receives the letter and X-Rays from the orthodontist and whether my next dentist appointment goes ahead at the end of January. If everything goes to plan then I'll be having my baby teeth out on the 7th March and the top brace fitted 3 days after.
It seems so real now!
Still time to change my mind I guess and chicken out, but if I want beautiful teeth then I have to do this!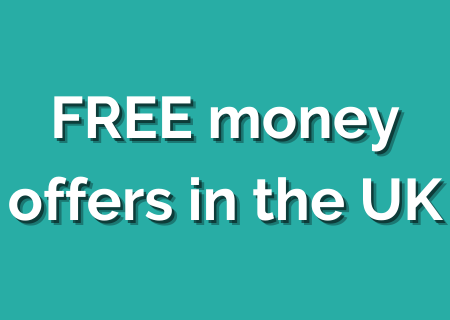 My entire braces & false teeth journey from start to finish!!
First orthodontist consultation
Making the decision to get false teeth and braces at 30
Braces booking appointment and moulds
Dentist appointment to check teeth for removal
Two baby teeth removed ready for adult braces
What happened at my first brace tightening appointment
4 months with adult braces and another tightening appointment
One week after my third braces tightening
Bottom brace fitting and biting blocks
6th brace tightening and update
7th brace tightening and update
Elastics added to my braces from top to bottom
False tooth impression taken for my brace
Temporary false tooth on brace
Braces closing gaps and improving overbite
13th braces tightening appointment
22 months with an adult brace before and after
15th tightening appointment braces photos
2 year update with adult braces
17th brace tightening at 24 months with an adult brace
My last braces tightening appointment?
The embarrassing day I get my top brace removed
Essix retainer with false tooth - fitting and photos
20th braces tightening appointment
28 months - bottom brace removed!
12 reasons I hate the clear Essix retainer
Hawley retainer fitting appointment
The partial denture disappointment
5 weeks until I get my bridges and false teeth!
The final result of my braces at 30 and false teeth
Before and after braces photos