Braces at 30 - upper Hawley and lower Essix retainer fitting appointment
Posted on
Welcome to my latest braces at 30 update.
Yet another appointment for my teeth! I'm becoming part of the furniture at my orthodontist, I swear!
I had four teeth appointments in just one week recently.
The last of these four was to pick up my metal Hawley retainer for my top teeth which is a totally different style to the clear Essix retainer I already have.
I also got my first retainer for my bottom teeth which is the clear Essix style retainer. In this blog post I will share my first impressions of my new retainers.
Here's my last update if you missed it: My latest braces at 30 update – No more braces after 28 months (but it's not over yet)
Hawley retainer photos with two false teeth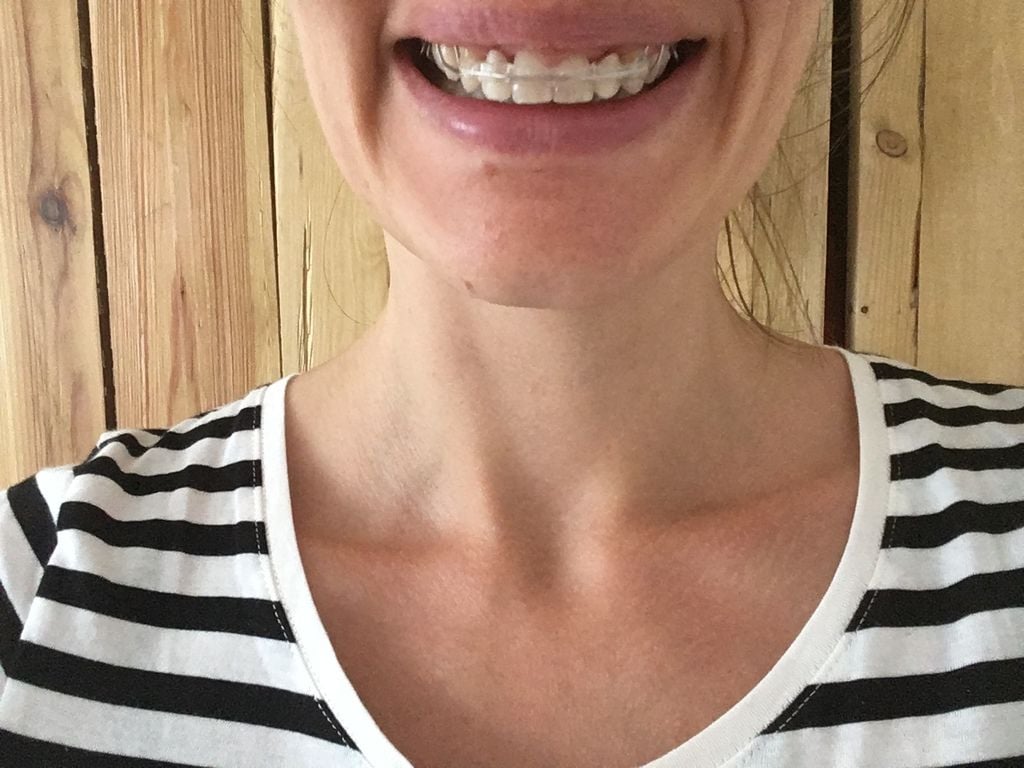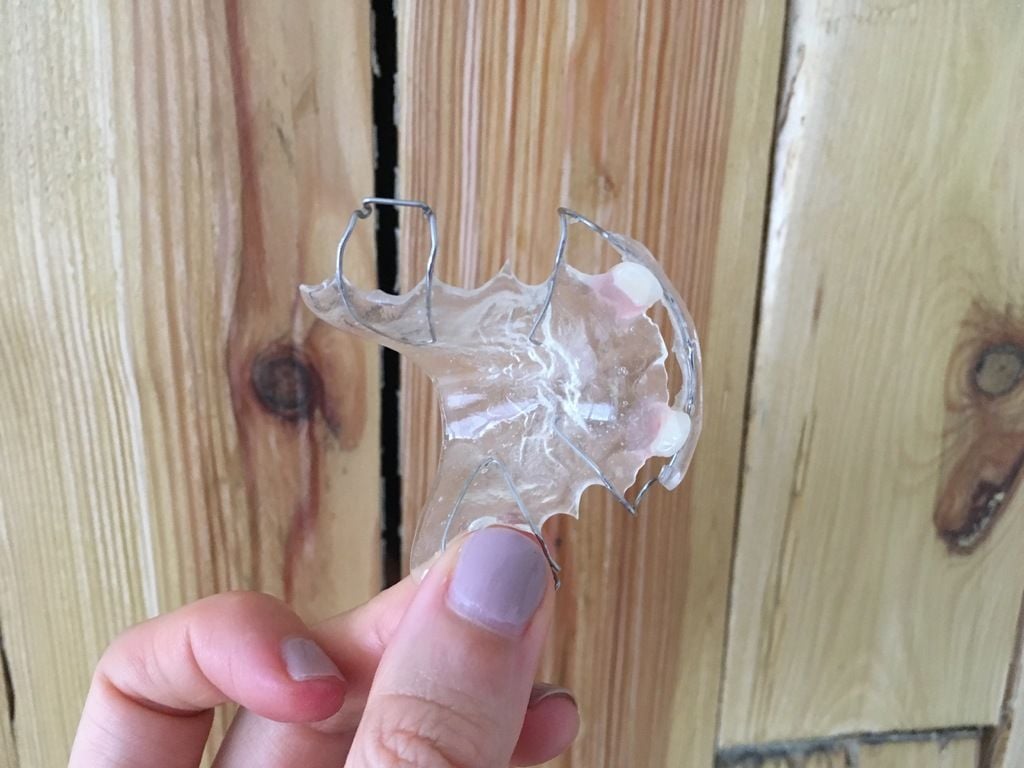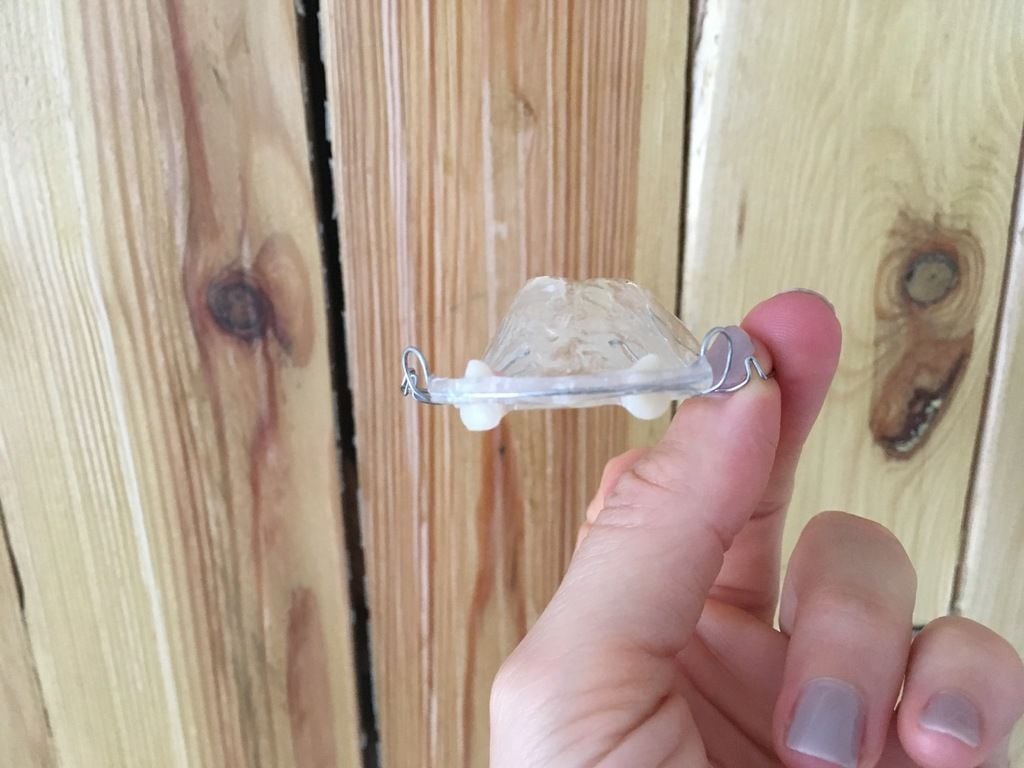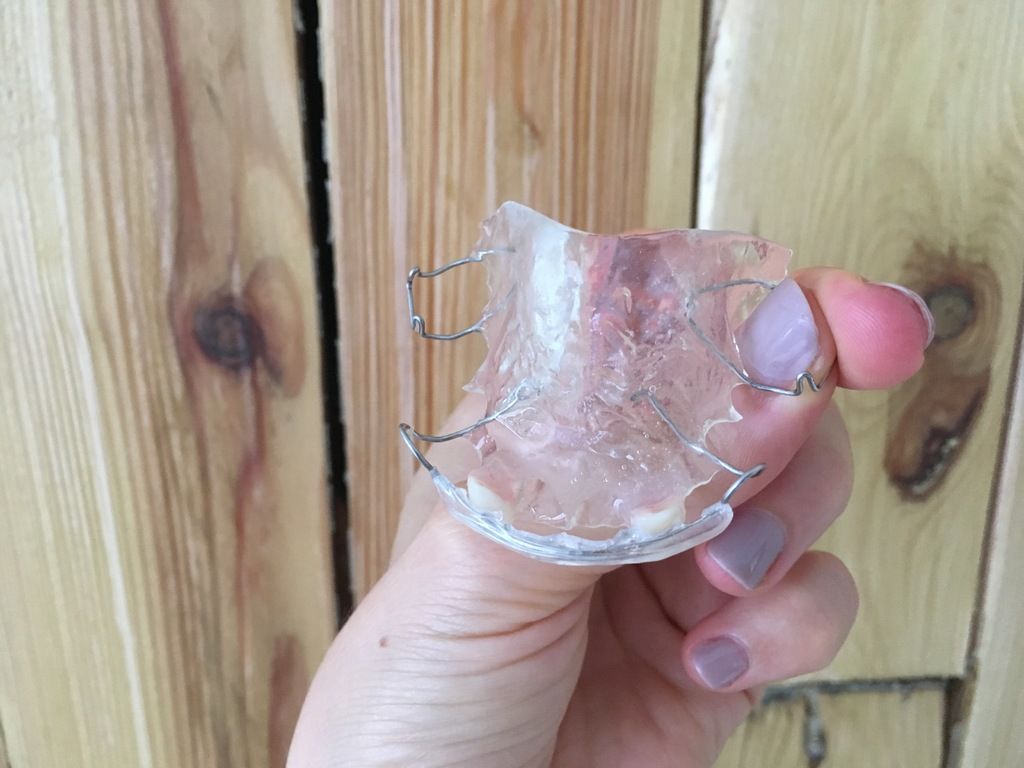 Torture!!
Hawley retainer on top, Essix retainer on bottom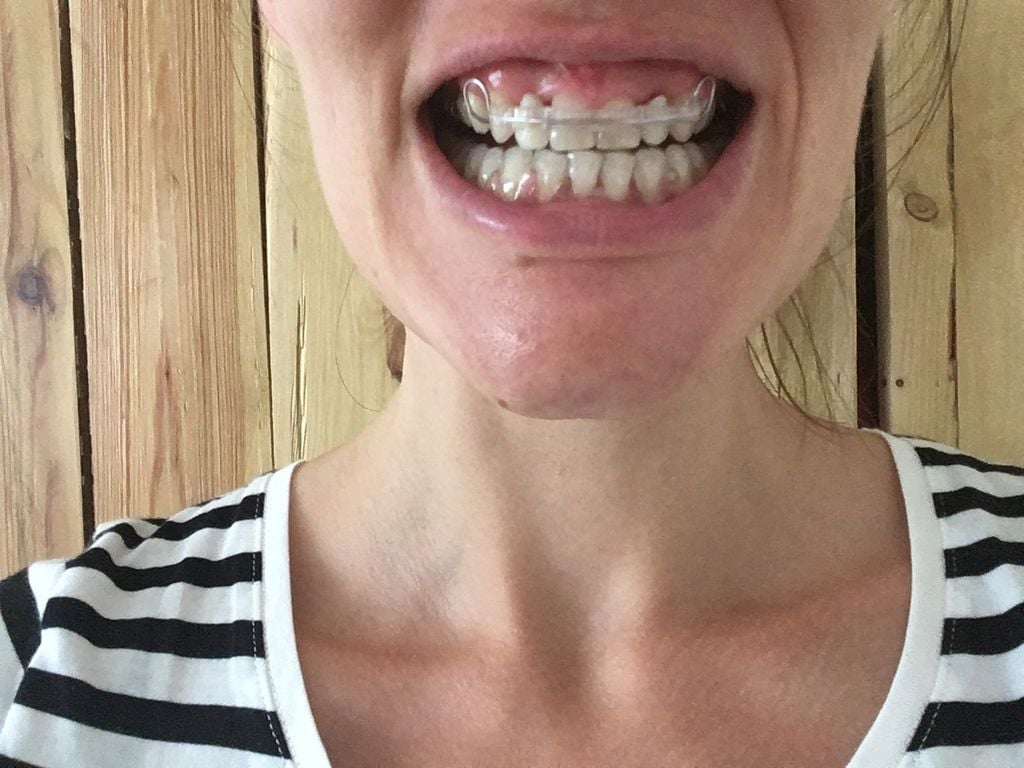 Hawley on upper and Essix on lower!
What happened at my Hawley and Essix retainer fitting appointment?
So, if you read my recent blog post titled 12 reasons I hate the clear plastic Essix retainer then you'll know I really detest this plastic retainer!
It's starting to split and as I had my peg tooth extracted, I needed a retainer with two false teeth instead of one. The dentist simply added some filling material to the retainer but it's not fixed in and only temporary. I find the clear retainer really disgusting in the day to wear as it fills with spit and gives me bad breath, among other things, so I thought perhaps the metal Hawley retainer would be better.
Oh, how wrong I was.
I hate the metal Hawley retainer even more!
Here's why I hate the Hawley retainer:
It feels giant in my mouth! It has a plastic plate that goes on the roof of the mouth, but the front part which is behind the teeth curves downwards instead of upwards, which seems illogical to me. So it doesn't fit the shape of the roof of my mouth.
Instead, it is constantly on my tongue so it's impossible to talk. I sound ridiculous!
The false teeth are also crap. I know they don't custom make them when it's just for a retainer, they just find the closest size they can from what they have in stock, but these are so jagged they look like broken teeth in my mouth! They look ridiculous.
It also doesn't feel as tight as the clear plastic Essix retainer. I've been wearing the metal one at night times only and then changing into the plastic one in the morning and that feels tight. So I'm sure the Hawley one is too loose.
I'm going to the dentist today to pick up my denture so I'll ask if I can order another clear plastic retainer with two teeth in from them, but I may have to go back to the orthodontist to order one. They cost £100 to replace!
I do find the see-through Essix retainer really grotesque, but at least it's more comfortable to wear and I can talk properly!
So, at the moment here's what I'm wearing:
Day time: Essix retainer on top, Essix on bottom
Night time: Hawley on top, Essix on bottom (over the permanent retainer - I have a permanent retainer behind my six front teeth at the bottom)
Once I pick up my denture today, providing it fits and looks OK, then I'll be able to wear that at the top in the day times and finally be able to eat in front of people! Woohoo! Fingers crossed the denture is good!
(Update, the NHS denture was hideous!! Read all about it in this blog post: The partial denture disappointment)
I've been documenting my entire orthodontics journey with train track braces, retainers, consultations and tooth extractions for over two years. Find my entire journey here: Braces at 30 or check out the following blog posts!
Related teeth blog posts
Braces and bridges at 30– Was it worth it?
Awesome foods for strong teeth
Is teeth whitening worth the cost? + foods to avoid for a whiter smile
Struggling to brush your toddler's teeth? Try the Brush-Baby!
Dental hygiene tips to improve your smile + self confidence
How to afford dental treatments
Good food for teeth + a healthy mouth
My entire braces & false teeth journey from start to finish!
First orthodontist consultation
Making the decision to get false teeth and braces at 30
Braces booking appointment and moulds
Dentist appointment to check teeth for removal
Two baby teeth removed ready for adult braces
What happened at my first brace tightening appointment
4 months with adult braces and another tightening appointment
One week after my third braces tightening
Bottom brace fitting and biting blocks
6th brace tightening and update
7th brace tightening and update
Elastics added to my braces from top to bottom
False tooth impression taken for my brace
Temporary false tooth on brace
Braces closing gaps and improving overbite
13th braces tightening appointment
22 months with an adult brace before and after
15th tightening appointment braces photos
2 year update with adult braces
17th brace tightening at 24 months with an adult brace
My last braces tightening appointment?
The embarrassing day I get my top brace removed
Essix retainer with false tooth - fitting and photos
20th braces tightening appointment
28 months - bottom brace removed!
12 reasons I hate the clear Essix retainer
Hawley retainer fitting appointment
The partial denture disappointment
5 weeks until I get my bridges and false teeth!
The final result of my braces at 30 and false teeth
Before and after braces photos
Braces blog posts
12 reasons I hate the clear plastic Essix retainer
Braces at 30 - read my entire adult braces experience here
Disappointment with my NHS denture
The decision to have two bridges with false teeth
Was having braces and false teeth worth it?
How much do adult braces cost? + 4 ways to finance them